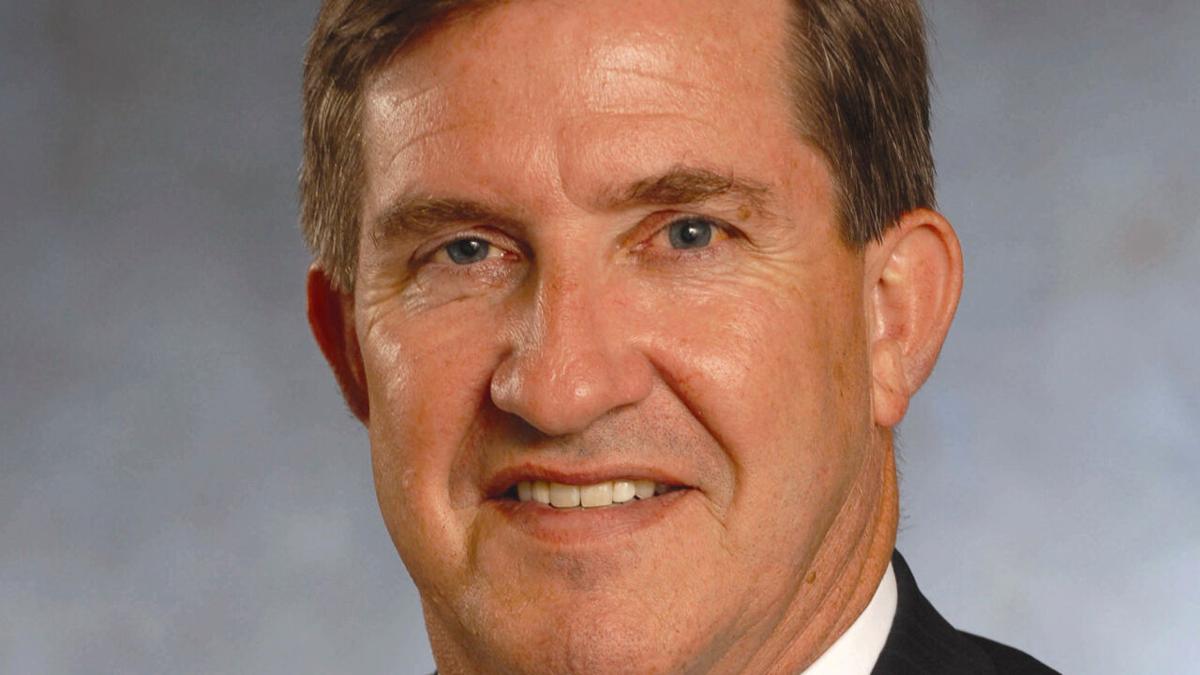 Over the next two years, several hundred acres of land near Early Branch, South Carolina, will be transformed into greenhouses for farming.
Using recycled rainwater and high-tech climate controls, farming companies will grow tomatoes, leafy greens, berries and other crops safely and sustainably. Another company locating at the site will process and package some of this produce into salad mixes, salsas and more.
And with Interstate 95 only a few miles away, trucks will easily distribute this locally grown food around the state and beyond.
On Sept. 2, we announced the $314 million project called the Agriculture Technology Campus (ATC), which will create more than 1,500 jobs in Hampton County. Those are jobs for the region and benefits for all South Carolina consumers, with locally grown produce coming from our backyard and not from California and Mexico.
I have called it the Boeing of agriculture. Not just because it's big, but because it can be a catalyst for other agribusiness growth in the Palmetto State. When Boeing selected North Charleston in 2009, other businesses began converging on the state from across the world, helping create a local supply chain for the aerospace giant.
The ATC can have the same impact for farming.
The ATC project brings together two highly respected indoor farming companies, Mastronardi Produce and Clear Water Farms, in addition to LiDestri Food and Drink, known in the ag industry as a co-packer. South Carolina's own GEM Opportunity Zone Fund, an investment company based in Aiken, has brought together this impressive group. It's going to be quite a team on this campus!
The ATC is poised to attract other businesses, too, from packaging manufacturers to shipping companies. And in the years to come, LiDestri will be calling on South Carolina farmers to grow crops for its various other product needs. Conversations between the ATC team and local farmers are already underway regarding future phases of this project.
In other words, this project doesn't threaten our traditional farming; it's just quite an addition to it. The majority of our crops will always be grown outdoors. Agribusiness is already South Carolina's largest industry, and it's growing all the time. The ATC will push it to the next level, helping us meet the ever-growing consumer demand for locally grown produce year-round.
The high-tech indoor farming approach known as Controlled Environment Agriculture (CEA) isn't new to South Carolina. Great farming companies like Charleston- and Columbia-based Vertical Roots and Greer's Tyger River Smart Farm are already successfully employing this technique. What's unique about ATC is the scale, as well as the co-location of several well-regarded companies.
At the South Carolina Department of Agriculture, we recognized the potential of CEA a few years back. We commissioned a study to explore bringing this technique to South Carolina, and visited the Netherlands, a world leader in greenhouse farming, in 2018. Did you know that the Netherlands is smaller than South Carolina, yet it is the world's second-highest exporter of food? They farm indoors.
We were looking for the right opportunity for a major CEA project in invest in South Carolina, and when GEM Opportunity Zone Fund CEO Zeb Portanova and his partners came along, we knew this was the one.
I have said that the ATC project can be transformative. I hope you'll join me in imagining all the ways that this new-age agriculture can boost South Carolina farmers, workers and rural communities.
Hugh E. Weathers is the South Carolina commissioner of agriculture.