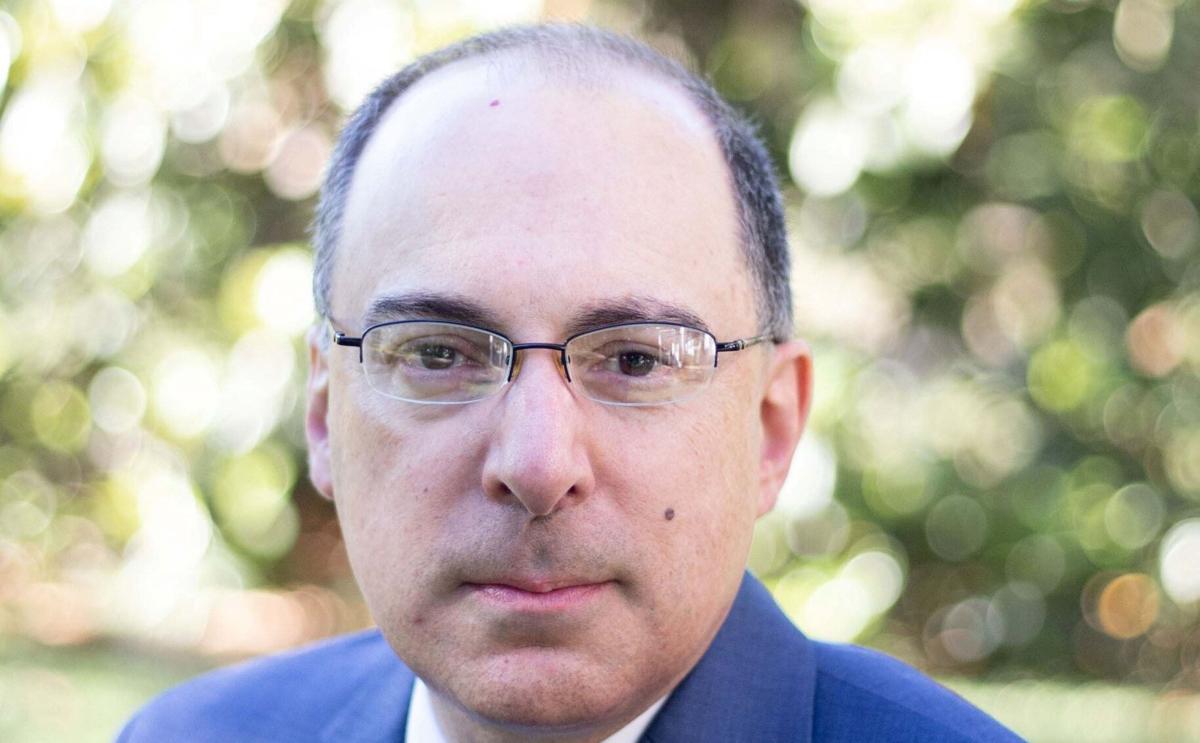 Reconsidering learned history is difficult.
As we are educated, most of us create a world view that portrays the tribe with which we identify in a positive light. For most of America's existence, schoolchildren have been taught a story favorable to whites. This narrative persists and tends to harden in adulthood.
The history I learned in the 1970s and early '80s was designed for people who look like me. My middle school South Carolina history class taught me the Lost Cause narrative (that the primary driving force behind secession was states' rights rather than slavery, despite the two being inextricably linked).
The only thing I remember about Reconstruction is a cartoon image of a carpetbagger. The fact that during Reconstruction South Carolina had a black lieutenant governor, Alonzo J. Ransier, is not something I remember being taught.
No teacher pointed out that South Carolina has never had a black governor. Perhaps they assumed that given our state's history, it went without saying. It is shocking to consider that in the entire history of our nation, only four black men have served as governor of any state. A black woman has yet to be elected (43 non-black women have served).
Nor was I taught that by 1876 the student body at the University of South Carolina, which numbered roughly 200, was predominately African-American, as whites had abandoned the school. USC closed for reorganization in 1877 and reopened in 1880 as an all-white institution. It remained segregated until 1963.
My reconsideration of history has been particularly difficult with one of my heroes, Thomas Jefferson. I am a proud class of 1985 graduate of the University of Virginia. More than most universities, UVa reflects the personality of its founder.
As I walked the Lawn, I had a window into Jefferson's expansive mind. I saw him at the drawing board at Monticello, poring over competing designs for his "academical village." I was grateful to be one of thousands of students he had inspired. I spent four years at the university in awe of Jefferson's creativity, intellect and eloquence.
Although I knew he owned enslaved people, I never grappled with the awful reality of what that meant. Despite my four-year sojourn at UVa, I emerged with a child's understanding of Jefferson. He was an icon, as near to a perfect American as there would ever be.
One of the things that most impressed me about Jefferson was his epitaph. His gravestone is engraved with the following: "Author of the Declaration of American Independence, of the Statute of Virginia for religious freedom, and Father of the University of Virginia." He was so accomplished that his two terms of president of the United States did not make the cut.
I own of one of the most authoritative Jefferson biographies, the six-volume "Jefferson and His Times" by Dumas Malone.
After I graduated, when rumors of Jefferson's relationship with Sally Hemings, an enslaved woman whom he owned, gradually bubbled into the press, I was skeptical. This information did not fit with the nearly faultless image I had fashioned for Jefferson. I was of the same mind as Malone, who wrote in his fourth volume, published in 1970, that the accusations related to Hemings were "distinctly out of character, being virtually unthinkable in a man of Jefferson's moral standards and habitual conduct."
However, in 1998, DNA evidence revealed that Jefferson was most likely the father of Hemings' six children (although some scholars suggest it was Jefferson's nephew). I was forced to confront a giant blind spot in my thinking about a man whom I considered a paragon.
Despite seeing statues of Jefferson on the grounds almost every day, multiple visits to Monticello, and hours of reading, I had not fully reckoned with who Jefferson was. I saw what I wanted to see.
It did not occur to me that he could be like many of the slave masters of his era who raped their enslaved workers and fathered children by them. Sally Hemings (who was 30 years younger than Jefferson) was herself the child of Jefferson's father-in-law and an enslaved woman, Elizabeth Hemings. This made Sally Hemings half-sister to Jefferson's wife, Martha.
Nor did it occur to me that when Jefferson wrote the words "All men are created equal," he was not writing about everyone. I had unconsciously translated "all men" to a modern understanding of "all people." But Jefferson meant only white men, like him. Not women, not people of color, nor even white men who did not own property. Certainly not Hemings.
It was unsettling to have my comfortable images of Jefferson transformed in such a disfiguring way.
As a white man, I've been included in Jefferson's vision since he penned it more than two centuries ago. I have had to fight for none of my rights. My freedom, my ability to live where I wanted, to be educated where I chose, to compete for any job, to expect only respectful deference from the police or any other representatives of government has been guaranteed since the founding of the republic. Not so for so many others.
Seeing our nation for what it really is – both great and deeply flawed, like Jefferson himself – will allow us to better understand and support those for whom the American dream remains unrealized.