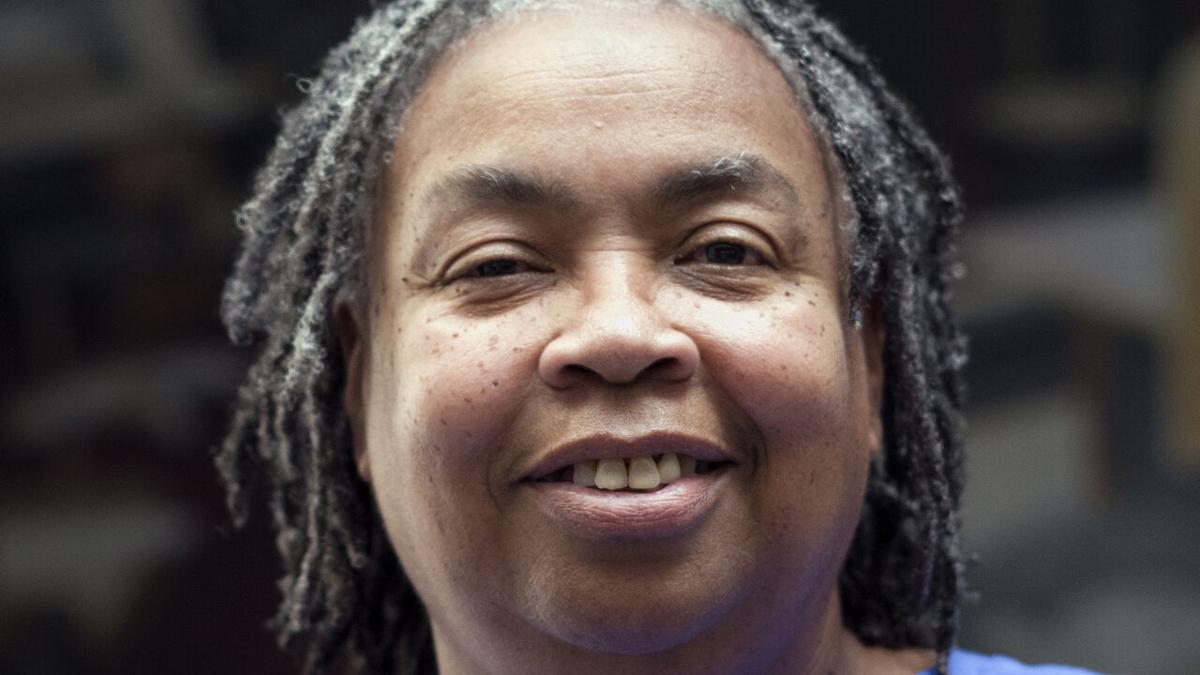 Welcome to the month of October 2021. This month is chock full of anniversaries, birthdays and memories of days gone by.
This is the month that was chilling (figuratively and literally) when I was growing up. The Eastern Carolina Fair was always held in October, and back in my day, it was bitterly cold. I remember bundling up with toboggan, gloves, winter coat, you name it. There would be steam coming from our mouths.
Now I don't even own a winter coat, just maybe a jacket, and then I only need it around December/January. Things certainly have changed.
The last time I went to the fair was when my son Coty was a baby being pushed in a stroller. We got no further than the entrance and there was a game of chance that I don't even remember what it was now. I stopped to try my luck and lost $80 in no time. There was no point in going any further. I had no more money, so we left. I never went back, even with my two youngest, Jamie and Ryecia. They went with the school.
It was also in the month of October (on Halloween Day no less) in 1969 when my father Edward "Saul" McCall Sr. died while the youngest of us were at school. I will never forget being called to the principal's office and the late Professor James Alston driving us home.
At 8 years old, I didn't really understand what had happened. All I knew was that we were going home because Daddy had died. I couldn't imagine what that meant. Only later it was explained to me that he wouldn't be there anymore and I would never see him again. Needless to say, Halloween was never the same after that.
I'll admit that being the baby, I was somewhat spoiled (OK, a lot spoiled), and my Daddy always seemed to pay extra attention to me. We had our own way of communicating, and one time I got a little fresh mouthed, and he said he was going to beat me. Feeling full of myself, I said, "No, you won't." That was the one and only time he ever laid a hand on me, and that was more than enough.
I cried uncontrollably for the longest time, not because of the beating but because he actually did it. I never fathomed that he would discipline me in any way, 'cause I was his baby. I sure found out otherwise. Later in life, I realized he had to do it or who knows what else I would've tried to get away with? I still miss my Daddy to this day.
As I said, cold weather was the norm back then, and it always made me think ahead to Thanksgiving and Christmas. In school we learned about the Pilgrims and the first Thanksgiving, and I imagined myself being there when they landed on Plymouth Rock. I have always loved history and envisioned myself right in the thick of it. Makes for a thrilling experience, to say the least.
I love reading about the past from the Bible to world history. Another one of my pastimes is keeping up with family history. It fascinates me knowing that my ancestors once lived in like fashion and how they overcame so much. It makes me humble and grateful for the things that God has blessed me with.
September marked one year that I've been doing this column. I have made many new friends and acquaintances, and my goal is to make someone's day every time I'm in print. If you see me out and about, just give me a shout and let me know you have read my column.
Birthday shout-outs this month go to my great nephew Bryson Davis, Oct. 1; Zaida Thompson, Oct. 1; my classmate Cynthia Smith Admill, Oct. 2; my Bestie of the Best Jacqueline Gattison, Oct. 3; my brother-in-law Morris "Fats" Ashley, Oct. 21; my grandson Caydin Antonio Brooks, Oct. 25; and my great nephew Montel McCall, also Oct. 25.
Anniversary shout-outs to my sister and brother-in-law Willie Marie and John McPhail Jr., Oct. 6; Zaida and Anthony Thompson, Oct. 14; my nephew and his wife, Smity and Leah Davis, Oct. 14; and my nephew and his wife, Jerry and Tori Davis, Oct. 16.
Finally, to my favorite couple of all, my husband and me (Reese and Barbara Ashley), Oct. 16! To God be the Glory! This year we plan to spend our anniversary on Hilton Head Island. A little change of scenery can do a world of good!
Born and raised in the Dovesville community in rural Darlington County, Barbara Ashley was the Rosenwald High School Class of 1979 salutatorian and is an associate minister of Mt. Rona Missionary Baptist Church in Society Hill. She's married and has four children and two grandchildren. She has worked in the Morning News circulation department for 15 years and loves reading, writing, playing computer games and socializing with friends and family, but most of all she says she loves the Lord.