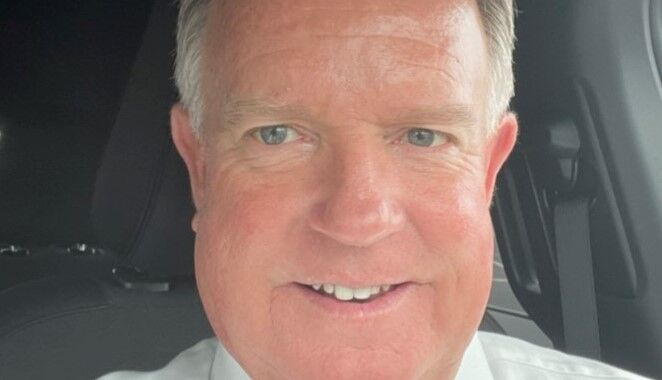 Growing up in a local small town, I was fortunate to have both of my parents in the home to share in the responsibility of raising my siblings and me.
We didn't have everything that we wanted, but we had two parents who loved and cared for us and also made sure that we stayed on the right path growing up.
Fast forward to 2021, and times have changed significantly. Two-parent homes are now the exception instead of the rule. Today roughly 60% of children born in the Pee Dee region are born into a single-parent environment. These families are usually headed by a maternal influence, and usually it is the father figure who is missing from the home.
This is a difficult situation even in the best of times. Then 2020 brought the COVID-19 pandemic, and these problems were magnified. Youth Mentors has been a vital lifeline to these families during this time by stepping in with friendship, encouragement and genuine care for these children and their families.
Youth Mentors of the Pee Dee was founded in 1953 by a local attorney, Eugene N. Zeigler. He was frequently in family court during this time frame, and he kept seeing the same juvenile delinquents coming through the family court system. In those days there were really only two ways to deal with these young people: send them to reform school or turn them loose.
He began to look for an alternative to these options. He noticed one similarity that most of these delinquent children shared, especially the boys: the lack of a stable father figure in the home. He found something in the Northeast part of the country that he thought would be just the thing, and Pee Dee Area Big Brothers was formed. The Big Sisters component was added to the organization during the 1980s.
The organization's name was changed to Youth Mentors Association of the Pee Dee on Jan. 1, 2018. This was a change that was not taken lightly but was done in response to Big Brothers Big Sisters of America increasing the cost of its business model. After considering the full picture of the Florence community's needs and capacity, our board of directors concluded that the Big Brothers Big Sisters of America business model had become too costly and that the organization needed to move in a different direction. Board members believed that the funds raised locally for our mentoring organization needed to remain in the community serving as many single-parent children as possible.
The children that we work with are from single-parent and broken homes. They are in this situation through death, divorce, disease or desertion. They are really are just a victim of bad circumstances that they had no control over.
These children usually find daily life difficult and hard to get through. The young men that we work with are between the ages of 8 and 17; the young ladies that we work with are between the ages of 6 and 13. The ideal situation is to get the child into the program and match them with an adult mentor whom they can develop a friendship and relationship with. That is what the entire program is based upon, being the child's friend and helping them through the difficult times of growing up. This friendship will hopefully help the child become an asset to society instead of a burden on society.
Youth Mentors of the Pee Dee is funded primarily through United Way of Florence County and private donations. Our partnership with United Way is crucial to Youth Mentors' existence. The children that we serve often have no one else to turn to, and we want to "be there" for as many of these disadvantaged children as possible. This is only possible through giving to the local United Way.
It is extremely important to support United Way not only for the children that we serve but also for the other member agencies and the vital services that they provide to residents of Florence and surrounding areas. Florence County is blessed to have a strong and vibrant United Way that is dedicated to supporting its member agencies and improving the lives of the people they serve.
Youth Mentors is always in need of volunteers who are willing to spend a few hours a week with a child from a single-parent or broken home. The rewards of volunteering far outweigh the cost, and you could be the difference between a productive life instead of a wasted life.
Joey Edwards is the executive director of Youth Mentors of the Pee Dee.