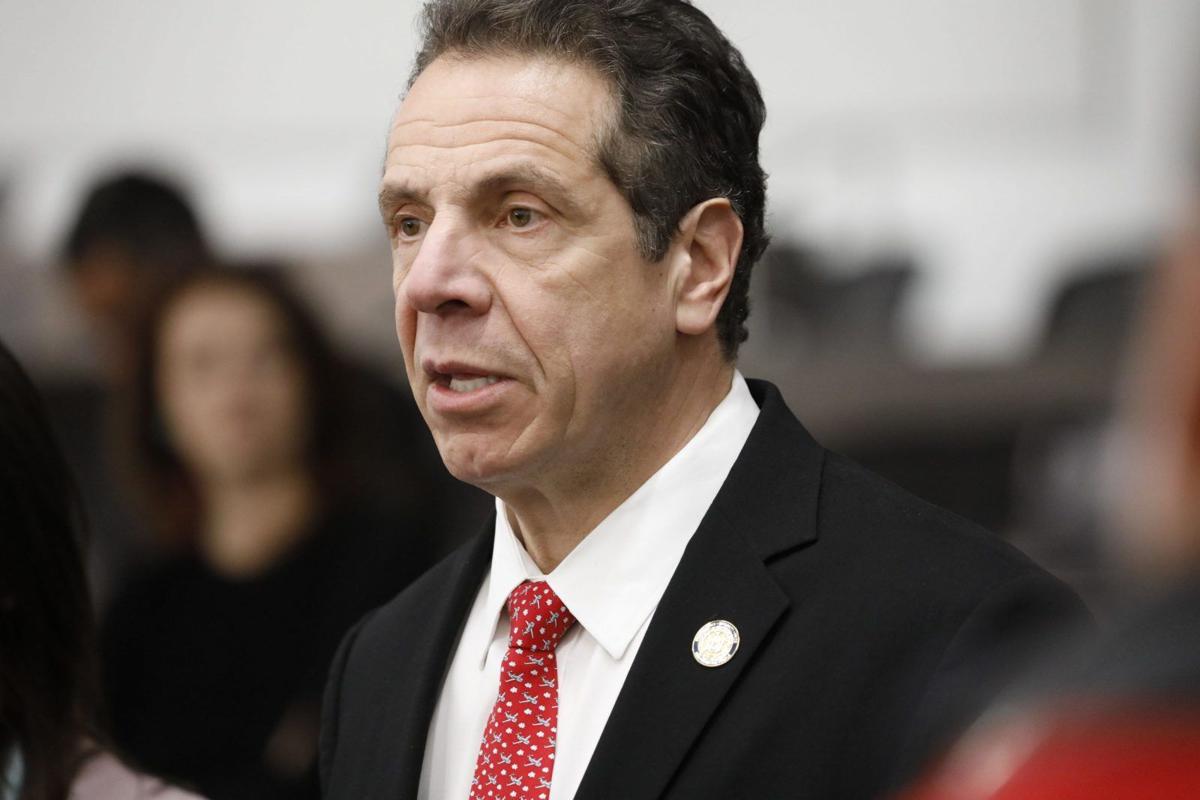 Some thoughts and observations on Gov. Andrew M. Cuomo's terrible, awful, very bad week:
• How terrible, awful, very bad was it after a spate of sexual harassment allegations surfaced against him? Enough to reduce a normally very much in control politician, discussed as a future president, to an apologetic figure struggling for survival.
Cuomo usually dominates any room he enters by the sheer force of his persona – even without the trappings of his office. Over the past few days, however, much of that force has withered away.
• State Sen. James Skoufis, a Newburgh Democrat, represents Cuomo's strongest fears right now. Skoufis is among a handful of Democrats in the Legislature calling for the governor to resign.
"I have seen sufficient evidence to conclude that, beyond a reasonable doubt, the governor's behavior represents a pattern of abuse that deems him unfit for office," he said last week in a statement. "Governor Cuomo must resign."
A few other top Dems like Rep. Kathleen Rice joined the resignation chorus. She is a former Nassau County district attorney whose words carry weight around New York.
Republicans are demanding everything from resignation to impeachment, though their paltry numbers diminish their voice.
But if more Democrats join Skoufis and Rice, Cuomo's situation could deteriorate. And Senate Majority Leader Chuck Schumer's opinion could prove crucial.
• No Western New York Dems have called for Cuomo's resignation.
• Lt. Gov. Kathy Hochul may occupy the toughest spot in New York politics. By definition, her job requires continuing to demonstrate the utmost loyalty to Cuomo. And she has, while reciting the required Dem mantra: "I support an independent review."
But as News Washington Bureau Chief Jerry Zremski pointed out last week, Hochul's silence stands out after serving as the state's most outspoken champion of such #MeToo matters.
Prudently, the LG is lying low this week. But most observers believe the possibility of a Cuomo resignation and succession must be under whispered discussion in some hidden recesses of the Capitol.
• The state's minority GOP has been energized by Cuomo's miscues. Chairman Nick Langworthy staged press events in Syracuse and Albany over the past few days to drum up support for impeachment.
At the moment, that step will not take place. But the idea gives Langworthy and his Repubs a new platform from which to shout, "I told you so."
Indeed, Langworthy's state GOP was citing the governor's problems in fundraising letters it dispatched last week.
• Meanwhile, back at the Executive Chamber on the Capitol's second floor, life goes on as usual. The press shop continues to churn out releases on everything from development adjacent to Manhattan's Javits Convention Center to advice on preparing for bad weather.
"Nothing to see here – everything is under control."
• All of this spurs inevitable political speculation. Even if Cuomo does not resign, many observers now cast doubt on any thoughts about the fourth term his father, the late Mario Cuomo, failed to achieve.
Republicans like Reps. Tom Reed of Corning and Lee Zeldin of Long Island are now openly discussing a run for governor next year.
Then there are Democrats, none of whom are even whispering right now. Still, names mentioned include New York Mayor Bill deBlasio, New York Public Advocate Jumaane Williams, Attorney General Tish James, Comptroller Tom DiNapoli, State Sen. Mike Gianaris of Queens, and others.
It's very early to dissect their pros and cons at this point, but this kind of scandal spawns this kind of talk.
• Quote of the Week comes from veteran Manhattan political consultant Hank Sheinkopf, a longtime observer of all things Cuomo. He was asked last week about the possibility the governor will resign: "Andrew Cuomo is not leaving. Anybody who thinks that does not understand him; they've lost their senses."