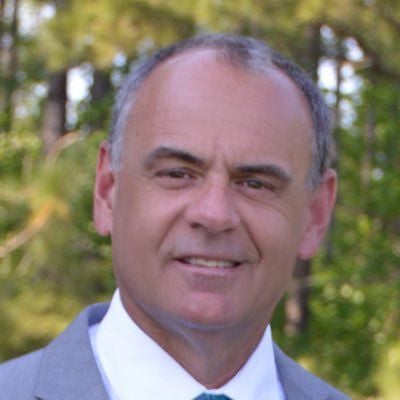 HEMINGWAY, S.C. -- Al Calcutt is Hemingway High School's new football coach and athletic director, replacing Greg Lawson.
Lawson resigned earlier this year to become an assistant at Conway.
"It means a great deal," Calcutt said. "Being from the Pee Dee area (a Johnsonville graduate) and knowing that Hemingway has been really successful for many years in athletics, this is an honor."
Calcutt was last football coach and athletic director at Hannah-Pamplico in 2014, when he took a program that was 0-10 the previous season and directed the Raiders to a region championship. He resigned after that to become a Johnsonville assistant the next two seasons.
"I took the Johnsonville job because I didn't want to relocate my family," Calcutt said. "We live here in Hemingway, and this now is just a wonderful opportunity for me."
Calcutt's previous stops as football coach were at Creek Bridge for eight years, and then three years at Georgetown before that.
This past school year, however, Calcutt was an administrative assistant at Scranton Elementary.
"I took a year off from coaching. It's something I needed to let me know that that wasn't the avenue for me because I absolutely missed coaching," Calcutt said. "It's just something I've always done. And I missed it terribly, and I just couldn't wait to get back in it and get back with it. And I'm certainly thankful to Hemingway for them letting me do this."
Last year's Hemingway team, under Lawson, went 11-1 and lost in the Class A lower-state semifinals against C.E. Murray.
Calcutt, who also once was a Carvers Bay assistant, has quite a few talented players coming back at Hemingway, including defensive end Darius Williams and defensive back Darius Taylor.
"I'm very excited to be able to go to Hemingway," Calcutt said. "They do have some key players coming back. My philosophy is plain and simple. It's our job to get the best out of our athletes. And I'm going to Hemingway with that same mentality. I'm going to do the best that I can to get the best out of our athletes. That's my No. 1 job, and that's all our coaches' No. 1 job."
Calcutt, on offense, prefers a Wing-T similar to what Class 4A power Hartsville runs.
"I'm kind of a double-wing, Wing-T type of guy," Calcutt said. "I love to kind of spread it out a little bit, go East and West, and then throw the ball North and South. And, that's just always been what I like to do, offensively."