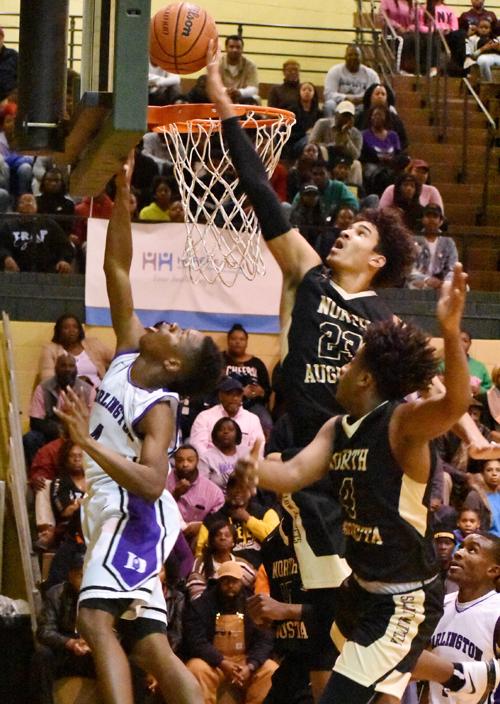 FLORENCE, S.C. – North Augusta, leading 54-51 in the fourth quarter, went on an 8-0 run and never looked back for a 65-53 win against Darlington in tonight's Pepsi Carolina Classic semifinals at West Florence High School.
On Friday at West Florence, North Augusta will play Hartsville in the title game at 7:30 p.m. and Darlington will face Marion in the main-bracket consolation final at 5:45.
That late North Augusta run was still on Darlington coach Ken Howle's mind after the game.
"It was our inability to score a basketball," Howle said. "(North Augusta) is so well coached, they executed so well. We needed to get some stops and follow up with scores. But we didn't do that."
North Augusta's depth (the Yellow Jackets are also ranked fifth in Class 5A) was also a huge factor.
"I like our bench, but our bench didn't come through tonight as much as I would have liked for them to," Howle said. "Anyway, I'm still proud of our effort. We lost to a quality team, and they're very well coached. (North Augusta coach Tony Harrell) does a great job with that team."
Tez Collins led the Yellow Jackets with 25 points, followed by Bryson Mozone and Omarion Byrd with 11 each.
Kris'Shaun Hickman led the Falcons with 13 points, followed by Tyshaun Johnson with 11 and Kenyon Scott and Jalian Smith with 10 each.