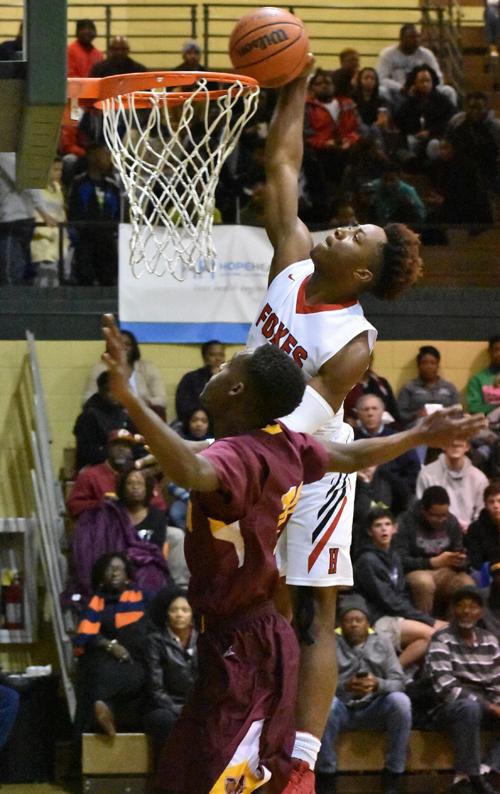 FLORENCE, S.C. – Hartsville punched its ticket to Friday's 7:30 p.m. final of this year's Pepsi Carolina Classic with a 66-51 win today against Marion at West Florence High School.
Trae Hannibal's thundering dunk that ended the third quarter not only gave his Red Foxes a 53-44 lead, it set the tone for the rest of the contest.
"I think it was an exclamation mark," Hartsville coach Yusuf English said. "That's a great Marion team, they fight. They really, really fight. But we kept telling them to make that one play. Make that one play that makes them stop playing.
The Red Foxes pulled away even more in the fourth quarter, outscoring the Swamp Foxes 13-7.
Hannibal finished with a game-high 19 points, followed by Kyron Gray with 14, Da'Shawn Davis with 13 and Donquail Bishop with 12.
B.J. Blue, meanwhile, led Marion with 16 points, followed by T.J. Sanders with 14.
On Friday, Hartsville next plays the Darlington-North Augusta winner, and Marion will face the Darlington-North Augusta loser at 5:45.