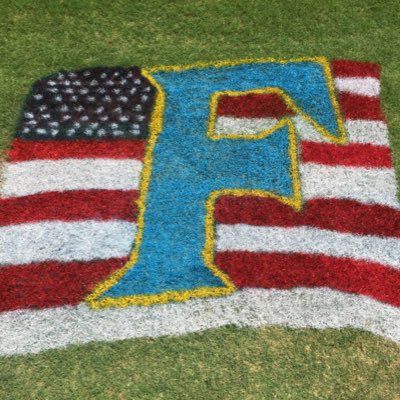 FLORENCE, S.C. -- South Florence Blue defeated West Florence Gold for the first time this season Tuesday.
And it could not have come at a better time for coach Kenny Gray's team, which won 10-4 to force a final game in their best-of-three series in the American Junior Legion state playoffs.
Game 3 is 6:30 p.m. today at WF Gold, which won 5-0 in Monday's Game 1 at home. Game 3's winner reaches the state tournament's main bracket starting Saturday at Inman.
Before Tuesday, Josh Brown's West Florence Gold squad was 4-0 against SF Blue.
"It's huge," Gray said about the timing of his team's first win in this summer's series. "I mean for us to be able to get that win tonight and go into tomorrow night, that's all you can ask for, to get to a Game 3."
Brown, meanwhile, simply hopes his team can hit the reset button after committing six errors. Of SF blue's 10 runs, five were earned.
"The errors hurt us," Brown said. "We've got to make plays. We didn't play defense tonight, and we spotted them those runs and that can't happen. We were chasing them from that point on."
Another factor was SF Blue pitcher Lee Grainger, who went the distance while striking out five batters.
'I thought Lee pitched a heck of a ballgame," Gray said. "He battled through it and pitched all seven innings, and I'm proud of him. I thought he did a great job. He just kept them off balance, hit his spots and got them to hit into outs.
"He's not a big strikeout guy," Gray added. "But as long as he pitches to contact and we make plays, we've got a chance. And we made the plays tonight. That worked out well for us."
After Mikey Morris singled and advanced to second, he reached third on a passed ball and scored on an error by WF Gold catcher Cross Herbert for a 1-0 lead.
After scoring on an error to make it 2-0 in the second, a J.R. Williams RBI single made it 3-0.
And in the third, Cordie Huggins hit a three-run triple to center with two outs that make it 6-0.
"That was huge; it gave us all a boost. It gave Lee a boost," Gray said. "It just gave the whole team a huge boost."
WF Gold did make a run at SF Blue with three in the fourth (two scored on a Shannon Jackson double) and another in the sixth to get within two runs. But SF Blue reclaimed control in the bottom of the sixth with a two-run single by Mikey Morris and two-run double by Landon Brown.
For SF Blue, Morris went 3 for 4, Williams 2 for 3, and Luke Blankenship went 2 for 3. For WF Gold, Jackson went 2 for 3 and George Floyd 2 for 4.
But looking ahead to today, Brown is optimistic.
"The series is tied at 1-1 and we're at home," Brown said. "We've got to show up and play – one inning at a time, one pitch at a time. I think we'll show up focused and ready to go."
But Gray is just as confident about his team.
"We've got to lay it on the line," he said. "This is it tomorrow. We win tomorrow night, we go to state. Or we lose and it's all over. But this is all you can ask for – just a shot."
Be the first to know
Get local news delivered to your inbox!