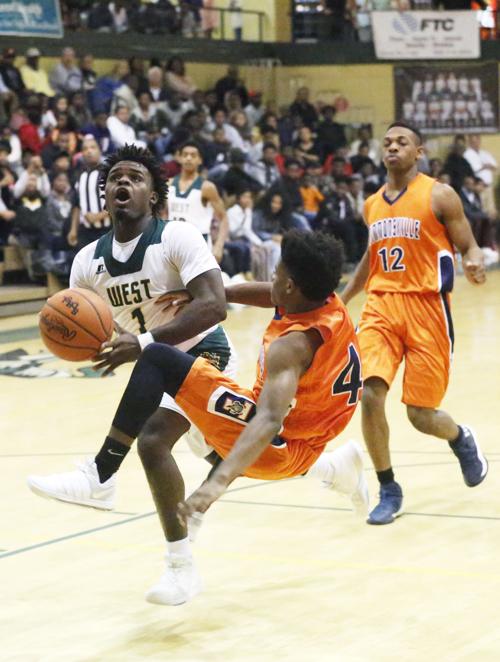 FLORENCE, S.C. –West Florence went on an 11-0 run to close out Timmonsville and win 53-44 in today's first-round game of the Pepsi Carolina Classic.
A Sabien Nero layup with 4:58 left in the contest gave coach Pete Ellis' Knights the lead for good at 46-44.
"We haven't always played that well in the first round," Ellis said. "Sometimes, you've got to survive it. And, that's what we had to do."
Knights teammate Derrion Lloyd led the Knights with 13 points.
West Florence plays the tournament's top seed, North Augusta, at 8 p.m. Wednesday at West Florence.
The Whirlwinds were led by Rasheim Lyde with 11 points, and they play Cheraw at 1 p.m. Wednesday.
Smith 1, Rasheim Lyde 11, Morris 4, Chris Taylor 7, Foe 6, Nobles 7, McDowell 4, Christian Taylor 2
Woodland 5, Simmon 4, Lowery 2, Small 5, Nero 9, Tinsley 4, Stewart 5, Derrion Lloyd 13, Bount-Brown 3, White 3.