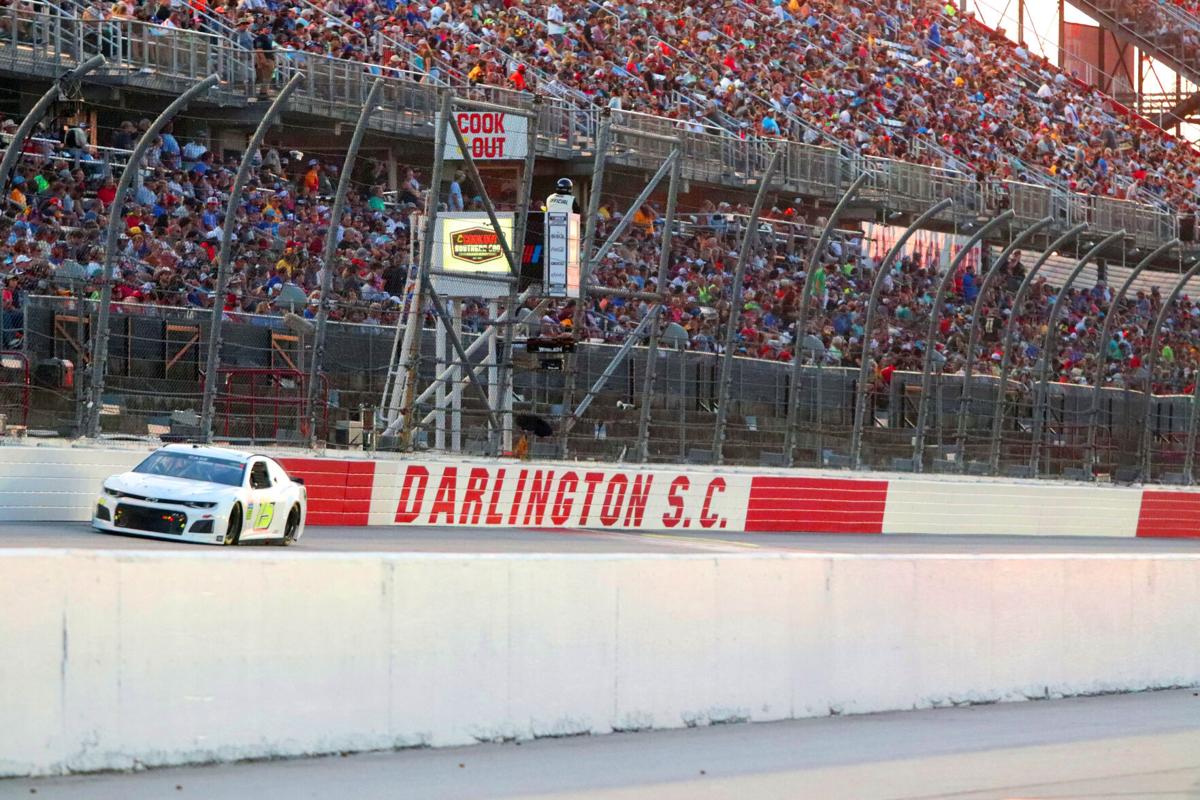 DARLINGTON, S.C. – NASCAR officials announced the Cup Series schedule for 2022 on Wednesday, and as expected, there were a number of changes from this past season.
But Darlington Raceway President Kerry Tharp is glad the track "Too Tough to Tame" will essentially conduct business as usual next year.
After being awarded another Cup Series race in 2021, Darlington will once again host two in the upcoming season, beginning on Sunday, May 8.
And as it has each of the past two years, the Southern 500 will kick off the first round of the Cup playoffs on Labor Day weekend on Sunday, Sept. 4.
"We're pumped," Tharp said. "… We're excited about once again being able to host NASCAR races here at Darlington on Mother's Day weekend and Labor Day weekend.
"Those are certainly two big events circled on everybody's calendar, and we like the fact that we'll be able to help those celebrations here when people come to the racetrack to celebrate those two special dates.
"Also very excited about having the throwback weekend over Mother's Day. We really haven't been able to have the throwback in its full splendor, I guess you could say, since September of 2019 because of the pandemic."
The 2019 Southern 500 and last year's Goodyear 400 race in May were at limited capacity due to COVID-19 restrictions, so Tharp and company have yet to fully see what that will look like in a May setting. But after most restrictions were lifted for this year's Southern 500 two weeks ago, Tharp is hopeful the same will hold true for next year.
Given that, Darlington probably has two of the most desirable weekends in the sport with a pair of cornerstone races that feature something unique each time.
"Now each one of those weekends kind of has its own identity," Tharp said. "May weekend is the throwback (weekend) and Mother's Day, and you can tie in those two together nicely. And in the fall you've got the opening race of the playoffs in the Cup Series and you have one of the sport's major events in the Southern 500.
"That's just a great way to kind of set up your events."
Above all else, Tharp was pleased that the Southern 500 will remain on Labor Day weekend, where it has been the past seven seasons.
'That's very important to our fans," he said. "Being able to get that back in 2015 – that was the same year we introduced the throwback platform. Keeping the Labor Day race is huge. Having the two race days back is huge – huge and important for our fans and the state of South Carolina and the community and this entire region. It's a big boost for everyone, not just from a sports and entertainment standpoint but from and economic impact standpoint.
"You're basically doubling the economic impact one event had."
The last study that Darlington Raceway conducted on the economic impact of its Labor Day race showed a financial benefit of nearly $64 million, Tharp said, with $55 million to $56 million staying in the Pee Dee region.
Other changes for the upcoming 2022 season include the season-opening Clash exhibition that will feature a one-off event at Los Angeles Memorial Coliseum.
Also, the World Wide Technology Raceway at Gateway outside of St. Louis will have its first Cup race next season after hosting Xfinity and Camping World Truck Series races in the past. Because of this, Pocono Raceway will only feature one race next year on July 24.
In terms of the Cup playoffs, Homestead-Miami Speedway is back in the fold with a race on Oct. 23, while Richmond will now be out of the playoffs with one event scheduled for Aug. 14.
Las Vegas and Texas Motor Speedways will switch their respective races in the playoff schedule, with Las Vegas moving to the round of eight. Kansas will also run earlier in the schedule on Sept. 11.
The only off week during the season is slated for Father's Day weekend on June 18-19.