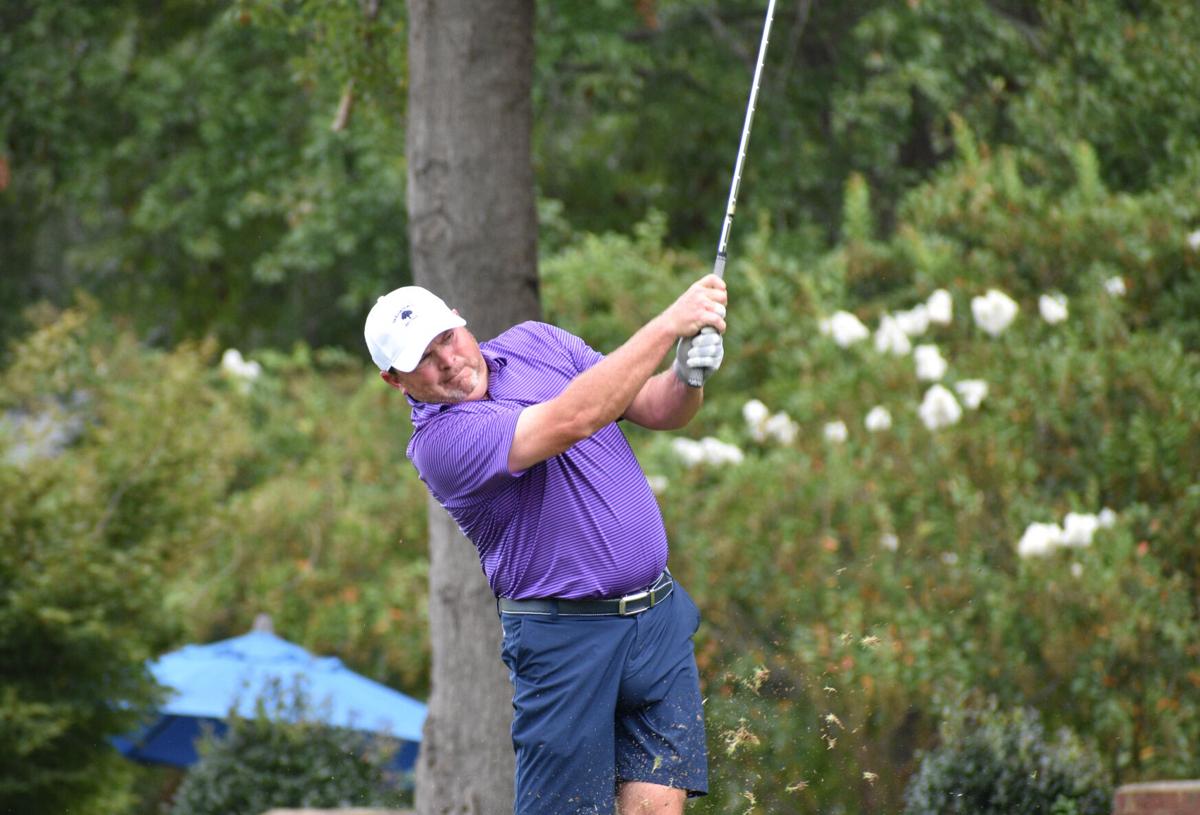 FLORENCE, S.C. – Former college All-American Jamie Stanley, of Darlington, captured the Florence Amateur championship for the second time in three years Sunday, winning on the third playoff hole against Francis Marion University's Carlos Garre at Traces Golf Club.
Garre, a former North Myrtle Beach Christian High School standout and Wofford transfer, forced Sunday's playoff on the final hole of regulation when Stanley parred, and Garre birdied. Then, on that final playoff hole, a par-4, Stanley had a chance at a 50-foot eagle putt. After that fell short by five feet, he finished the tourney off with a birdie.
This has been a thrilling month for Stanley, who set a couple of records at the recent Southern 500 golf tournament at Darlington Country Club. There, he set the three-round scoring record (18 under par) and also set one for the most Southern 500 golf tournament wins, with seven.
"All this is exciting to me," said Stanley, who also won the 2019 Florence Amateur, and was runner-up last year. "I've had a good year on the course. And then, to come here and play like I did today, this is awesome. Those Francis Marion golfers are also awesome."
How awesome? Another Francis Marion golfer, Hartsville's Mitchell Vance, won last year's Florence Amateur.
"They just played outstanding today. They make me better, and I'm sure I probably make them better, as well," Stanley said. "They make me better because I've got to bring it every day."
Stanley especially had praise for Garre.
"That was such a good match with Carlos; I really enjoyed it," Stanley said. "It was one of the best ball-striking days, watching him play. But I am also proud of myself for hanging in there. In the end, it doesn't matter how well you hit it, it's the score at the end of the day. And, I'm just happy to come out on top."
Stanley had a 4-under 32 at the turn. Then, his first adversity of the day presented itself at No. 12 when he missed a birdie attempt at a par-5 hole.
After making up for that with a birdie at 13, Garre remained in contention – and then tied Stanley at 15 after Stanley bogeyed. That set the foundation for Sunday's exciting finish.
"It got to where it was really match play there between me and Carlos," said Stanley, who was a four-time All-American at USC Aiken.
After Stanley took a one-stroke lead heading to the 18th, Garre tied him again.
But at the end, it was Stanley standing alone with the first-place trophy.
"Here I am at 46 years old, and I'll tell you I don't feel like I'm old, but playing against these young guys, you never know when you're going to win again," Stanley said. "To be able to compete with these guys, it just makes me feel so good. There are a lot of good players at Francis Marion, and there are a lot of good players in the Florence area.