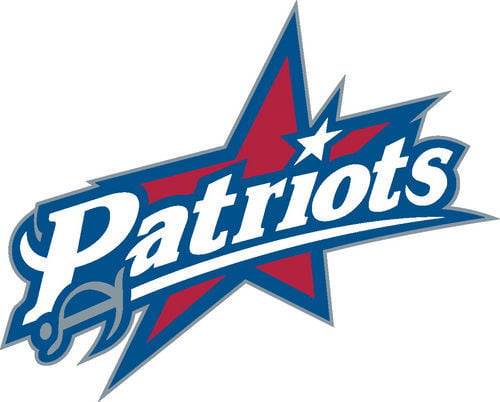 FLORENCE, S.C. – Francis Marion University men's cross country and track and field coach Mark Bluman has announced the signing of 5-8 Holden Starr of Beaufort, S.C., and 5-11 Zachary Patrick of Winston-Salem, N.C., during the recent signing period. Both will enroll at FMU next fall and compete for the Patriots in 2022-23.
Starr attends Beaufort High School, where he has run under the direction of coaches Robert Johnson and Howard Mills. He has a personal-best time for 5,000-meters of 17:55 set this past September at the USC Beaufort High School Cross Country Invitational Meet. Following his senior season, he earned honorable mention All-Lowco Cross Country Team recognition presented by NexMove.
He has participated in each of the past two AAAA state championship meets, including a 56th-place finish at the 2020 event as a junior with a time of 18:14.92. He helped Beaufort to a 15th-place showing in 2021 and a third-place finish in 2020.
He was also part of his school's Kitty Hawk Air Society and JROTC.
"Holden had a good junior campaign running, and then persevered through an injury-plaqued senior year," Bluman said. "He has a year-round commitment to running that will help make him successful at the collegiate level. He is also a good student in the classroom."
Patrick is a senior at Mount Tabor High School, where he has run for coach Patrick Cromwell. He ran in six races this past fall and placed 38th with a time of 18:32.2 at the CPC 4A conference championship meet as the Spartans on the team title. Mount Tabor would go on to capture its third state championship in seven years and extend its streak of reaching the state championship meet each of the past 36 seasons.
He owns personal-best times of 17:59 for 5,000-meters and 5:00 for the mile run.
"Zachary comes from a high school program with a stellar history. He knows what it takes to contribute and build a strong program.
"I expect these both to contribute right away and to run in scoring positions for us in the fall. They both possess intangibles that will help them succeed at Francis Marion."
Francis Marion will lose two seniors off this past year's squad that recently completed its first season as a Conference Carolinas member.