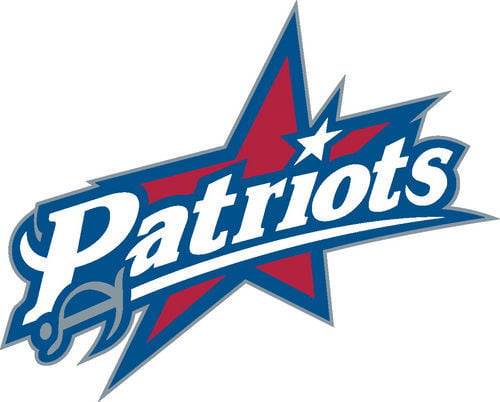 MOUNT OLIVE, NC – Francis Marion University continued its Conference Carolinas road trip by taking an 84-74 victory over the University of Mount Olive, Tuesday night (Nov. 23) in men's basketball play – the program's first win as a member of the league.
The Patriots (3-1, 1-1) will finish their road trip by visiting Barton College on Tuesday at 7:30 p.m.
The Patriots utilized their big men exceptionally, scoring 54 of their 84 points in the paint. Freshmen 6-8 center Jonah Pierce led the Patriots with a career-high 23 points and 14 rebounds. He connected on 11-of-13 shots from the floor. Senior guard Alex Cox totaled 22 points and seven rebounds, and shot 8-of-9 from the field, including 4-of-4 from behind the arc.
FMU freshmen forward Nick Silva tallied a career-best 17 points, while graduate student Neija Jordan added 12 points and six rebounds. Junior guard Tionne Rollins registered eight points, seven rebounds, and three steals.
Matthias Carver and Alan Treakle led Mount Olive (1-4, 0-1) in points with 18. Carver led with 10 rebounds and Treakle led with seven assists.
Over the first eight minutes of the contest, FMU would come out hot taking a 21-8 lead with Jordan adding six points and four rebounds in that run. The Patriots would finish the first half leading 42-28. FMU shot 18-of-30 from the field over the first 20 minutes, holding the Trojans to 4-of-22 from behind the arc and outrebounding the Trojans in the first half 23-12.
The Patriots led by 16 points on two occasions during the second stanza, but Mount Olive rallied to within 64-60 with 7:30 left. The Patriot lead was 73-68 with 3:12 remaining when Silva converted a three-point play upping the advantage to eight points and the Patriots were never seriously threatened after that point.
For the game, Francis Marion shot 60 percent from the field, including 5-of-11 from behind the arc, and hit 13-of-14 free throws. The Trojans were heled to 38.2 percent from the floor, including 9-of-37 from deep, and were 13-of-18 at the line.
Mount Olive 73. Francis Marion 65: MOUNT OLIVE, NC – Francis Marion University bolted to a six-point halftime lead, but the Patriots succumbed to a 28-point third quarter by the University of Mount Olive as the Trojans rallied for a 73-65 Conference Carolinas win, Tuesday evening in women's basketball action.
Francis Marion (1-3, 0-2) will conclude their three-game conference road swing on Tuesday with a 5 p.m. contest at Barton College in Wilson, N.C. The opening home game for the Patriot Women will be Friday, Dec. 3, at 5:30 p.m. as FMU celebrates Pearl Moore Night with a 5:30 p.m. tip-off against King University (Tenn.).
Sophomore forward Lauryn Taylor led FMU with 17 points, while sophomore point guard Aniyah Oliver tallied 13 points, five rebounds, and five assists. Junior guard Scarlett Gilmore added 10 points, while junior center Zaria Woods scored seven points and hauled down a game-high 17 rebounds.