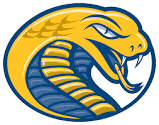 HARTSVILLE, S.C. — For the time being, at least, football will not be coming to Coker University after a feasibility study was completed, Vice President of Athletics and Athletic Facilities Dr. Lynn Griffin said.
"The study was completed last year, and the decision was made not to move forward either way with football," Griffin stated.
Findings from the study were not divulged, and as of now, there are no plans to add a football program.That being said, the decision surrounding the addition of football — or any other athletic program — has been put on the backburner for the time being as the university deals with both the COVID-19 pandemic and the search for a new school president.
Coker has been in the process of searching for new leadership since the resignation of Robert L. Wyatt in September. A new president will have to be in place before the university can move forward with any further talks of a football program, Griffin said.
"Any additions that would come to Coker in general would be at the direction of a president," she said. "That would be his or her decision on any new program."
With college campuses shut down by the coronavirus, the main focus at the moment for everyone is safety for both the students and the campus, Griffin said.
The addition of a football program would be an enormous financial and logistical undertaking. Additional coaching and athletic staff members would have to be added as well as more residence halls for students.
Equipment and travel costs would also add the overall price tag, and the biggest monetary investment would likely come in the form of an on-campus stadium at some point, Griffin said in July.