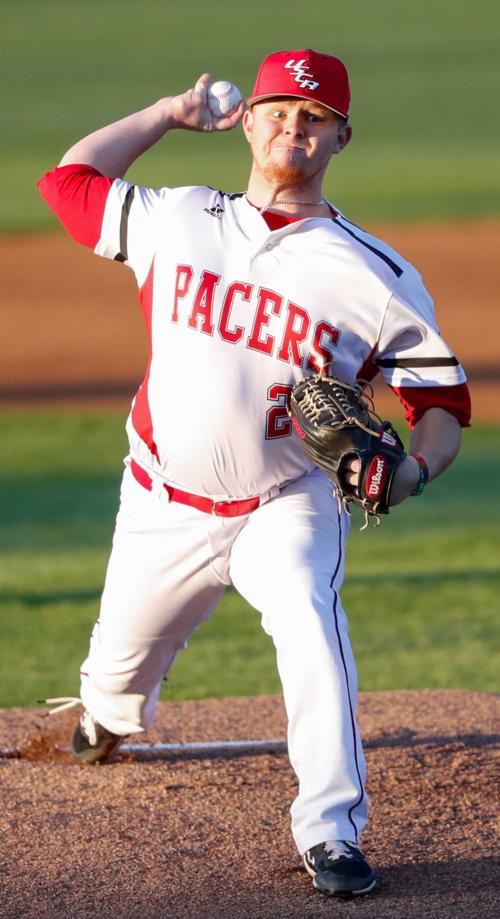 FLORENCE, S.C. — Lindsey Robinson didn't get to finish his senior season as a USC-Aiken pitcher because of the pandemic.
But in light of the NCAA granting Division II seniors an extra year, the former South Florence and Florence Post 1 star plans to enter Senior Season 2.0 for the Pacers.
"I'm not going to let the coronavirus stop me from having a senior year," Robinson said. "I know it was kind of tough to have the season end like that, but I'm definitely going to go back and play my senior season."
This past season, Robinson worked his way into USC-Aiken's weekend rotation, starting on Fridays. Early in the season, he even pitched six innings of no-hit ball against Shepherd (eight strikeouts, two walks).
"It was my second outing this spring, and I was on a pitch count," Robinson recalled. "We were one hit shy of a combined no-hitter with three combined pitchers."
After playing his first two years at USC-Sumter, Robinson need a little time to settle in with the Pacers. But after USC-Aiken hired a new pitching coach (Derek Beasley) before Robinson's senior season, his mental approach improved.
"I learned to not worry about the moment, don't let the moment get too big," Robinson said. "You can go out there and get in a groove, and whatever happens ... make pitches and try to get the other guys out."
In six starts last season, Robinson was 2-3 with a 3.34 ERA along with 33 strikeouts and 19 walks in 29⅔ innings (most innings pitched for USC Aiken).
Robinson, who also missed most of his South Florence senior baseball season because of a football injury, was heartbroken another senior season was curtailed.
"Us, the seniors, were completely beside ourselves," Robinson said. "We didn't know what was going to happen. Then, the NCAA allowing us to come back meant a lot to all of us."
Especially to Robinson, who hopes to have one complete senior season, after all.
"One of the main reasons I'm going to play again is I don't graduate until December (with a degree in exercise science)," Robinson said. "So, if I'm going to have school, I might as well go back and play. And then have an extra class in the spring to take while playing baseball, so I'll have pretty much a free baseball year, playing it and having fun."
Robinson is definitely ready to have fun on the field again.
"I'm really excited," he said. "I hope to get back there and pick up where I left off and get to play some also this fall. I've heard a lot of positive things and a lot of negative things with the coronavirus going on. But hopefully, we can get the fall in and move on to the spring and have a good year."
An eight-time APSE national contest honoree, Scott recently authored his first book,"70 Years of Thrills and Chills, Drama and Dents at Darlington Raceway." In college, Scott played on a tennis scholarship and earned degrees from Young Harris College (Ga.) and Berry College (Ga.).