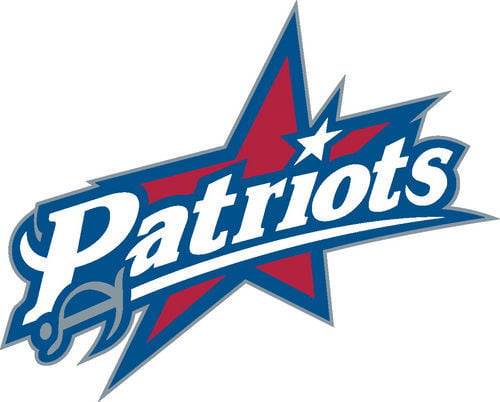 FLORENCE, S.C. – Thirteen members of the 2021 Francis Marion University softball team have been named to the Easton/National Fastpitch Coaches Association (NFCA) All-America Scholar-Athlete Team that was announced this week.
The FMU squad also garnered an Easton/NFCA Team Academic Award, ranking 85th among all Division II schools with a 3.377 team grade point average.
The players recognized were senior infielders Taylor Lutian and Bailey Perdue, senior shortstop Ashtyn Patterson, junior right-handed pitcher and third baseman Janecia Hemingway, junior outfielder Hannah Schmidt, junior utility player Sarah Hilton, sophomore catcher Sarah Harkins, freshman outfielders Amaya Hush and Katie Smith, freshman catcher and first baseman Lauren Smallwood, and sophomore right-handed pitchers Rachel Davis, Taylor Florea, and Savana Rosson.
Lutian earns the prestigious honor for the third time in her career. The Cumming, Ga., native recorded a 3.847 cumulative grade point average as a management information systems major.
Perdue, a native of Clayton, N.C., recorded a 3.742 GPA as a marketing major, while Patterson, who hails from Andersonville, Tenn., has a perfect 4.00 GPA as an elementary education (art) major. Both Lutian and Perdue graduated in May, while Patterson has chosen to return to school for her NCAA granted extra year because of the covid pandemic.
Hemingway, a native of Conway, S.C., has a 3.557 GPA as an early education major, while Schmidt, who hails from Olathe, Kan., posted a 3.464 GPA as an elementary education major. Hilton, a native of Thomasville, N.C., registered a 3.855 GPA as an elementary education major, while Harkins, who hails from Waxhaw, N.C., owns a 3.924 GPA as a mathematics major.
From Fort Mill, S.C., Hush has a 3.855 GPA as a visual arts major and Smith, a native of Greenwood, S.C., has a 3.732 GPA as a biology major. Smallwood is a native of Waycross, Ga., and has a 3.823 GPA as a biology major, while Davis hails from Mechanicsville, Va., and owns a 3.839 GPA as a biology (pre-OT) major. Florea is a native of Blanchester, Ohio, and recorded a 3.75 GPA as a nursing major, while Rosson, a Gilbert, S.C., native, has a 3.71 GPA also as an elementary education major.
Over the past 10 full seasons, Patriot athletes have earned this recognition on 60 occasions.
Over 8,800 student-athletes were named to the 2021 list, an all-time record. The list included 1,727 NCAA Division II student-athletes who were honored for the 2020-21 school year.
The team rankings and individual honors are submitted by member head coaches and recognize the academic prowess of softball teams across the Association's membership categories.
Mount Olive edges Coker field hockey 2-1HARTSVILLE, S.C.—Coker University field hockey fell to Mount Olive in a midweek South Atlantic Conference Carolinas contest on Wednesday by a score of 2-1.
Rylie Cordrey got things started with an unassisted goal just four minutes into the game, catching a deflected ball off a Mount Olive stick, beating a defender to her right then beating the Mount Olive goalie underneath her right pad. The Cobras would carry the lead to the second quarter.
The Trojans would string together some offensive momentum with a series of penalty corners in the second quarter, that ultimately led to the equalizer four and a half minutes into the period. Sophia Frugoni tied things up off an assist from Annefleur Moerkerken off a penalty corner, as the teams would go to the half tied 1-1.
The Trojans would net the game-winner just four minutes into the third quarter, when Avery Congleton scored from Moerkerken to put the Trojans ahead for good. Both teams garnered some offensive momentum in the later stages, but the Trojans came away with the conference victory.
Coker out-shot Mount Olive 13-9 in the game, led by four shots each from Britt Kabo and Cordrey. Lieke Bruijn registered three shots in the game, while Chase Lennon and Coda Fisher each had one. Kelsey Gibbons made two saves between the pipes.
The Cobras return to the Coker Athletic Field on Sunday to wrap up Homecoming weekend against Newberry. The game is set for 3 p.m., with video and live stats available at www.cokercobras.com.
Wingate blanks FMU women's soccer
WINGATE, N.C. – Wingate University defeated the Francis Marion University women's soccer team 7-0 on Wednesday evening in the Patriots' final non-conference match of the 2021 season.
Francis Marion (2-8-0, 2-3-0) will return to Conference Carolinas play this Saturday when FMU hosts Lees-McRae College at 2 p.m. on Hartzler Field.
Patriot junior goalkeeper Makayla Willets recorded nine saves for FMU, while senior Rachael Hennenkamp came on in the second half and posted three stops.
McKenna Delong led Wingate (4-4-0) with two goals and an assist.