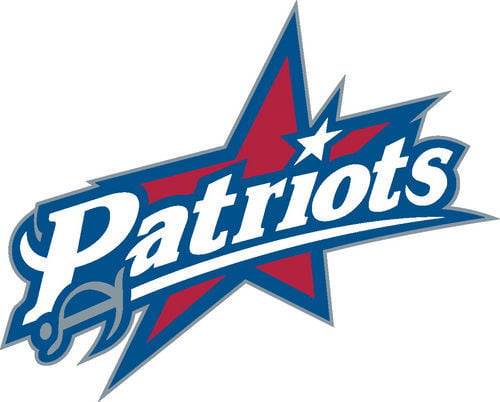 MURFREESBORO, N.C. − Junior forward Alvaro Zamora scored in the 73rd minute helping Francis Marion University to a 1-1 draw on the road against 19th-ranked Chowan University, Wednesday afternoon in Conference Carolinas men's soccer play.
The Patriots (6-4-2, 5-0-1) return to action with their Senior Day match on Saturday against Belmont Abbey College at 7:30 p.m. on Hartzler Field.
FMU maintains its hold on second place in the conference despite allowing its first score to a conference opponent this season. The Hawks (7-2-1, 5-1-1) are also ranked third in the latest Southeast Region rankings.
James Randall scored in the 16th minute, concluding a nice give-and-go sequence, to give Chowan a 1-0 advantage.
Zamora's second goal in the last two games, and fifth of the season, came off an assist from junior forward Javier Bello and tied the match 1-1 and led to overtime play. However with eight seconds remaining in regulation, FMU junior defender John Castro looked to produce the match-winner when he headed the ball off a cross, but the attempt was saved by Chowan keeper Charlie Farrar.
FMU allowed the Hawks to shoot 18 times, with eight being on target. FMU totaled 10 shots with Castro, defender Sebastian Garcia, and midfielder Oliver Peters adding two shots each. Conference Carolina Defender of the Week Oier Bernaola, senior forward Nils Gulbranson, Bello and Zamora all registered one shot apiece.
The Patriots compiled five corner kicks to the Hawks' six.
FMU sophomore goalkeeper Ricardo Rossi registered seven saves, while Chowan keeper Farrar saved three shots.
UNCP 5 FMU 1FLORENCE, S.C. − Francis Marion University freshman midfielder JG Garon scored her first career goal on a blistering 15-yard shot, but the Patriots fell to conference-leading UNC Pembroke 5-1 on Wednesday evening (Oct. 13) in women's soccer action.
FMU (2-10-0, 2-5-0) will celebrate Senior Day on Saturday when the Patriots entertain Belmont Abbey College at 5 p.m. on Hartzler Field.
UNC Pembroke 2FLORENCE, S.C. – Senior Lily Walton recorded 13 kills and a career-high 10 blocks, while sophomore setter Kaylee Gillespie registered 42 assists and a career-high 24 digs for Francis Marion University as the Patriots won in Conference Carolinas play on Wednesday, defeating local-rival UNC Pembroke 3-2 (28-26, 14-25, 15-25, 25-22, 15-10).
Francis Marion (13-8, 9-0), winners of nine straight matches, continues to lead the East Division standings, now a game-and-a-half ahead the Braves (16-8, 8-2). FMU will play two road matches this weekend: Friday at Southern Wesleyan University and Saturday at North Greenville University. The Patriots' win streak is its longest in eight years.
Walton, a 6-2 hitter from Charlotte, tallied the sixth-highest block total for a Patriot in the past 19 seasons. Her kill total came with a .375 hitting percentage.
For the third night in a row, junior Gracie Davis led the Patriots in kills, this time with a career-high 17. Sophomore Lexi Albright had 16 kills and 11 digs for her fourth double-double of the season.
FMU freshman libero Zoie Larkins dug up 24 balls, her fifth 20-dig match of the year and only four shy of her career high.