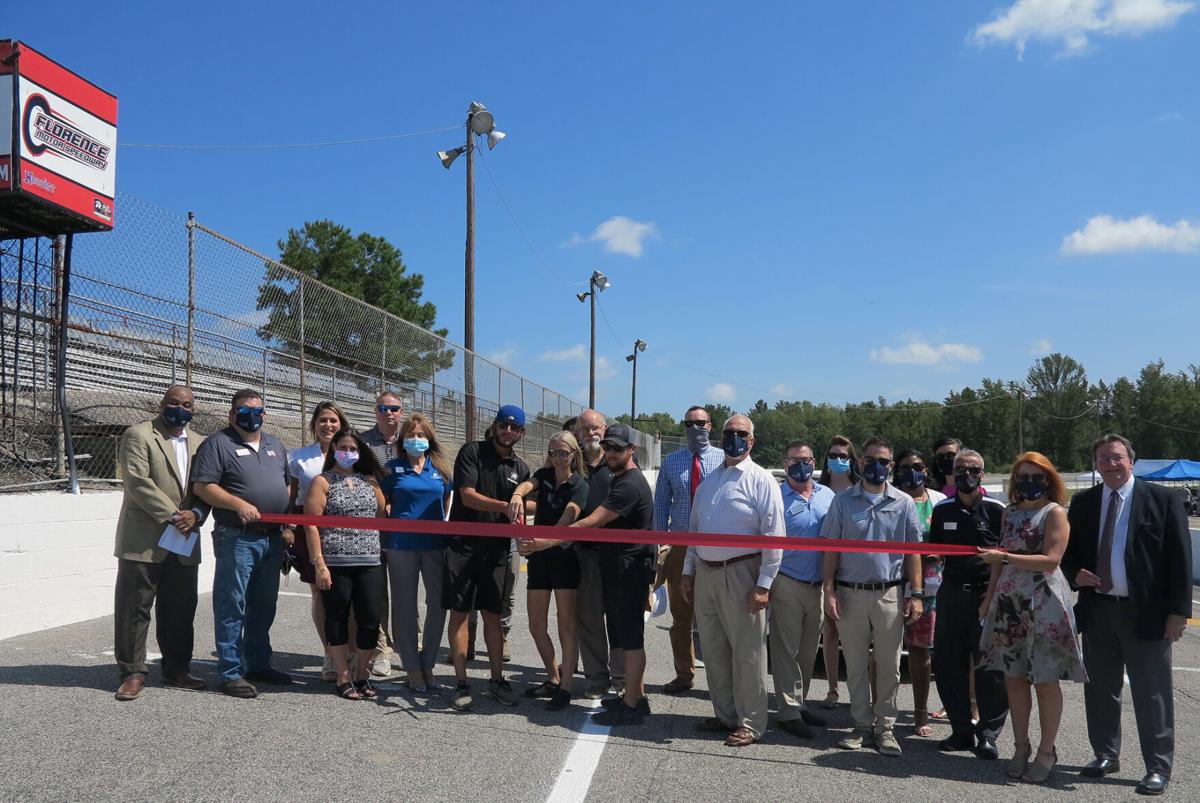 TIMMONSVILLE, S.C. – Florence Motor Speedway will once again be NASCAR sanctioned beginning with the 2021 season.
Steve Zacharias and his ownership group Speedway Plus Production LLC., made the announcement on Thursday evening as they prepare for their first full season at the helm at FMS.
"We looked it up and it's been 20-plus years since it was NASCAR sanctioned," Zacharias said. "(Former track owner) Charlie (Powell) at one point worked for NASCAR handling the sanctioning duties, so it's kind of cool to bring that back to Florence Motor Speedway.
"I think it's a big deal and there are a lot of benefits to it for everybody, especially the drivers. NASCAR does such a good job of promoting home track racing."
NASCAR has its own national championship, Zacharias went on, and Lee Pulliam was crowned champion when Zacharias was general manager at Myrtle Beach Speedway.
FMS will now be a part of the Advance Auto Parts Weekly Series for local and short tracks.
"We'll have our seasonal point standings locally, but we're also competing against tracks all over the country," he said. "The drivers now have the ability to take on bigger things like the state title – competing against all the other tracks in the state.
"…The big thing is getting our guys, the local drivers, shown and promoted nationally. Because it doesn't matter if you've got millions of dollars or hundreds of dollars, everyone is working just as hard here as they do in the (NASCAR) Cup Series."
That will be much easier with the national reach the premier auto racing series brings with it. FMS has around 12,000 followers (on social media) while NASCAR's followers rank in the millions.
"To have a group like that be able to send something out about Florence Motor Speedway is just a huge help in terms of promoting events," Zacharias said.
New signage and banners at the track, help with insurance for the drivers and other little things like that will also come as part of the deal, he added.
The move comes as part of an ongoing process of upgrades and revamping the track. Zacharias and his ownership group began doing so at the end of last season in the midst of extremely challenging circumstances.
"Last year was crazy with the beach (speedway) closing and Charlie and I getting starting working together," he said. "Then Charlie passing away was just a gut punch and that was followed by a quick transition from Myrtle Beach.
"But we were able to work on the grandstands and the concession stands and have our big race at the end of the year."
Zacharias is looking to do even more this year, with a schedule release that could come as early as Friday. The new calendar features 16 racing events starting with The Icebreaker on Feb. 5-6.
"It was a staple at Myrtle Beach Speedway we started five or six years ago and it really took off," he said. "So it would be kind of crazy to try to fix something that isn't broken, so we'll have that and then our season will officially kick off on Feb. 27."
There will likely be a couple of special events added as the season progresses, but another staple of Myrtle Beach that Zacharias is bringing with him is the Southern Showdown – formally known as the Myrtle Beach Nationals which features a big car and truck show.
An outdoor monster truck show is also being planned along with a possible drift racing event.
Zacharias also said that with two NASCAR race weekends planned for Darlington, Florence Motor Speedway and Dillon Motor Speedway will be alternating local races during those events.
"I've worked with (DMS owner) Ron Barfield for years, and we've agreed this year for Florence to host during the May event and then Ron will host during the September race," he said. "Going forward, we'll probably just rotate those.
"It would be crazy for one of us to try to take both of them and we just want to make we can help each other out."