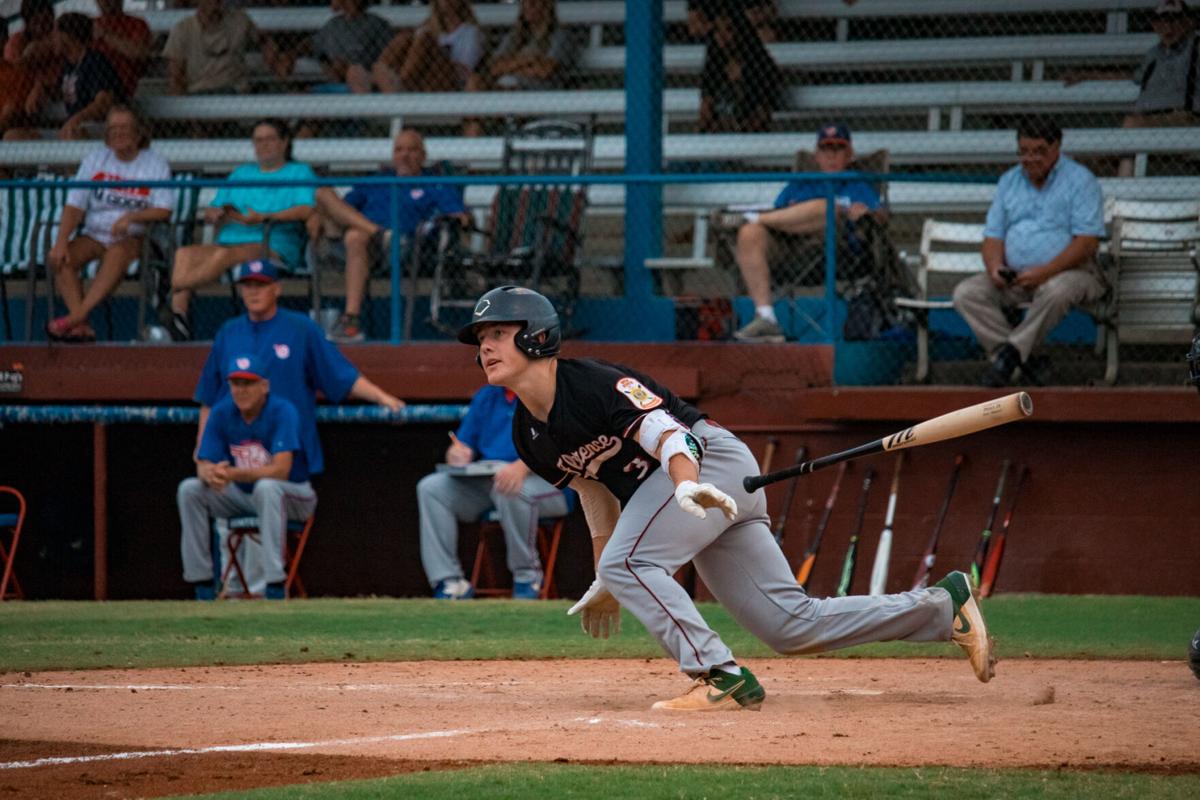 FLORENCE, S.C. — Monday's 3-2 loss to Sumter ended up stinging Florence Post 1 in more ways than one.
Starting outfielder and pitcher George Derrick Floyd was hit by a fastball up high and wound up requiring surgery on his jaw, coach Derick Urquhart said.
"It was just a fastball that went up and in on him and he didn't have time to get out the way," Urquhart said. "He'll be out for the rest of our season, but had a successful surgery (Thursday) morning and is resting at home now. My understanding is he'll be ready for West Florence football and West Florence baseball.
"But we'll certainly miss him. He was a key component to our pitching staff and our offense. We'll miss him and we're thinking about him."
Floyd plays on both sides of the ball for the Knights on the gridiron and is a two-way starter for the baseball team as well. Urquhart said Floyd should be recovered in time for the high school sports season in about 2-4 weeks.
"George was batting right around .300 for us as well as being one of our top three pitchers in our starting rotation," Urquhart said. "So we lost a pitcher and a hitter with one blow, so that was a double whammy against us.
"You don't ever want that to happen with any player, but when you lose a talented two-way player like George Derrick, it's tough."
Finding replacements for him in the lineup and the rotation will be difficult as Post 1 prepares for postseason play. Saturday's contest against Richland was called off, meaning Florence will have nearly a week between games when it finally faces Camden in the first round of the S.C. American League state playoffs beginning Monday at 7:30 p.m.
"You get dealt some adversity and now our team will need to respond and play well on his behalf," Urquhart said.
Anthony Hopkins and Robbie Jordan will likely be two of the starting arms Post 1 sends out there, but the rest of the rotation will be worked out this weekend — along with who will replace Floyd in the outfield, Urquhart added.
"Some of our bullpen guys have been having some success this year, so do we want to try to start a bullpen guy?" he said. "…Offensively, we put Korique (Rainey) out there a couple of times and he's played some outfield for us over the years.
"Ideally, we want him at shortstop. But Nik Mezzanotte can play the outfield along with a few other guys. So we've got options, but we've got to figure out who's going to give us the best opportunity to win."