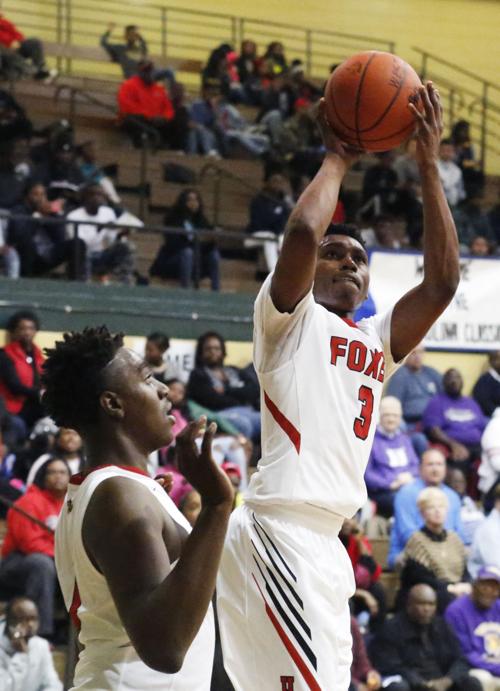 FLORENCE, S.C. – Hartsville has had a challenging pre-region schedule.
With that in mind, coach Yusuf English's Red Foxes hope to use the Pepsi Carolina Classic as a strong springboard into 2018.
Today's 68-55 win against South Florence was a start.
"They're resilient," said English, whose team is 7-4. "I think after what we've been through – we've played Sumter twice and West Florence twice, as well as a great Nations Ford team – they're able to keep their heads about them. We don't panic. They have a lot of confidence."
On Thursday, Hartsville plays Marion in the tournament's first main-bracket semifinal at 5:45 p.m. Before that, however, Hemingway plays South Florence at 2:15 in the Consolation Bracket 1 semifinals.
During today's game, the Red Foxes outscored the Bruins 38-24 during the second half. Kyron Gray led Hartsville with 24 points, followed by Jontavius Blakney with 18 and Trae Hannibal with 10.
South Florence was led by Brian Sparks' 17 points.
Rainey 6, Ford 5, Brian Sparks 17, Washington 2, Justice Jackson 16, Weatherford 3, Timmons 2, Mason 4.