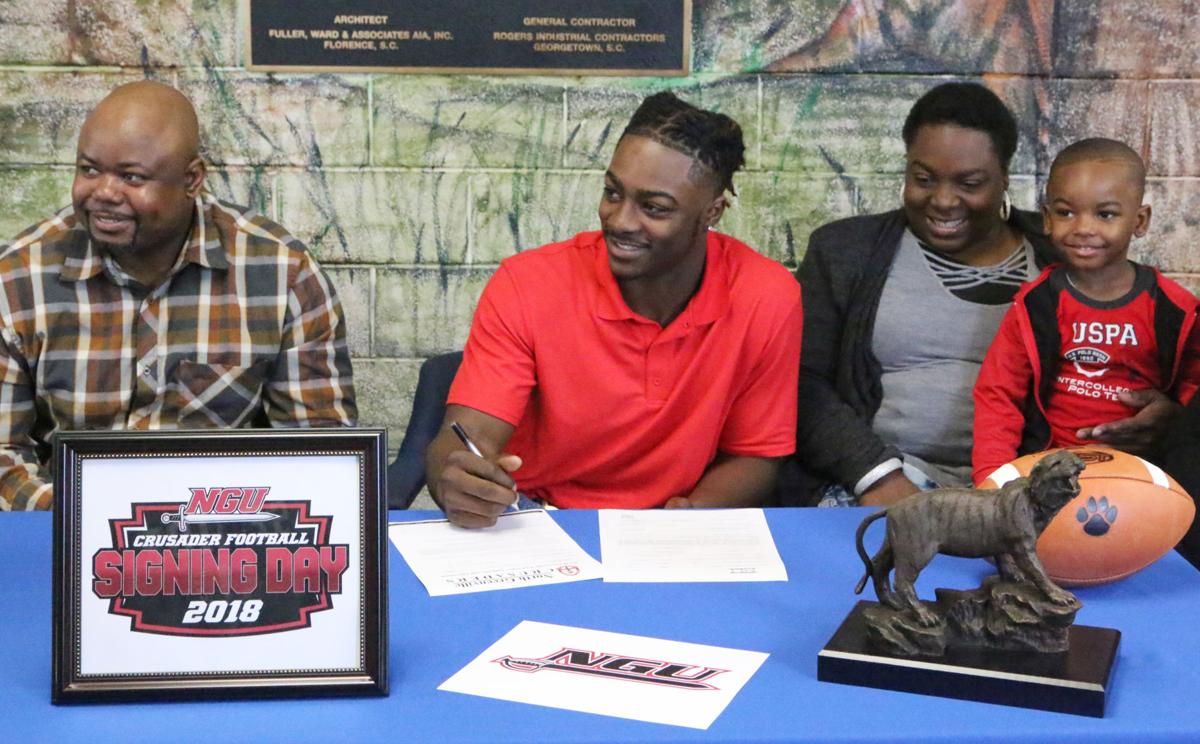 HEMINGWAY, S.C. – Hemingway High School senior Micah Bryant signed a national letter of intent Wednesday morning to play football at North Greenville.
"It means a lot because it means I got a second chance to play football," Bryant said. "It's helping me get to where I want to be."
His goal is to one day play in the NFL.
Bryant, who played as a linebacker and running back on Hemingway's team, made a total of 152.5 tackles last season, four forced fumbles and four defensive touchdowns. He had 57 carries, rushing for 681 yards with nine touchdowns.
Bryant, a North-South All-Star pick, was also all-region and all-state. he even was the Class A lower-state lineman of the year.
Hemingway coach Greg Lawson said he is very proud of Bryant.
"We wanted to do this (the signing ceremony) and let him know how proud of him that we are and what he's accomplished because this is a big accomplishment," Lawson said. "Anytime that you go to college and somebody pays for it besides yourself, that's a big deal."