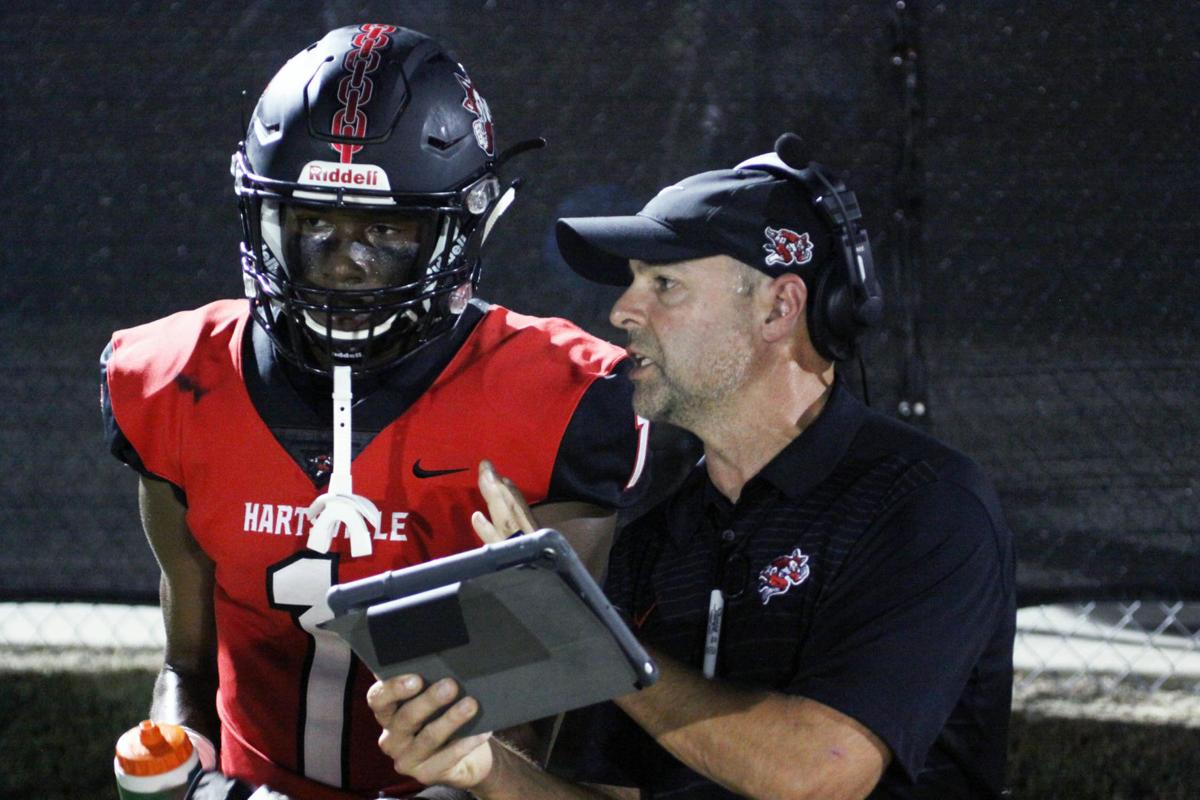 HARTSVILLE, S.C. – The closest thing Jeff Calabrese could compare this past week to is when tropical weather systems wreaked havoc on the high school football schedule a few years back.
"Back when we had a hurricane, I don't think we saw our kids for seven days," the Hartsville High football coach said. "We haven't seen them for 10 days this time, so really this is uncharted territory."
Most of the Red Foxes were supposed to come out of quarantine Tuesday, and practice was scheduled to be an evaluation of where the team was at heading into a 7 p.m. game Saturday matchup at May River.
"Really I've got to assess our team," Calabrese said. "We don't know what shape we're in, and there are a lot of questions about Hartsville right now. So really it's about getting them in today and evaluating.
"We certainly have a game plan and we're planning for the game, but at the moment we're just excited about getting back on the field."
The Red Foxes are looking to rebound from a somewhat disappointing 4-3 campaign a year ago that was upended by the COVID-19 pandemic in terms of scheduling. Hartsville played mostly region foes that season, with all three losses coming against playoff teams (West Florence, Myrtle Beach and North Myrtle Beach).
The Red Foxes return four starters on both sides of the ball but are without several big contributors from last season – including the Morning News Player of the Year, D.P. Pendergrass.
New quarterback McKendrie Douglass will have some weapons, however, in running backs J'Shawn Anderson and Carmello McDaniel and receivers Roddi Morris and Jonathan Flemister.
Hartsville also returns some key cogs on the offensive line.
The defense, which is young in spots, will be tested by May River (1-0). Quarterback Garvin Douglas led the Sharks to a 34-33 victory over Orangeburg-Wilkinson in the season opener last week. He rushed for three touchdowns and threw for another.
May River has been to the playoffs each of the past three seasons.
"We have to get our kids conditioned without overdoing it," Calabrese said of his team's preparation. "We have to get them game ready. But we're still faced with a lot of questions and a lot of unknowns at this point. ...
"We're basically all doing the best that we can with the things that we can control."