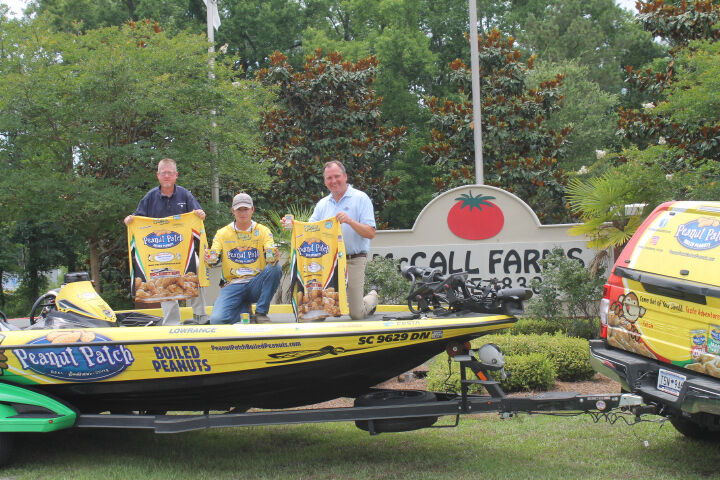 FLORENCE, S.C. – Cole Drummond knows there is more than one way to catch a fish. He simply must discover them.
That's the Florence native's goal as the Bassmaster Eastern Open Series takes a break until September.
"It ain't been going too good this year, but I'm trying to make the best of it," said Drummond, who added his best finish of this season, so far, was 40th on a Tennessee lake. "It's definitely an experience, a road to a lifestyle. It's a dream you can't stop chasing."
Drummond, who began fishing competitively as a sophomore at South Florence High School, remains enthused about his future.
He has past experiences to rely on. In one of his final tournaments of 2020, at an Alabama lake, he made the most of his final day. So much so, after reeling in five fish for 12 pounds, six ounces on Day 1, he bettered that the next day with 13-6. Drummond missed the cut for the top 12 by nine ounces, but he still earned $2,988 by placing 15th.
This year so far, Drummond estimates his biggest fish was five or six pounds. And, his biggest five-fish haul was estimated at 14 or 15 pounds.
When Drummond starts back, he'll focus his efforts even more on a key component of the tour: Preparation.
"Definitely, research is a key part of it," Drummond said. "I'm going to do as much studying as I can before every tournament and try to go into it with a positive mindset and hope for the best."
Preparation is one key. But another is adapting and possessing the skillset and knowledge about what to do if conditions differ than what was prepared for.
"It can be kind of hard to come up with, but once you're out there, you can start clicking if you learn to switch it up," Drummond said. "Even if you say, 'I've gotta do this; I've gotta do that,' if the bites are not there, you're got to try something different.
"There's always something that the fish are going to bit on, no matter what time of day, or day, it is," he added.
Drummond is already combing the Internet for answers.
"You've got to go figure it out, whether it's a cool front in the area, or a heavy rain, you've got to have that backup plan, no matter what," Drummond said.