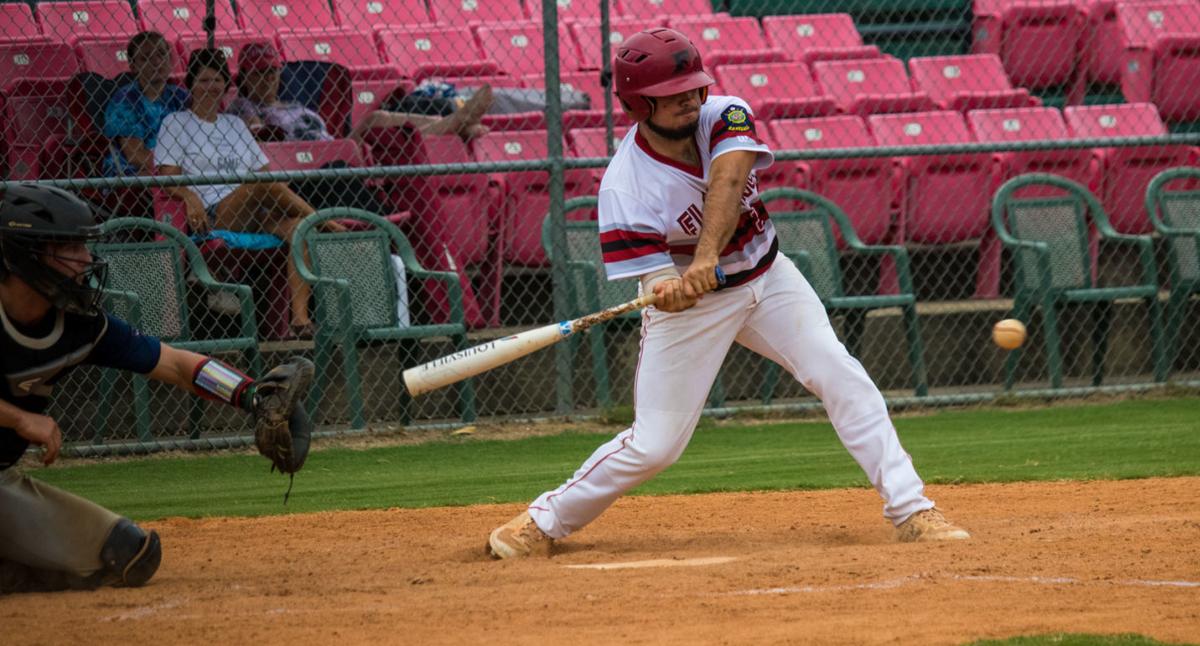 FLORENCE, S.C. — Florence coach Derick Urquhart would like to see his team get some more at-bats early in the season — and his pitchers get some more innings.
One problem has been the weather, as two games were either canceled or suspended because of storms.
The other problem isn't really a problem, but Post 1's offense has been clicking so well through the first four games that Urquhart's team has only played past the sixth inning once.
"We just put the ball in play pretty much," shortstop Korique Rainey said of the team's early success with the bats. "We hit a lot in the cages and get extra work in and everything. It's just kind of 'See ball, hit ball,' most games. ...
"We're not focusing on the rain or anything. We're just coming out ready to play."
And ready to put up to some runs. Florence is averaging 11.5 runs per game so far and has scored at least 11 runs in every game. Post 1 was also up 2-0 against Sumter on Friday before the game was suspended in the second inning.
"For me, it's just staying focused in the batter's box, watch the pitcher when he warms up and learn what you need to do to hit the ball and run," center fielder D.P. Pendergrass said. "It's a new offense this year, but it's still kind of the same offense in terms of us going out and working hard and trying to get better every day."
Pendergrass and Rainey had big games in the home opener against Lancaster with three RBI apiece. Rainey had another big day Saturday against Rock Hill with three more runs driven in and a home run in the first game.
Pendergrass was also a force on the basepaths, reaching base six times and scoring six runs combined in the doubleheader sweep.
But they aren't the only ones filling up the stat sheet. Post 1 has gotten numerous contributions from up and down its lineup so far, which is one of the reasons why the team is still undefeated.
George Derrick Floyd drove in two runs in the season opener at Lancaster and Noah Carter drove in five runs in the doubleheader Saturday. Kody Hanna also came through with a big game in the season opener against Lancaster with three RBI and followed that with four more against Rock Hill in the second game Saturday.
Noah Skeen, McIver Wallace, Nik Mezzonatte and Caleb Oakley were also some of the key table-setters during Florence's opening week.
"We're swinging bats really well, and it's really fun having everybody come together this fast," Hanna said. "It doesn't really matter who's in the lineup, because we've got so many good hitters that anybody can come through. It's just whoever is hitting than day can come in with the runs.
"Just like (Saturday). We had a home run and two doubles in a row, so hitting is contagious sometimes."
Get in the game with our Prep Sports Newsletter
Sent weekly directly to your inbox!