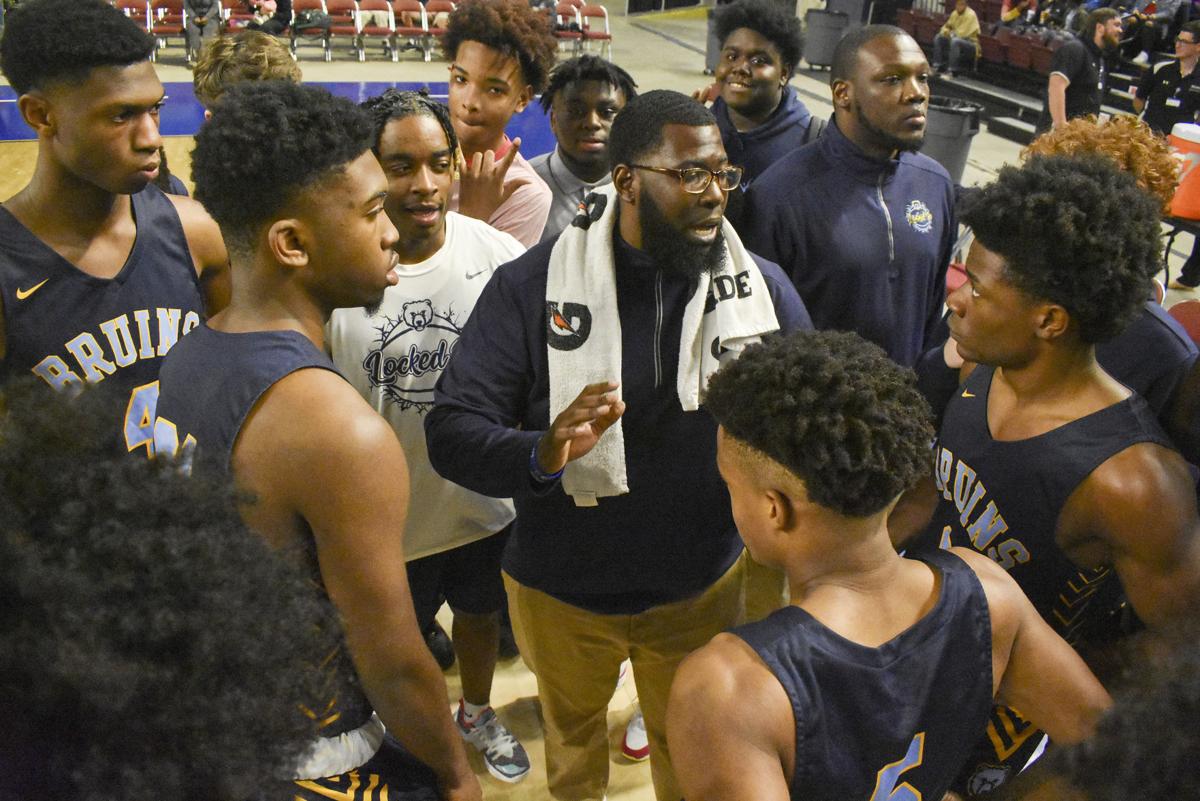 FLORENCE, S.C. – All of Region 6-4A's teams will be in some sort of action Monday.
After Florence One Schools (Wilson, West Florence, South Florence) announced they would start practice Monday and resume games Feb. 1, Darlington County School District's teams (Darlington, Hartsville) announced Thursday they would follow suit along the same schedule.
The region's two other schools, Myrtle Beach and North Myrtle Beach, resumed games this week.
No DCSD coach was made available for interviews for this story.
But South Florence boys' basketball coach Christian Savage expressed his excitement for this season resuming for the first time since December.
"I'm excited for the kids," Savage said. "I'm just glad the kids will get an opportunity to play. That's what it's all about, so I'm just happy those seniors and juniors and everybody will get to play."
When F1S and DCSD teams resume games Feb. 1, each team hopes to play three games, but they won't count toward region standings. That's because the pairings for the region tournament (Feb. 12-13, 15) were determined by blind draw. The boys' top seed is West Florence, and the girls' is North Myrtle Beach, and both get a first-round bye and host their second-round games. In each tournament game, the higher-seeded team will host that game.
The third-place team from each tourney will be put up for consideration as an at-large team for the state tournament, which begins Feb. 20.
"It's going to be a very wide-open tournament. But at the same time, it's going to be tough with the beach schools having already practiced and played," said Savage, whose team hosts a first-round tournament game against Myrtle Beach on Feb. 12. "So, it's going to be very tough. It's a very unique situation. But this tournament is fair because it gives everyone a chance to make the playoffs. You've just gotta be great for one night."
When practice resumes, there obviously is little time to prepare before the region tournament begins.
What does a coach focus on during this short period of practice time?
"I've actually been thinking about that for the past couple of days," Savage said. "I think the biggest thing is conditioning, getting in shape. We've gotta run, but we've got to have a basketball in our hands while we run. So, we've got to get our wind back up and get up a lot of shots. We probably won't go over plays for the first couple of days.
"We'll just go straight skill development and straight conditioning, getting the guys back into the rhythm and back into the flow, getting their feet back under them," Savage said. "We just want to get them back used to playing basketball."