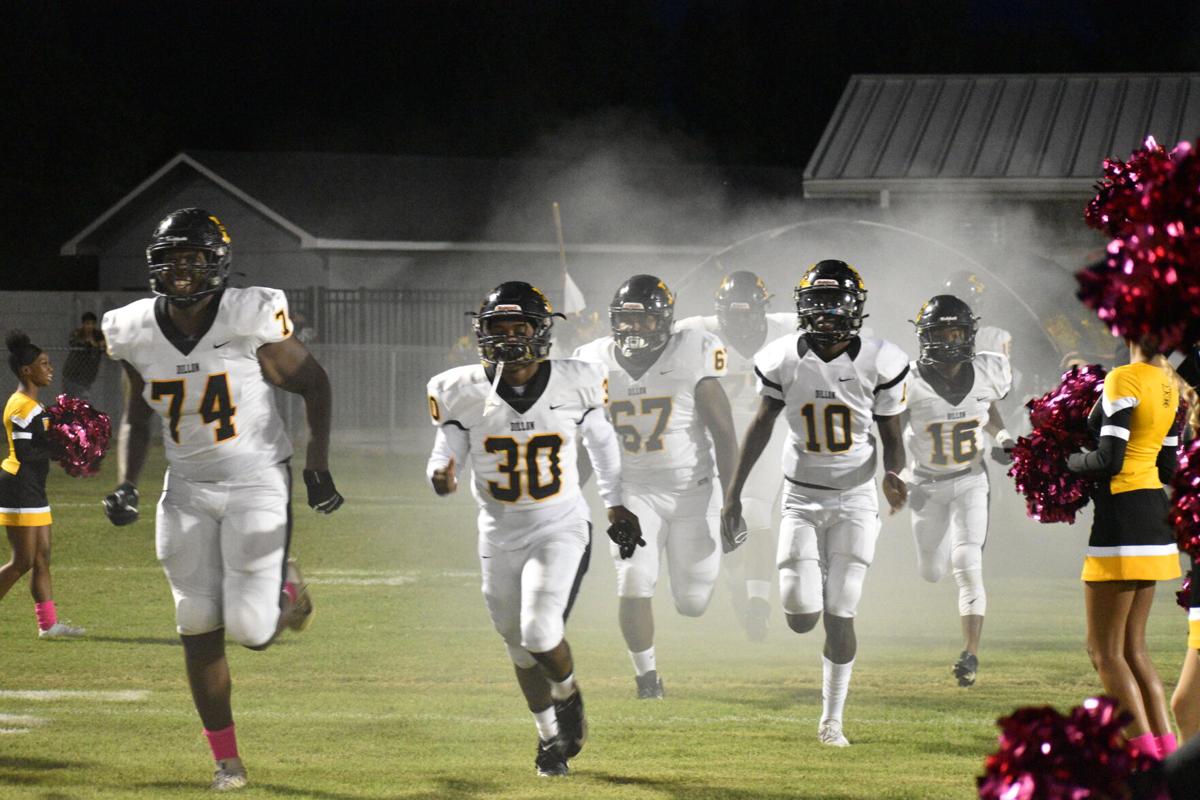 DILLON, S.C. – Kelvin Roller has waited for this. After experiencing five state championships as Dillon's offensive coordinator under the legendary Jackie Hayes, he is in his first year coaching the Wildcats.
And now, Roller has Dillon one win away from yet another state championship game, which would be the program's ninth in 10 years in SCHSL Class 3A or 2A, Division I.
"It's a dream come true," Roller said. "I've had an opportunity and have been fortunate to be in the championship game a lot as offensive coordinator. But this is my first time as head coach, and it's pretty special to be able to have a chance to go back to the state championship game in my first year.
"It certainly hasn't been me alone," he added. "I've got excellent assistant coaches, and this program has really good players who have really come together at the right time. They have done a really good job of improving every week."
If Dillon wants to reach another state final, it must first win Friday's Class 3A, lower-state championship at Camden. The Bulldogs are last year's 3A runners-up.
How the teams match up is not really on Roller's mind. He just knows how well his team is playing after Friday's 35-10 win over Oceanside Collegiate.
"I'll be honest with you, if you're talking about matching up on paper, I don't know if we've matched up with anyone on paper from the first round on," he said. "But the game is not played on paper. Our program is used to winning (eight state championships overall, seven under Hayes). We've got hard-nosed kids. No matter what the paper says, our kids expect to win the game, and they should. We're going in as a confident group and we will respect our opponent. Camden has also got a lot of historical success."
Setting the tone for Dillon (9-0) is running back Nemo Squire, who has rushed for 1,009 yards and 23 touchdowns.
"He's been the leader of our football team. He doesn't always have to carry the football," Roller said of Squire, winner of the South Carolina Football Hall of Fame's Bridge Builder Excellence Award. "He can catch it; he knows how to block. He's an excellent blocker, and we don't have to worry about his assignments. He can execute at a high level each week, even while also playing at outside linebacker when we need him. He's just that much of a tremendous leader on and off the field, and it has rubbed off on a lot of our kids."
Quarterback Jack Grider has also grown as a playmaker under first-year Wildcat quarterback coach, Jacob Shumate.
"Jack has gotten so much better," said Roller, who remains Dillon's offensive coordinator. "He has made big throws when he has had to, and he has improved week in and week out and done an excellent job. Maybe Jack has been underestimated as a passer by opponents, but he has shown he can run and throw. He's a hard-nosed runner that also has a good rapport with the guys he throws to.
"Jack has good chemistry with everybody on the field and off, inside the facility and outside the facility," he added. "Those intangibles matter."
Camden (10-2), meanwhile, thrives on running the ball while directed by quarterback Cauthen Best (520 yards passing) and five running backs with more than 200 yards rushing – Grayson White accounting for the most with 529 on the ground.
But that doesn't faze Roller.
"What has impressed me is how hard our kids have been playing against our opponents in the past several weeks," Roller said. "They've given even more intensity and effort each Friday night, and it's been very pleasing to see that. It's almost shocking how hard they've played and the drive this team has.