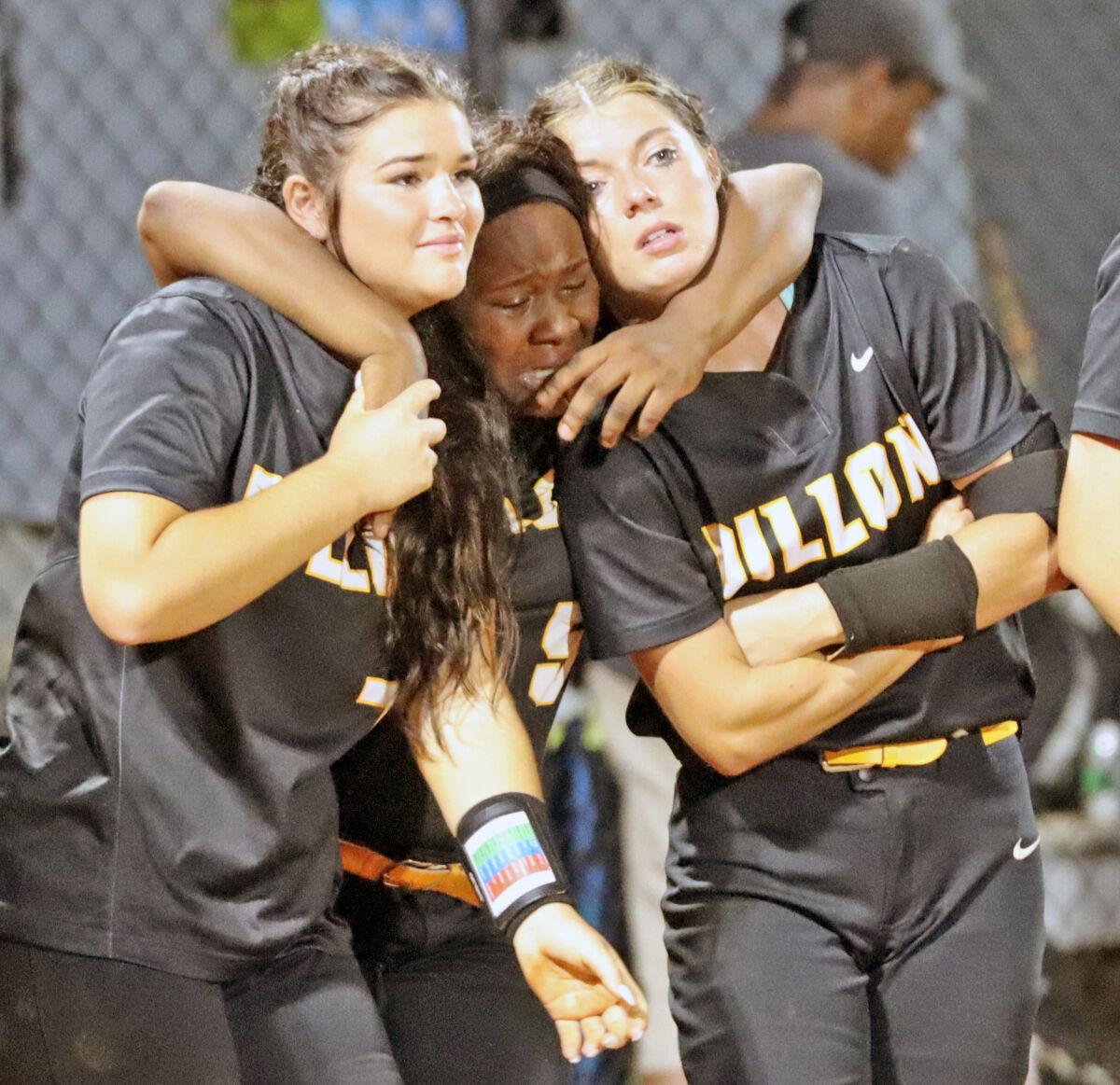 CHAPIN, S.C. — Dillon couldn't cash in on its first big scoring opportunity. Seneca did.
After Dillon left the bases loaded in the first inning of Saturday's deciding game of the SCHSL Class 3A state softball finals, Seneca delivered a three-run fourth.
The Bobcats then made that stand for a 3-1 win Saturday night at Chapin High School.
Coach Stevie Grice's Dillon squad ends the season with a 25-10 record. That includes region, district and lower-state championships.
After the Wildcats retired nine of Seneca's first 11 batters, that pivotal bottom of the fourth changed everything. With one out, winning pitcher Ashlyn Brown singled to right, and Dillon miscommunication in shallow center allowed a single to Campbell Crenshaw. After the Wildcats made an error on the attempt to convert a fielder's choice at third, that loaded the bases for Seneca.
Wildcats pitcher Paige Sherman struck out the next batter for the inning's second out. But then, Seneca surged ahead on Lexie Ransom's two-run double. Bobcat teammate Salihah Ragwar-Hayes followed with an RBI single to give her team its 3-0 lead.
Dillon's lone run was scored in the top of the fifth on Abby Bristow's RBI single. She finished the game 2 for 4 at the plate, as did teammate Qy Wilson.
The Wildcats tried to make one final charge in the top of the seventh.
"I told them the game's never over," Stevie Grice said. "We've fought back all year long, that's been our motto. We've come back and won so many ballgames. The game's not over until the final out. There's no quit in these girls. None."
Wilson drew a walk and Bristow singled. But then, with two outs and runners at first and third, Brown struck out Dillon's Logan Grice to end the game, and the Wildcats' season.
Grice simply looks to that first inning, on what could have been. After Cierra Grice walked to lead off the game, Wilson singled. Then, with two outs, Lexie Rogers walked to load the bases. But the next batter, Ny Wilson, struck out.
"That would have been a whole different ball game if we had scored there," Grice said. "We needed to scratch a couple of runs across there. But, we just weren't able to do it. It would have been a big difference if we had."
WP — Brown (7 IP, 6 H, 1 R, 1 ER, 7 K, 3 BB). LP — Sherman (6 IP, 6 H, 3 R, 3 ER, 2 K, 0 BB).
LEADING HITTERS — D: Abby Bristow 2-4, RBI; Qy Wilson 2-4. S: Natalie Windham 2-3, 2B; Ransom 1-3, 2B, 2 RBI.