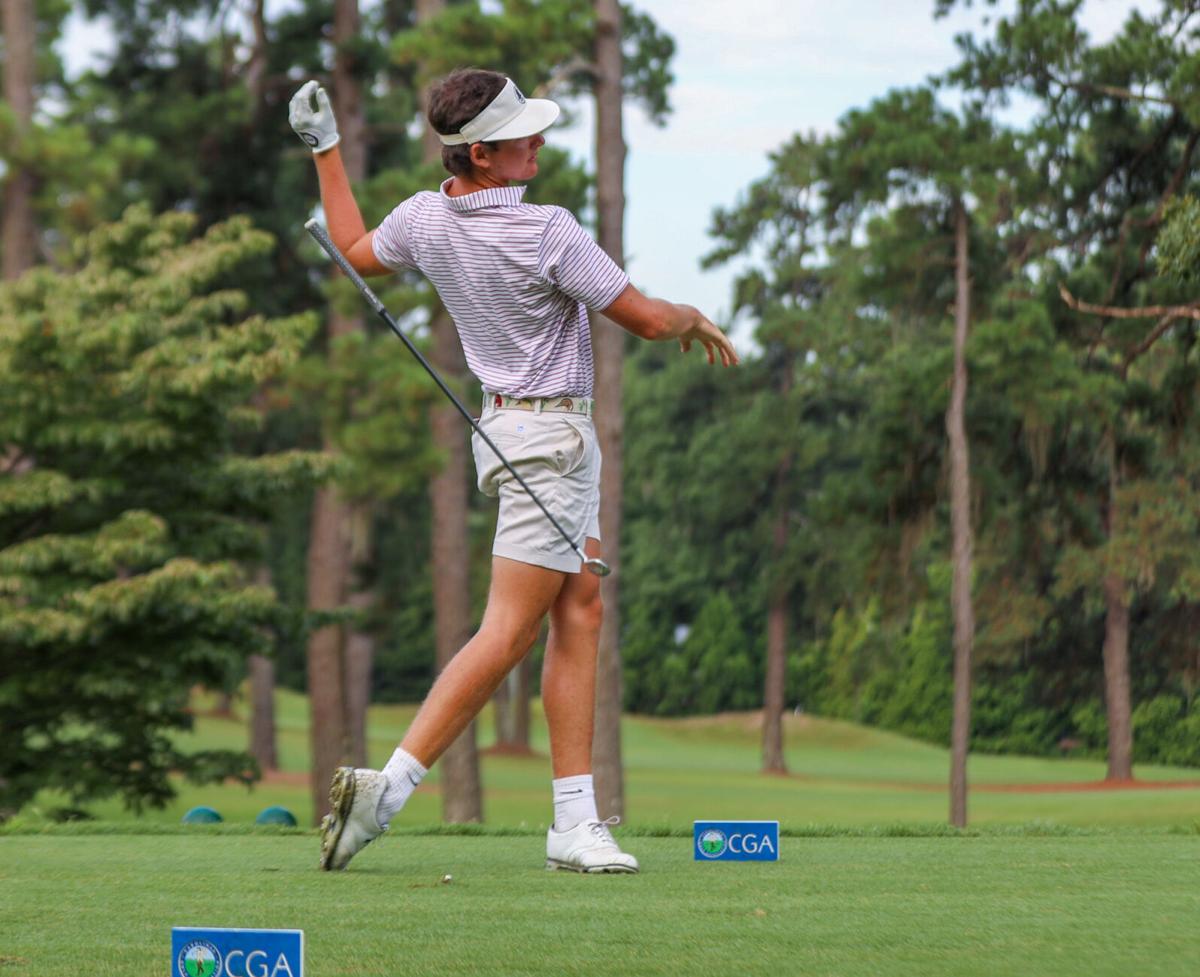 CHARLESTON, S.C. -- After two rounds of the Beth Daniel Junior Azalea, Florence's Gene Zeigler is tied for the lead at 11 under par. He carded a 66 Wednesday after a 65 in Tuesday's first round.
After carding his lone bogey on Wednesday's first hole, Zeigler now shares the lead, joined by Charlie Kennedy (Richmond,Va.) who fired the low round of the day, eight-under par (63). Crediting his ball striking and a hot putter, Kennedy carded eight birdies and 10 pars on his climb up the leaderboard. Rounding out the top-3, Zeigler and Kennedy will share the final pairing with Charlie Barr (Salibury, NC) who posted a second round three-under par (68) to sit just three shots back.
Also carrying a lead into the third and final round is Chloe Holder (Williamston, SC), who remained steady throughout the second day of competition to keep a two shot advantage on the field. Looking for a win this summer after having enduring an 11-month stint off to recover from a back injury, Isabella Rawl (Lexington, SC) fired a three-under par (68) to put herself in the mix to hoist the 2020 BDJA Champions Trophy. Holder and Rawl will be joined by 2018 Beth Daniel Junior Champion Molly Hardwick (Lexington, SC) in the final pairing. Hardwick currently sits in a tie for third place with Chesnee's Sydney Roberts who also carded a three-under par (68).
The Country Club of Charleston's world-famous 6,776-yard layout was founded in 1900. The course has played host to many notable championships including the 2019 U.S. Women's Open, the 2013 U.S. Women's Amateur, each year's Azalea Amateur, and the Beth Daniel Junior Azalea. Special thanks to Allstate – The Zack Kelly Agency and all sponsors, staff, and volunteers at the Country Club of Charleston.