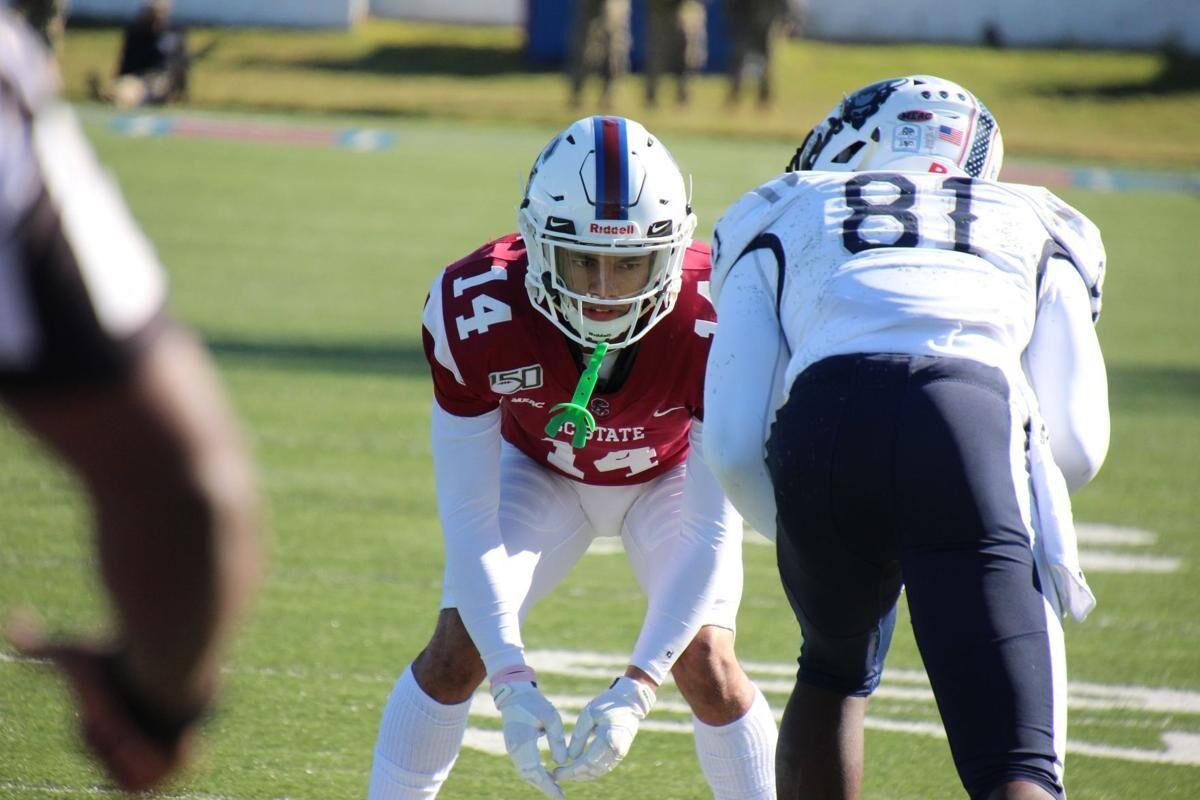 ORANGEBURG, S.C. — Decobie Durant didn't get the six interceptions or consensus All-America honors he wanted during this spring's four-game season as a South Carolina State defensive back
For now, he's happy to settle for four interceptions for the season (three in the first half of the game against Alabama A&M) and first-team HBCU All-America nod by the syndicated radio program Boxtorow.
For now. The former Lamar standout obviously wants more.
"This fall is going to be a breakout season for me," said Durant, who will be a redshirt junior.
His team opens the fall season, coincidentally, against Alabama A&M.
"So they've got to see me for another half. I owe them another half," Durant said.
Durant considers his third interception of the first half against Alabama A&M his favorite.
"It was like a battle for the ball, and I ended up getting the ball. And the referee agreed that I had it," Durant recalled. "I then ran it down the field toward (former S.C. State star and current NFL star, of Lake View) Darius Leonard and I gave him a handshake."
"He was like, 'Keep (going) ... . There's more time on the clock," Durant added.
During a high school game against Timmonsville, which had his cousin, Markee Hamlin, as an assistant, Durant also made three interceptions in a game, and returned one of them for a touchdown.
At Lamar, Durant was a mostly receiver and defensive back during his first three seasons. During his senior season, he helped lead the Silver Foxes to the Class A, Division II state championship at quarterback and defensive back.
After making eight interceptions during his Lamar career, Durant already has 10 at South Carolina State (his team didn't play last fall because of the pandemic).
With two seasons remaining, Durant thinks he has plenty of other goals to achieve. One of them is making an interception Sept. 11 at Clemson.
"I'm very excited to see what I can do this fall, especially after coming off a spring like this," Durant said. "It was a fun four games. But I really wanted to make six interceptions and become a consensus All-American. I've got another chance to do it this fall."