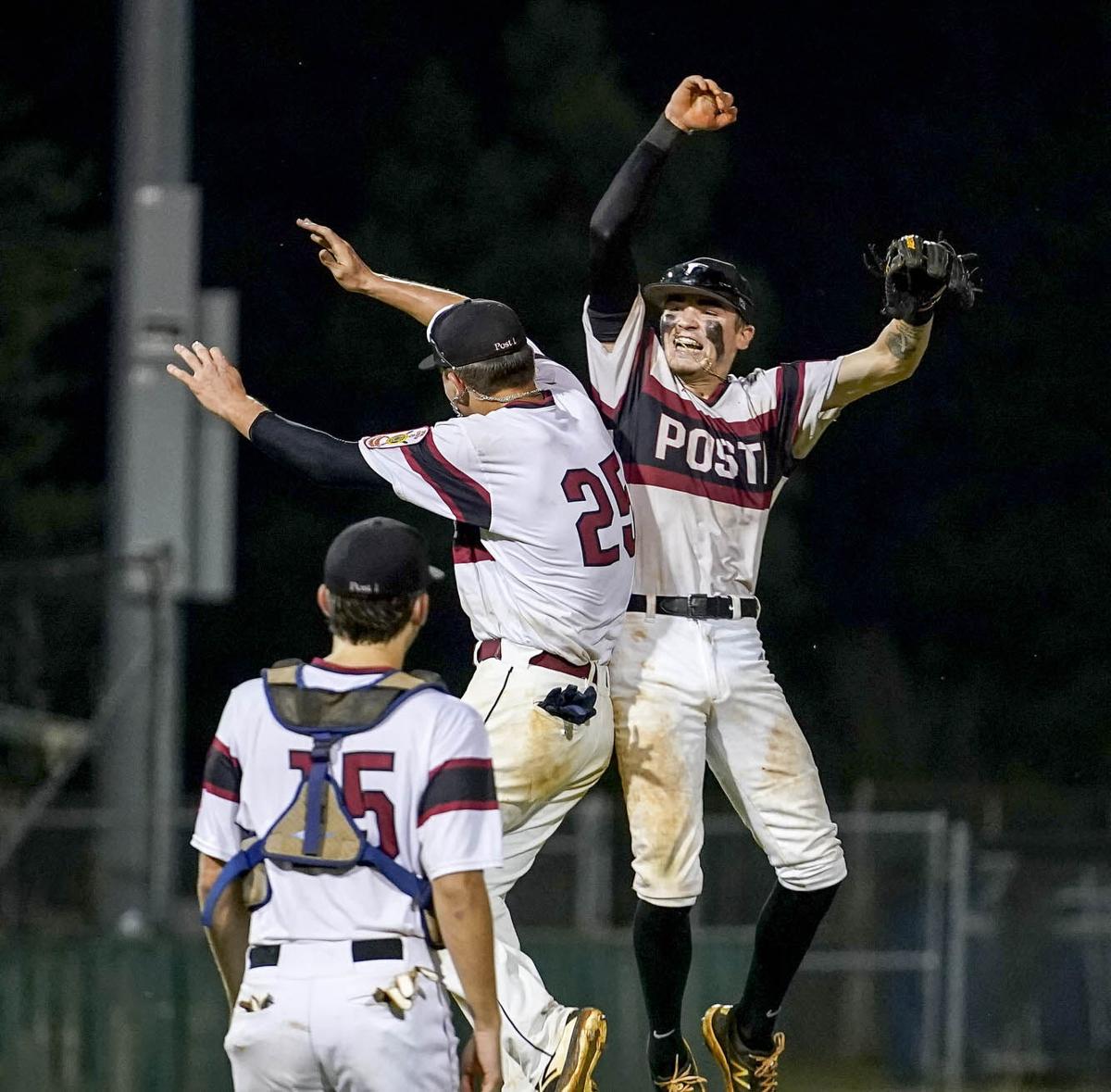 FLORENCE, S.C. − Kody Hanna's three-run homer in the bottom of the fifth lifted Florence Post 1 to Wednesday's 6-5 win over Camden, sending coach Derick Urquhart's team to the American Legion state tourney's next stage in Columbia.
Florence (29-2 overall) is 2-0 in the state tourney's double-elimination bracket and is three wins away from the program's fifth state championship since 2012. At 7 p.m. Friday at Columbia's Segra Park, Florence will play Greer in the next round. Camden, with one loss in the state tourney, also advances to Columbia and will play Friday against an undetermined opponent.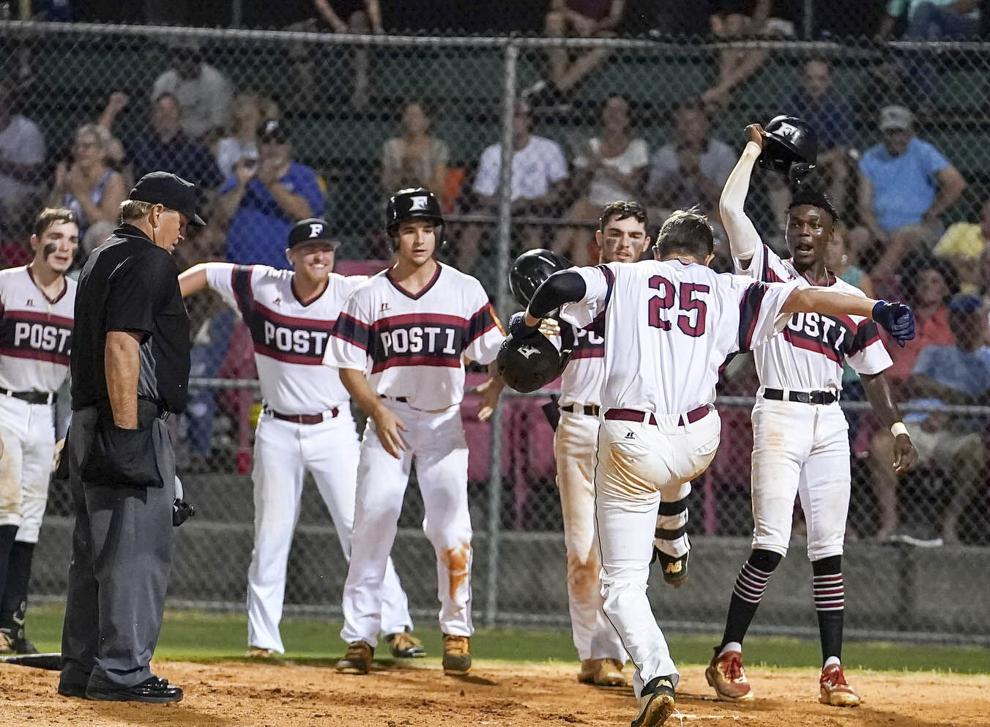 "We didn't play our best game. But we had some big at-bats when it mattered," Urquhart said. "We put ourselves in position where we wanted to be. We at least guaranteed ourselves as one of the Final Four. We're three wins from a championship. At the start of the year, that's what your goal is."
That means Post 1's 52nd season at American Legion Field is a wrap. And, it's fitting that Florence's most exciting win this summer was that field's 2021 finale.
In a game full of momentum swings, Hanna's at the plate was by far the biggest, blasting a shot over the fence in right center. It came at a time when it appeared Camden might come away with the win after rallying from a 3-0 deficit to lead 5-3. Camden scored four in the fourth, and another in the fifth.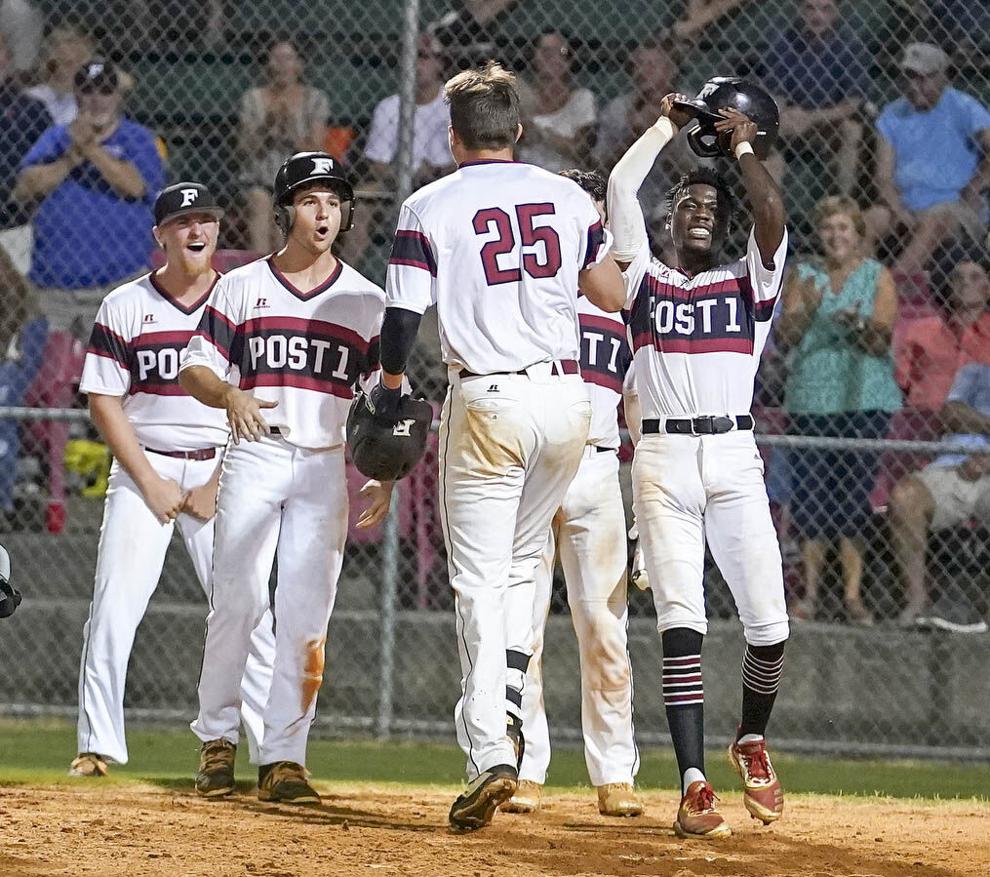 After a Hanna RBI groundout, and two-run homer by teammate Owen Taylor in the first inning, Camden got back into the game. Against Post 1 starting pitcher Aydin Palmer during the fourth, Camden's Eddie Olmeda hit an RBI double. A short time later, back-to-back bloop RBI singles by Jamari Harris and Owen Dabbs tied the game at 3. Then, an RBI double by Jacob Jordan gave Camden its first lead.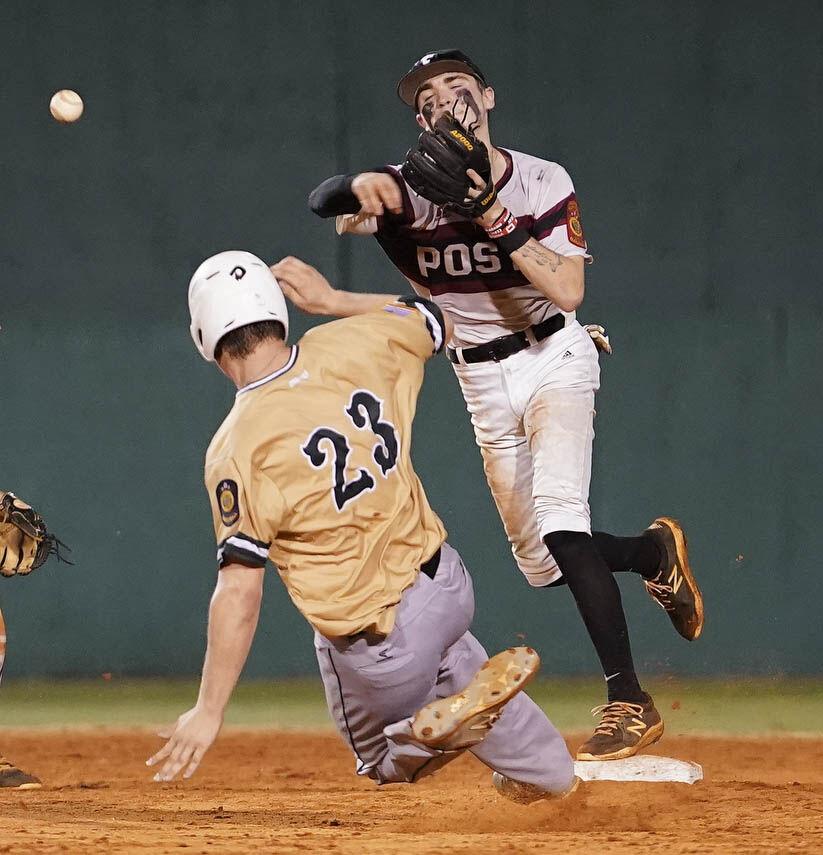 In the fifth, after Camden chased Palmer, a wild pitch by reliever Thomas Skipper brought home another run, and Camden led 5-3.
But Florence was near the top of its order when the bottom of the fifth started, and Post 1 took advantage. After No. 9 hitter, Caleb Rogers, reached on an error to start the inning, D.P. Pendergrass reached on a bunt single. After Ashani McFarland popped out to first, Hanna then put Florence out front for good with his three-run blast.
"I knew we needed some runs and we had runners at first and second with one out, and I came up, and the pitch was in the zone, and I just drove it," Hanna said.
Hanna knew it was a home run as soon as the ball left his bat. So did Urquhart.
"That was a huge, huge hit by Kody," Urquhart said. "It was one of those goose-bump type moments. You want your power hitter to come up and hit in that spot, and that's the farthest ball he had hit this year, and it came at the right time."
Skipper settled down after that wild pitch in the fifth and earned the win on the mound. He struck out four batters in three innings of work.
But not before Florence escaped Camden's seventh-inning threat. With runners at first and third and one out, Will Morris hit the ball to Rogers at shortstop, who flipped the ball to Taylor at second. Although Taylor's throw to first was low, Hanna scooped the ball and held on to it before the runner reached, and the game was over.
"This is one of the best, if not the best, defenses in my coaching career," Urquhart said. "I knew with Caleb at short, and Owen at second, that combo has been outstanding. And with a guy like Kody, at 6-foot-4 and who can pick it like he does, when I saw the throw to him was in the dirt, I was like, 'I hope Kody picks it; that's a tough play.' But Caleb made the good play on the short hop and made the quick turn, and that was just huge for us."