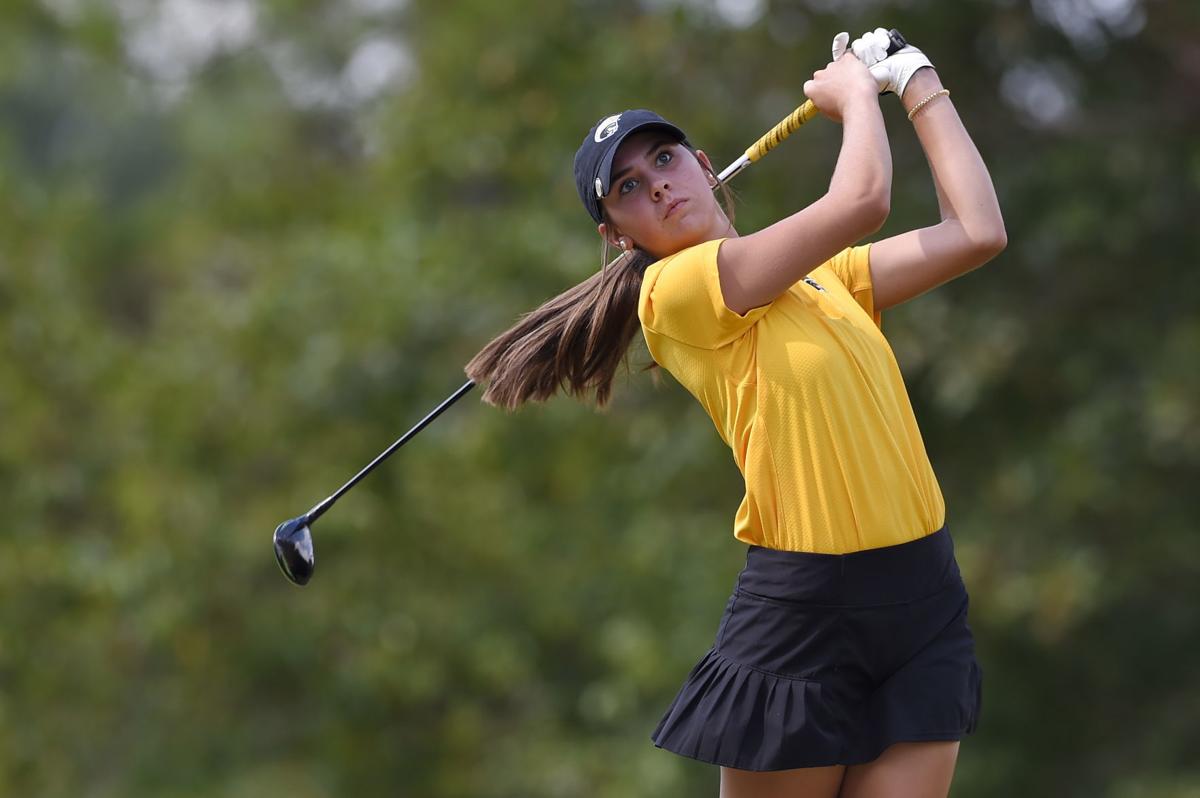 HARTSVILLE, S.C. — Just as the weather began to warm up, Emma Charles seemingly did the same as she found her A-game on the golf course.
But the former Hartsville High School 4A state champ is banking on not too much time passing before she can hopefully pick it back up again.
In what was arguably the toughest NCAA Division II field of the year, Charles shot a three-day total of 219 at the Peggy Kirk Bell Memorial on March 10 in Windermere, Florida, to help lead Anderson University to a 17th-place finish.
The Trojans freshman climbed 17 spots during the final round to finish in a three-way tie for 17th place individually. Her 2-under-par 70 was a season low and tied for the fifth-best score of the day.
"I really felt like I was starting to break a slump I had been in for a while," Charles said. "I was just really feeling good about my game, because we had been practicing so much and working really hard. When I'm playing well, I get in this mindset where nothing really bothers me and every shot is solid. That's how it was in Florida; I was just looking forward to bringing that into the next week."
The next week never came. The COVID-19 pandemic reached a tipping point during spring break, and the season was unceremoniously over in an instant.
"It was really devastating for the season to end that way," Charles said. "I had a really good feeling about the team overall heading into our next few tournaments and our conference (tournament). Sometimes one or two of us would play well, and then next time it would be another one or two.
"I just had this feeling we were all going to click and start playing really well."
It will be at least another few months before anyone knows if that late-season momentum carries over into the next year, but Charles believes it will.
"If we keep working as hard as we have been, I don't think (the layoff) will affect us that much, and I think we'll come back better than before," she said.
Charles is doing her part by focusing on her short game during the break — the area she said she struggled with during the year despite finishing the season ranked No. 105 by Golfstat.
"My chipping and my putting were not very good when doing our stat sheets off of our tournaments," she said. "I'm more of a swing freak in that I love to hit balls and work around on the range, but this time with the quarantine I've really focused on my chipping and putting to get those stats down for next season.
"I feel like that will definitely help my game improve next season."
Charles is fortunate in that regard, as her practice course sits just outside her window at the Hartsville Country Club. There's also a group that includes former Hartsville High golfers that get together to play and provide some competition.
"It's really weird being home, because I think today (Monday) would have been the second day of our conference tournament," Charles said. "I try to get out there most every day. It's definitely a blessing not having to technically be in the house all day. I've been able to get out and work on some things and hopefully will be able to play even better whenever we're able to get together again."