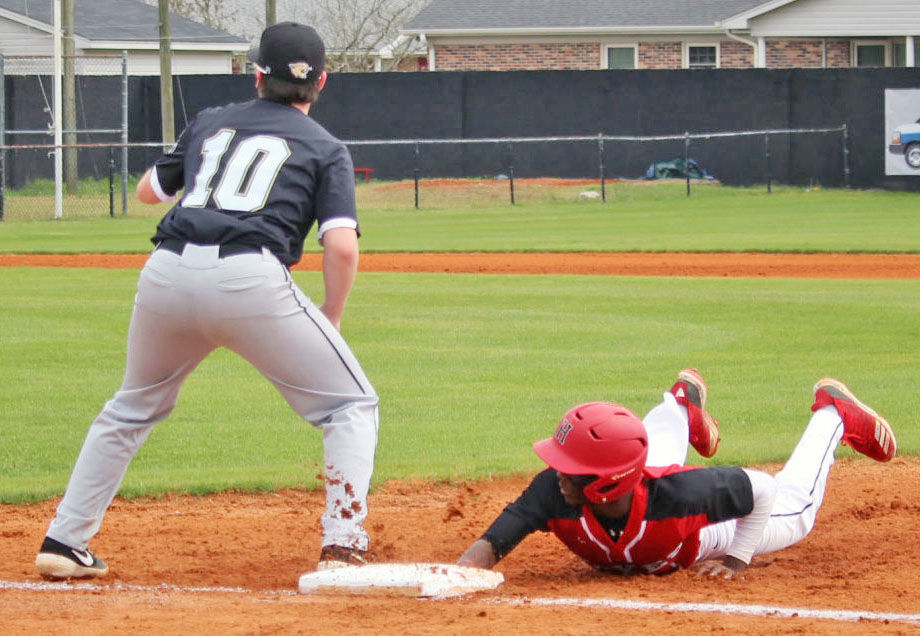 HARTSVILLE, S.C. — Hartsville baseball star D.P. Pendergrass knows the University of South Carolina is where he wants to continue his career.
He also knows where he wants to help take this year's Red Foxes.
"We're just trying to get that ring," said Pendergrass, who will return to his starting spot in center field when the SCHSL's regular season starts Monday.
It's a ring that goes along with being crowned state champions — a feat Hartsville's program has not earned since 2007. The Red Foxes have come close, however, having been state runner-up in Class 3A under coach Tony Gainey in 2014 and '15.
Having played in 4A since 2016, this year's Red Foxes are ranked ninth in the preseason coach's poll.
Pendergrass hopes to play a role in exceeding those expectations. And since the junior's profile has been enhanced by him committing to sign with the Gamecocks when the time comes, he wants to take things as they come.
"We're not worrying about other people's expectations of us," Pendergrass said. "On this year's team, everybody is happy and ready to lift each other up and play the game."
Whether he played for last season's Red Foxes, or even Florence Post 1 during this past summer, Pendergrass sure played his game. For Hartsville last spring, the all-Pee Dee honoree finished the season with a .457 batting average, 20 RBI and 45 stolen bases.
Gainey said he doesn't expect anything different this season, whether Pendergrass is in center field or batting as the leadoff man.
"D.P. is a special kid," Gainey said. "He's the kid that when the ball is hit his way, you know it's an out. He's the kid that when he's at the plate, chances are really good he's making something happen. He's the kid that loves to have fun on the field, loved by his teammates, and is always smiling."
Now that the regular season is here, Pendergrass can be more relaxed.
"(Committing to USC) got a big load off my shoulder, now that I know where I'm going," Pendergrass said. "Now, it's more about playing the game."
And Pendergrass can already notice differences in his performance from last year.
"My hitting is more in tune, and I trust myself stealing bases a lot more," Pendergrass said. "But I still want to get faster as far as running the bases and being in center field. I love being in center field because of the way I can see the field and see how the pitcher throws and where the ball is hit."
Now, Pendergrass wants to grow more into a leader.
"My job in that area is keeping the team in the game and making sure they're focused and ready to go on and off the field," Pendergrass said. "I've got to make sure they're behaving in school and stuff like that. I embrace roles like this."