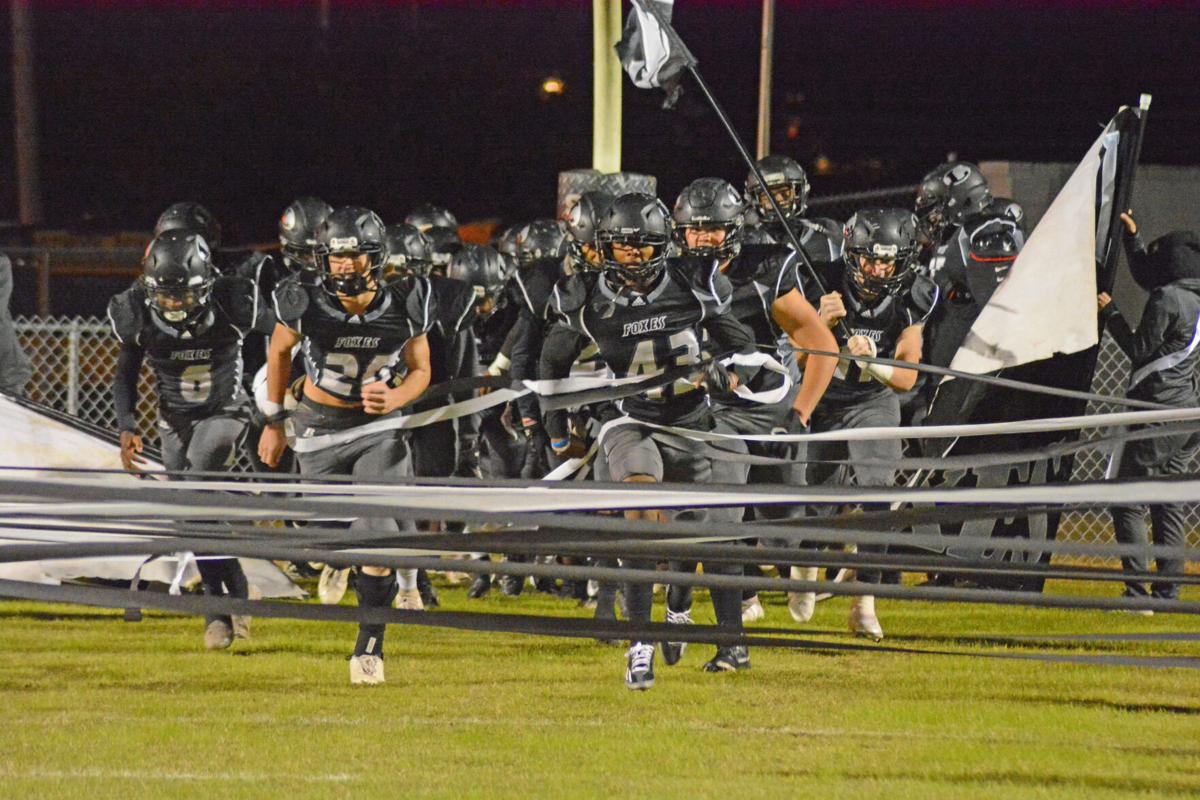 LAMAR, S.C. – Looking at last year's SCHSL Class A upper-state final against eventual state champion, Southside Christian, it's hard for Lamar coach Chad Wilkes not to think, "If we could have done this; if we could have done that."
His Silver Foxes led Southside Christian on the road at halftime of last year's contest before losing 17-6. The Sabres, meanwhile, have not lost since the 2019 upper-state semifinal -- in 2A.
There is nothing Wilkes wants more than for that winning streak to end on the Silver Foxes' home field.
"Everybody is excited," Wilkes said. "There is a lot of excitement and confidence on our team. It's always special to be practicing on Thanksgiving, and playing the next day. Everybody is looking forward to that – especially the seniors who get one more game at home."
And, while Lamar (9-3) will be at home, the Silver Foxes know more what to expect from Southside Christian (12-0).
"I think it's going to be a good matchup; we're not scared of anybody," Wilkes said. "We'll line up and see what happens. We've had a tough road in the playoffs this year, and I think that makes us more battle tested."
Jamiek Dukes leads Lamar this season with 110 tackles, including two sacks, as well as a forced fumble and recovery. Teammate Gabriel McCallister, meanwhile, has 105 tackles, as well as well as a forced fumble and recovery of his own.
And on offense, Patrick Anderson rushed for 219 yards and two touchdowns on 18 carries during last week's 36-13 win over Ridge Spring-Monetta.
But just as Lamar knows what key players Southside Christian has coming back, it's vice versa.
"They'll expect us to be tough, and we'll expect them to be tough," Wilkes said. "We've just got to make sure we execute. Last year, there were a lot of things we didn't execute. And if we had done that, we could have probably won."
That, of course, was on the Sabres' home field in 2020. Now that it's the Silver Foxes' turn to host the upper-state final, Wilkes hopes his team can make those plays when they matter most.
"We have a plan, and we have to execute it and give good effort," Wilkes said.
He also hopes there will be a big crowd to watch.
"We're expecting a big crowd," Wilkes said. "This is a big game. Even people not from Lamar have made so many calls to me since Friday, Saturday and Sunday. There's certainly a buzz around the area and this game.
"We went to their nice stadium last year, where they were comfortable," he added. "Hopefully, we can have a crowd here that makes THEM uncomfortable. It's a big deal to have that home-field advantage."