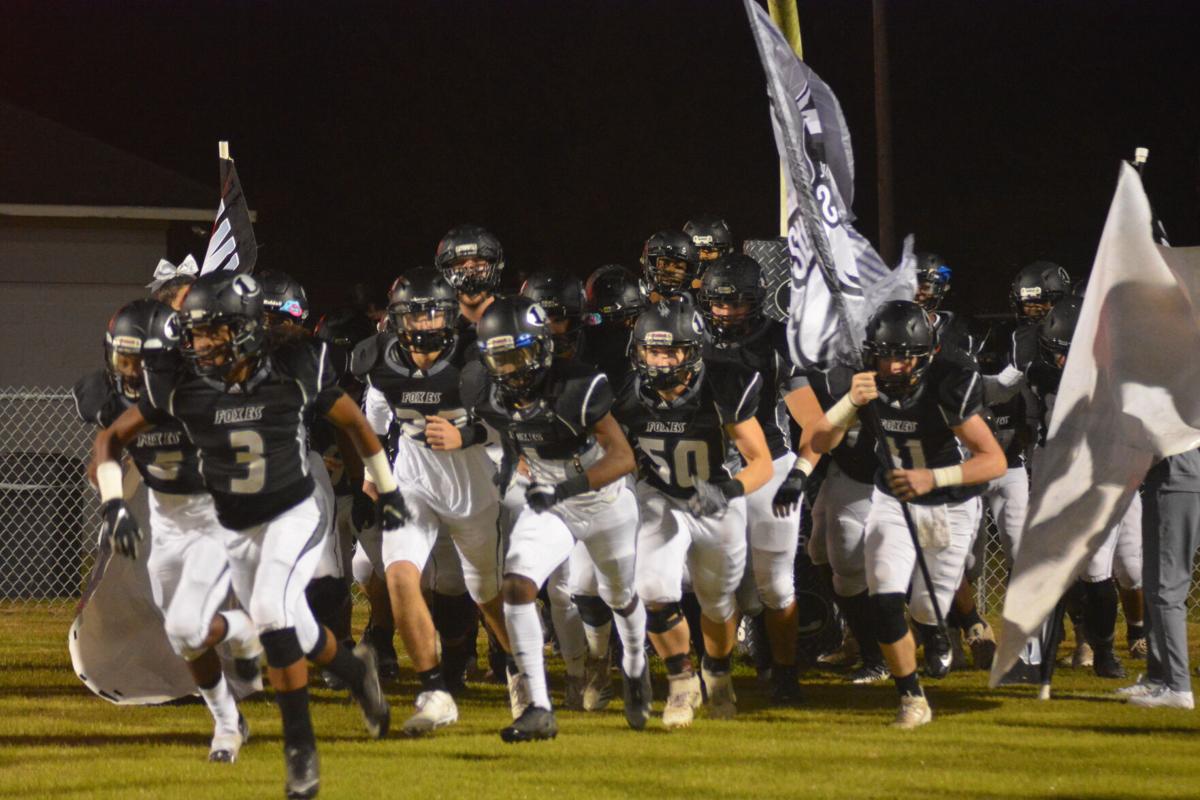 LAMAR, S.C. – Lamar is a program used to practicing on Thanksgiving – an indicator the Silver Foxes have reached a lower- or upper-state final.
Since 2012, Lamar has missed it twice.
After losing to Wagener-Salley last year in the Class A upper-state semifinal, the Silver Foxes atoned for that and are once again one win away from getting the chance to play for their first state championship since 2017.
But Southside Christian stands in the way with hopes of winning its first state championship since 2015 in Class A. After losing last year in the upper-state final in 2A, here the Sabres are again. Even though they have established more of a running game compared to their pass-happy title run five years ago, Silver Fox coach Chad Wilkes said his team will be ready for its 7:30 p.m. Friday matchup on Southside Christian's home field.
"Football has been played for 100 years, and the first thing you've got to do is rush the football and stop the run," Wilkes said. "That's what our defense is focused on. We need to get the kids locked in on playing their assignments and executing what they need to execute and then make the tackle."
In last week's 24-7 victory over Blackville-Hilda, Southside Christian quarterback Ja'Corey Martin rushed for 141 yards and two touchdowns, followed by T.J. Goldsmith with 85 and Charlie Harof with 74. But Southside Christian could have its own share of problems attempting to tackle the Silver Foxes (7-2). Sophomore quarterback Tyler McManus has hit his stride, and he has receivers like Derrick Higgins and T.J. Dolford.
"(Higgins and Dolford) try to take the top off of a defense," Wilkes said. "It's going to be hard to game plan against them. How deep do you have to play your defensive backs to keep them from getting over the top of you? As for defenses that have tried to cover them one-on-one, for anybody that has tried, it hasn't gone well. And that's a credit to those two. They're extremely athletic and fast."
But the Silver Foxes can still run the football effectively with Dolford and Rashad Johnson.
Wilkes, meanwhile, is no stranger to this part of the year. He was a member of two Cheraw state championship teams, and he coached C.E. Murray to the 2016 Class A, lower-state final.
After not getting to coach on this week the previous two years, Wilkes certainly missed it.
"It means a ton," Wilkes said. "I didn't even play in the state championship game with Cheraw when I was in the ninth grade. But as a coach, there's so much more that goes into it. As a player, you play your role on the team, and it's always important. Everybody is important.
"But to accomplish that as a coach would be really special because you actually get to have your hands on the game and impact the kids and develop them," he added. "It's just really cool to be able to be the one who helps write the story for them."
But first there is practice on Thanksgiving.
"In my football career, I've always been practicing on Thanksgiving, whether as a player or as a coach," Wilkes said. "The last couple of years, I wasn't able to do that, and those were pretty depressing Thanksgivings. But I'm excited to be practicing on Thanksgiving again.
"But that doesn't mean anything if we don't go up there and play our best."