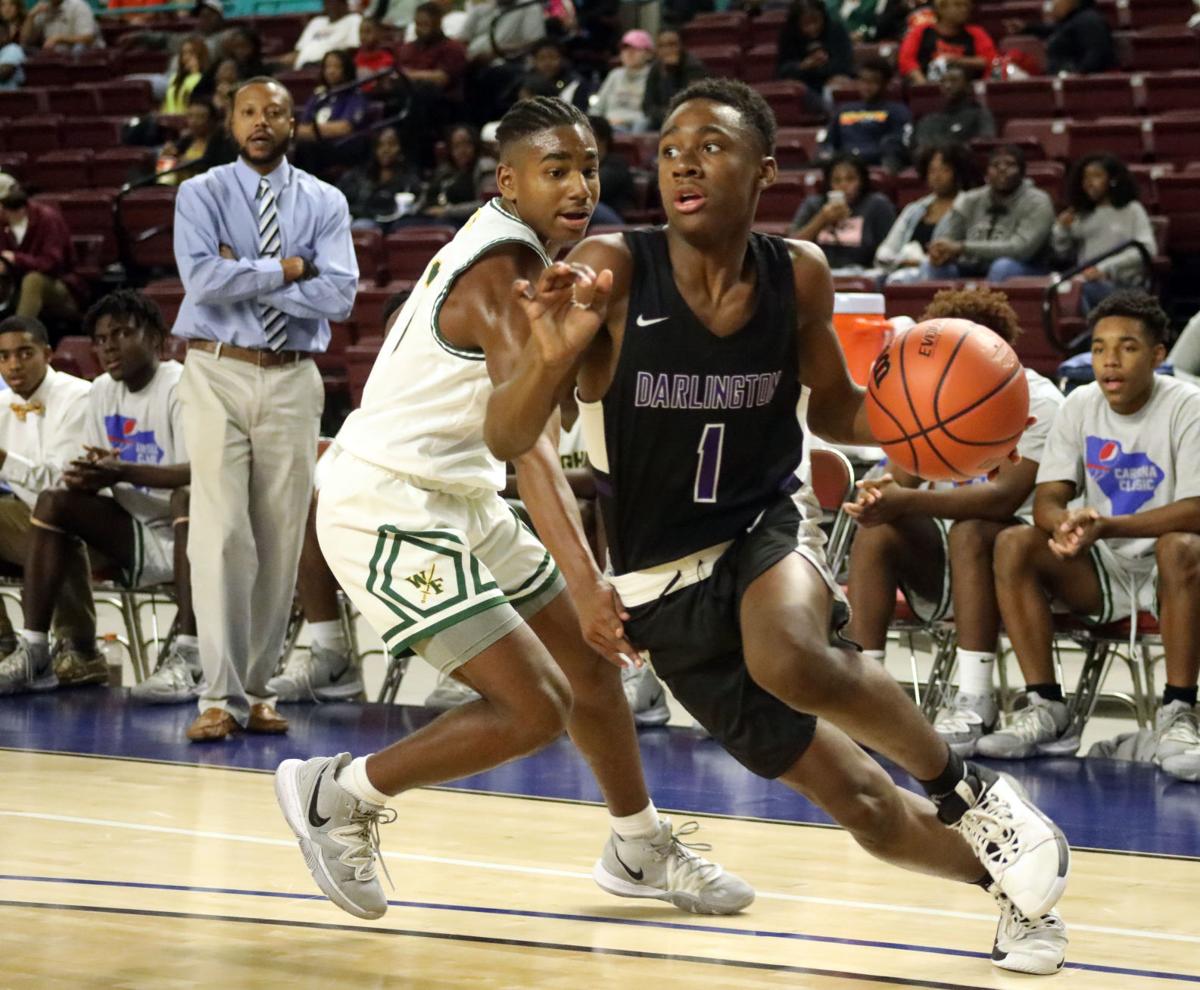 FLORENCE, S.C. – No matter which way Executive Director Neal Zimmerman and the Boys & Girls Clubs of the Pee Dee Area went, they always hit a wall.
Finally, it became apparent that trying to pull off a tournament such as the Pepsi Carolina Classic simply was not safely feasible in the midst of the current worldwide COVID-19 pandemic.
So with that in mind, it was recently decided that the 2020 tournament has been canceled and there will be no classic for the first time in the past 35 years.
"Just trying to pull all of the different pieces together … not only do we worry about the games and the safety of kids, we worry about our fans," Zimmerman said. "… Our board was willing, even with 50% or 25% or no fans, to make this work. But with the state association and local high schools still not entirely knowing what they were doing and what they'd be able to do, our drop-dead date was the week before November started."
By that time, there were still numerous logistical hurdles to clear, including the sanitation and cleaning of not only the basketball court, but the locker rooms, bathrooms and seating areas as well.
"Every time we started going down a road that we thought had possibilities, there was a roadblock there," Zimmerman said. "And it all has to do with the uncertainty surrounding COVID. It's the unknown of the school districts; the unknown of the (S.C. High School League). I think it was two or three weeks ago that in one of the other programs we do with area high schools that they couldn't get their kids together or transport them at that time.
"There were just too many (variables) out there were we couldn't even say we were 90% there and were going to try to make it happen. We couldn't even get to that point."
Another factor was in wanting to make a decision in enough time to let the potential participating teams know so they could make arraignments to go to another tournament or schedule individual games during the holiday break, Zimmerman said.
The Carolina Classic normally hosts eight teams, but the idea of dropping down to just four was floated with the possibility of splitting the games between two sites after it was announced in April that Florence Center would no longer be the host.
But even then the health and safety challenges would be immense, and the overall atmosphere of the tournament would likely be dampened as well, Zimmerman said.
"We wanted this to happen," he said. "… Emotionally it does hurt us not doing the tournament. We really have come to love doing the classic. It's one of the times of the year where we get to see some of our donors and we can sit down and have a conversation with them while the game's going on. Or you see some of our alumni and have interactions with people that grew up in the club and are supporters of the club."
The Carolina Classic is generally the Boys & Girls Club's second-biggest fundraiser of the year, but fortunately not putting on a tournament won't be too detrimental thanks to the majority of sponsors still contributing, Zimmerman said.
"Our board has followed up with our sponsors already, and the vast majority of them have come back in and say they understand COVID and given their normal sponsorship," he said. "It is very heart-warming to see the businesses to continue to do that so that we can keep functioning, because they know it affects kids in the community if they did not."
Concerned about COVID-19?
Sign up now to get the most recent coronavirus headlines and other important local and national news sent to your email inbox daily.