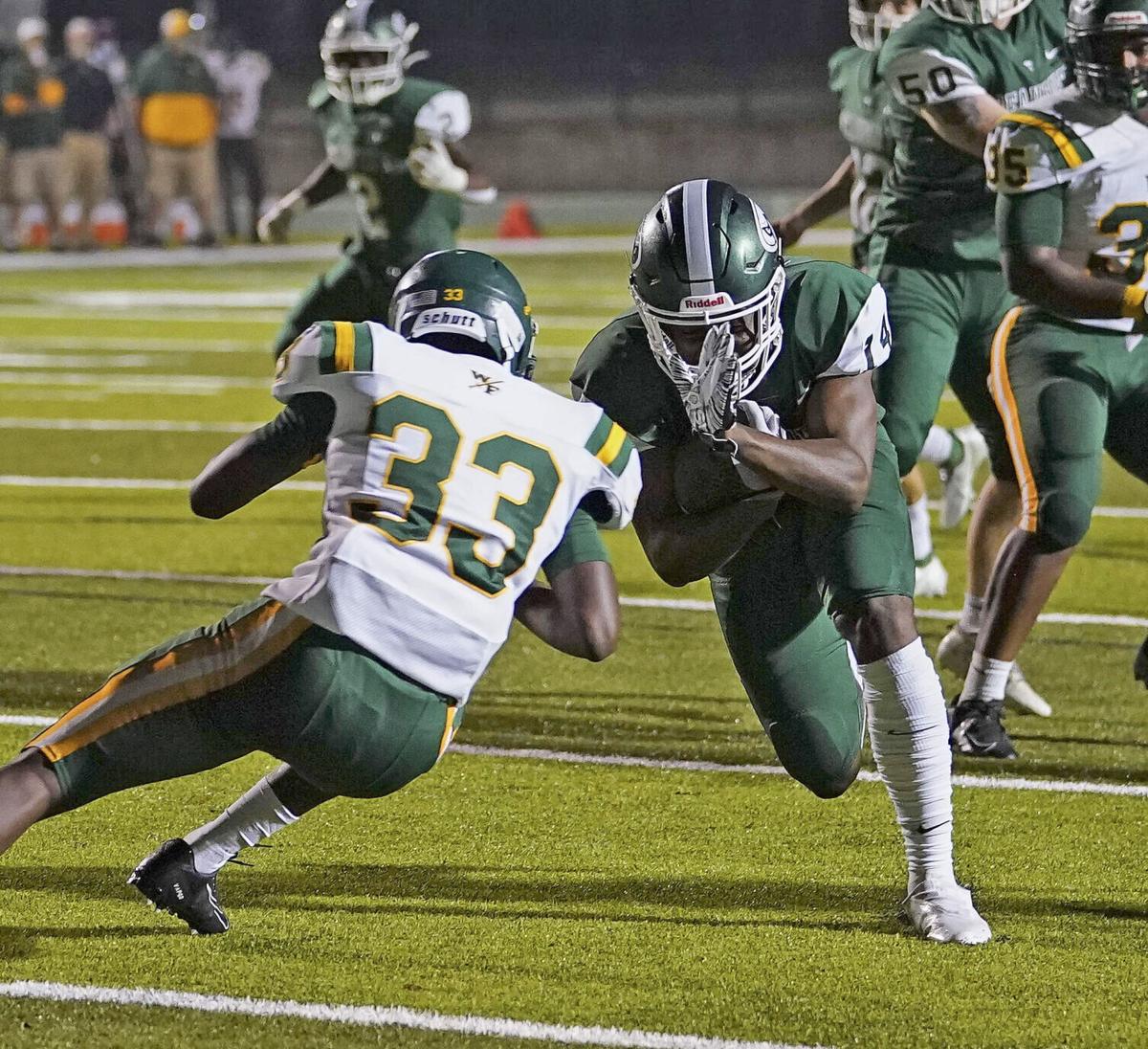 FLORENCE, S.C. – West Florence freshman Kelvin Hunter's goal while attending a recent University of South Carolina minicamp was simple.
That was, after Knights coach Jody Jenerette put him in the right frame of mind.
"He said don't sweat it, just have fun," Hunter said. "If you're having fun, then you should do good."
Hunter did so good that Gamecocks coach Shane Beamer offered him a scholarship.
"I wasn't expecting that at all; I was so excited after he offered me," said Hunter, who is 6 feet and 180 pounds. "All I was wanting to do was do good and show that I could play at a high level."
Because the pandemic prevented West Florence from having a 2020 spring practice, Hunter did not get a chance to impress Knights coaches before the fall. So, Hunter started this past fall on the Knights' JV squad. He played four games on JV before being promoted to varsity and starting at free safety against Darlington, South Florence and the Knights' first-round playoff opponent, Beaufort.
"There is absolutely nothing not to like about Kelvin," Jenerette said. "He's a great student and a great teammate. The sky is the limit."
Meanwhile, Hunter adjusted to varsity.
"The tempo at varsity is way faster, and you can't get caught slacking," Hunter said. "If you do slack, they'll try to make a play on you. And, the contact during those varsity games is way more intense."
Beamer's scholarship offer is the sign of things to come for Hunter.
"It puts a chip on my shoulder to make sure I keep working hard and don't slack off," Hunter said. "People, though, are going to start coming for me on the field. I've just got to make sure when they start coming, that I'm ready and prepared."
West's standout defensive back from last season, Nyke Johnson, is already playing FBS football. He signed with Virginia Tech and enrolled in January to participate in spring drills with the Hokies.
Johnson even had advice for Hunter, as Hunter's scholarship offers are now likely to increase in a hurry.
"He just said to enjoy the recruiting process," said Hunter, who began playing football at 8. "He said not to take it head-on. Just talk it out and keep doing good and don't go in a bad direction."