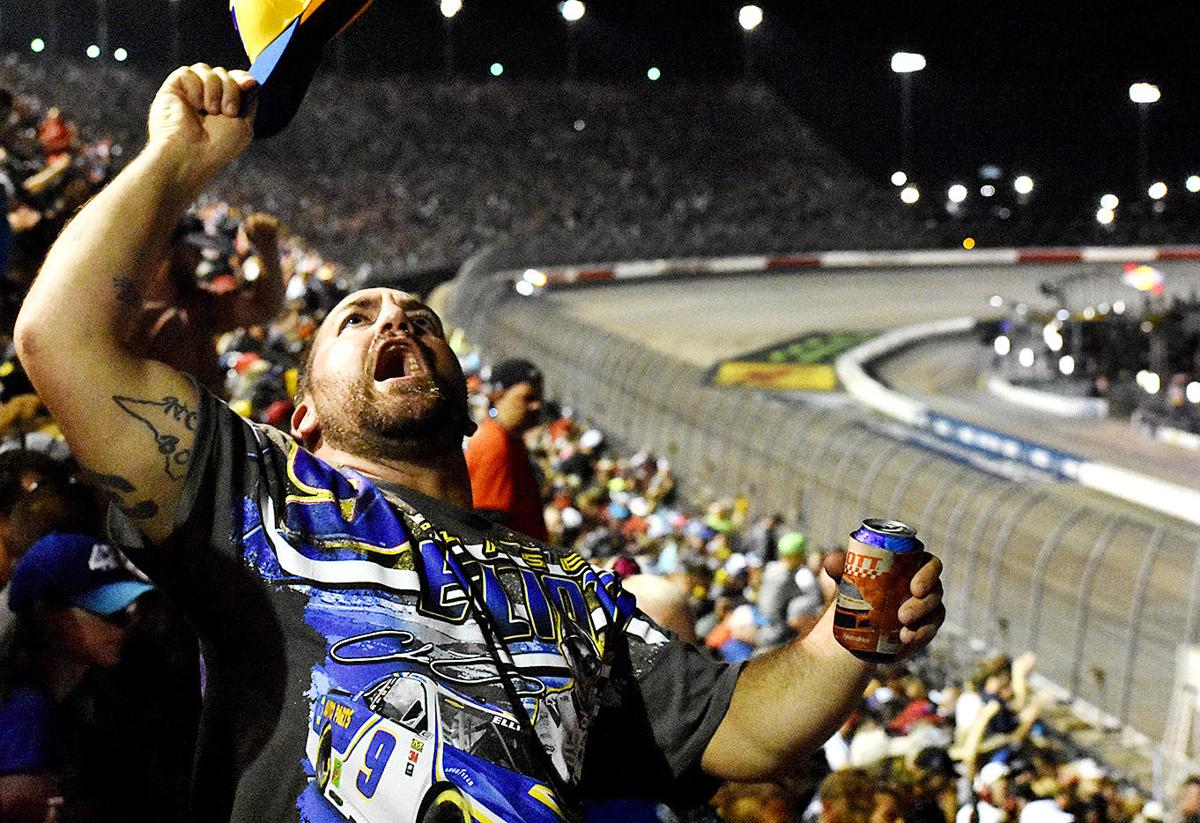 FLORENCE, S.C. — Gov. Henry McMaster's latest executive order, along with a possible clearance by the state Department of Commerce, could clear the way for this year's Southern 500 weekend at Darlington Raceway to host fans. The Southern 500 is Sept. 6, and the Xfinity Sport Clips Haircuts VFW 200 is Sept. 5.
How many fans for Darlington Raceway, which has 47,000 grandstand seats? That's not known. But any number of fans would be a step up from the NASCAR races Darlington hosted in May (two Cup, one Xfinity) that had zero fans.
McMaster's current order instructs venues that, like sports stadiums, they can host either 250 people or 50% of  their posted occupancy — whichever is smaller, and the fans must wear masks/face coverings. But those venues, like sports stadiums, can host even more fans if the Department of Commerce approves their request to host more fans if they show how social distancing can still take place with more people (masks still required).
Although roughly 19,000 fans can attend today's NASCAR race in New Hampshire, Michigan won't have any fans the next NASCAR week. A limited number of fans can attend the NASCAR events Aug. 16 and 29 at Daytona International Speedway. But no fans can attend Dover's races the weekend of Aug. 22-23.
Up to 30,000 fans were allowed to NASCAR's all-star race at Bristol Motor Speedway, which can hold about 140,000 fans, which would mark about a 21% capacity (according to reports, at least 20,000 fans were actually at the Bristol race).
Dr. Lanier Jackson, who specializes in pediatric cardiology at the Medical University of South Carolina, said it's commendable such teamwork is being put in to try to bring in fans and also emphasize safety. Jackson recently co-authored an article along with with Peter N. Dean, M.D., at the University of Virginia, and Stephen M. Paridon, MD, FACC, at Children's Hospital of Philadelphia, for the American College of Cardiology, titled, "Returning to Play After Coronavirus Infection: A Perspective From Pediatric Cardiologists," 
"I think the state is trying to be thoughtful about it," Jackson said. "I know DHEC and Gov. McMaster and the raceway and NASCAR want things done in a safe way."
Jackson also agrees that fans should wear masks.
"Wearing a mask can mitigate the symptoms. Wearing a mask can mitigate the spread of COVID-19," Jackson said. "We also know good hygiene and social distancing can also help. And to have sports as an outlet is good while we're dealing with COVID in this day and age so much."
Several requests to also ask these same questions to Dr. Linda Bell of DHEC were unsuccessful. These same questions relating to fans at Darlington were also emailed to the CDC headquarters in Atlanta.
As for this state starting high school sports, the South Carolina High School League's current plan has official practice starting Aug. 17 with the season starting for all sports besides football on Aug. 31. Football would start Sept. 11.
As for SCISA, teams can resume practice Monday, and fall sports besides football start Aug. 17, and football would then start its season Aug. 28.
But as the state of South Carolina turns toward high school sports, Jackson added one thing must go down — the curve associated with the trend of COVID-19 positive cases, which have been alarmingly high.
"You can look at the graphs. You saw it peak a little bit and go down, and then it's followed some of the national trends, as well as those in the South," Jackson said. "Then it came back up in the past several weeks. I'd consider it high right now. But there seems to be reason for optimism in the past four or five days, seven days or so that it has flattened out and hopefully we'll see a down trend. I think what is something that can give optimism for football to be played sooner than later, is if we flatten this second wave we're seeing right now."
Jackson then answered a question about whether playing football in this time would be safe.
"That's what we're learning about now, about how safe it is," Jackson said. "We know football is a close-contact sport, but we also know, in general, the pediatric population handles the disease better. And they can often be asymptomatic with COVID. With that being said, we don't know how everybody is going to respond to it.
"I think the first step is getting athletes out there, and that's an important part of life, playing high school sports and middle school sports," Jackson added. "Then, priority No. 2 is getting the spectators out there as well, but in a safe way. But again, fans should wear masks. The downside is very low, the upside is very high. So why not go ahead and do that? That would be the biggest thing to do. For the young athlete, to do that in a day-to-day routine, that is going to be an important step."