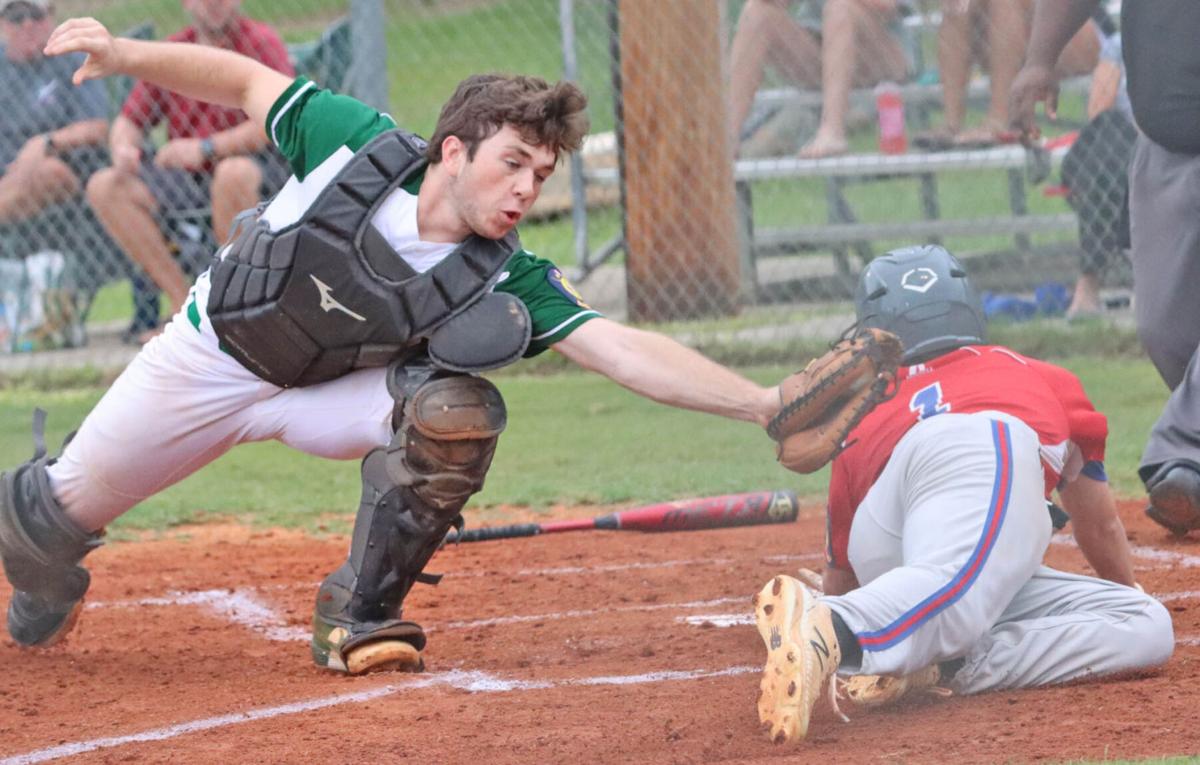 FLORENCE, S.C. − After rallying from a four-run deficit to defeat Sumter 16-13 Monday, West Florence made quick work of the P-15s on Tuesday with a 10-0 victory that advances coach Craig Brown's squad (14-2-1) to the Junior American Legion state tournament's main bracket.
"Last night was a late night. I got in my truck to come back to Florence at five minutes until midnight," Brown said, laughing. "I wanted our players to take care of business early tonight. They started out slow, but I think that had a little to do with them having a first-round bye last week."
West Florence also appeared to be motivated by its stirring comeback win Monday.
"I like the fact they're resilient," Brown said. "We saw that Monday when they battled back and forth, and back and forth before finding a way to win when we could have tucked it in and went home."
The double-elimination main bracket of the state tourney will be Friday through July 28 at Sumter's Riley Park.
The P-15s also advance since it serves as the tourney host, which automatically qualifies each year.
On Tuesday, winning pitcher Coleman Kelly allowed one hit and struck out six batters and also hit an RBI double.
"Coleman did a good job for us," Brown said. "We told him coming into the game to concentrate on throwing strikes, and he threw strikes. And the defense played well behind him, too. We had a good defensive scheme, and the kids played hard and were quick to the ball. We didn't make any mental mistakes on the field like we did Monday."
Case in point: West Florence right fielder Andrew Love threw out Sumter's Hayden Griffin at the plate in the top of the second when the game was scoreless.
"That was a huge play," Brown said. "That's why we've got Andrew out there in right field. He's quick out there and has got a good arm, and he showed it tonight by getting that throw home and getting that kid out at the plate and setting the tone for the game."
After that, West Florence's offensive shifted into the next gear.
By game's end, Camp Keels was 2 for 4 with four RBI. Brock Crouch went 1 for 3 with a double, and Tae Herring added a double of his own, to go along with an RBI.
After West Florence's first run scored on an error, Keels earned his first RBI with a single to make it 2-0.
Then came a seven-run fourth that included three doubles, which effectively put the game away.
Crouch doubled to start the fourth, followed by a Tucker Kirby walk. After a run scored when Love bunted and reached on an error, Keels hit a two-run single.
Then, after Harrison Brown brought home a run on a sacrifice fly, Kelly hit his RBI double. Then Herring added his RBI double, and the final run of the inning scored on an error.
In the fifth, after Carson Haynes and Tyler West walked, the game's final run scored when Keels reached on an error.