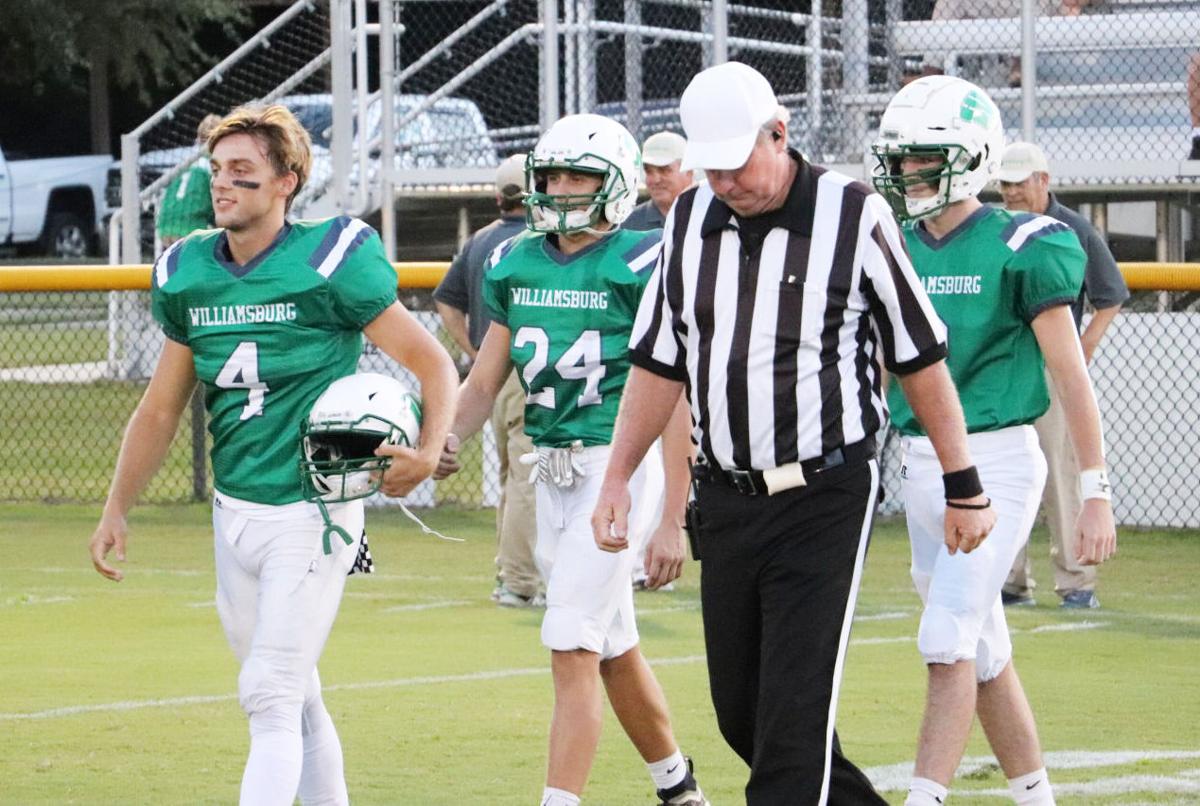 KINGSTREE, S.C. – After starting as Williamsburg Academy's quarterback the previous two seasons, Joe Kellahan is making plays this year as a receiver.
"Joe has been one of our better players; he plays both ways," said Stallions coach Don Shelley, whose team plays Hilton Head Christian at 5 p.m. Saturday for the SCISA 2A title at Charleston Southern University. "After we went with Conrad Balder as our starting quarterback for this year, Joe has been a great teammate. In other words, there was no wishing he was this or that. He has done a good job being a teammate who puts the team first and has been one of our key leaders."
Kellahan, who also starts at free safety, had always been intrigued by the receiver position.
"I had always been growing up playing ball with my brothers and enjoyed playing receiver. But I never really had the opportunity to do it in a game," said Kellahan, cousin of Ken Kellahan, who coached Williamsburg Academy to its previous state football championship in 2013. "When Conrad came to school and we realized how good he was at quarterback, I became excited because I had always wanted to play receiver.
"I'm not saying I don't love playing quarterback. In a perfect world, I'd do both," he added. "But it has been a fun process learning the other position on the field."
That previous experience at quarterback even helps Kellahan with his routes while Balder looks for him as an open target.
"It definitely helped," Kellahan said. "It helped me realize I can sometimes think like Conrad since I used to be a quarterback myself, and I can think of ways that help me get open for him to throw the ball to me."
After Kellahan was asked what this week is like while preparing to play for a state championship, he talked about keeping things routine.
"We want to keep it as normal a week as possible," he said. "We're trying to make sure we're doing the same things we've done all season. We're all pretty superstitious like that."
Kellahan gave a couple of examples.
"Whenever we're in practice, we make sure we do our warm-up drills looking the same way," Kellahan said. "A lot of players wanted to wear all-white uniforms for Saturday because we had not done that all year for a game. But the coaches said we shouldn't. We should keep doing what we've doing all year and wear green and white."
That's just one of many things that have worked well this season for the Stallions (10-0).
"Everyone on the team is so invested into the season because, in the past, we had a couple of people not fully into it," Kellahan said. "But when you have everybody on the same page, and everybody is going as hard as they can, that creates a family bond and creates a hard-working atmosphere. And it's been awesome."