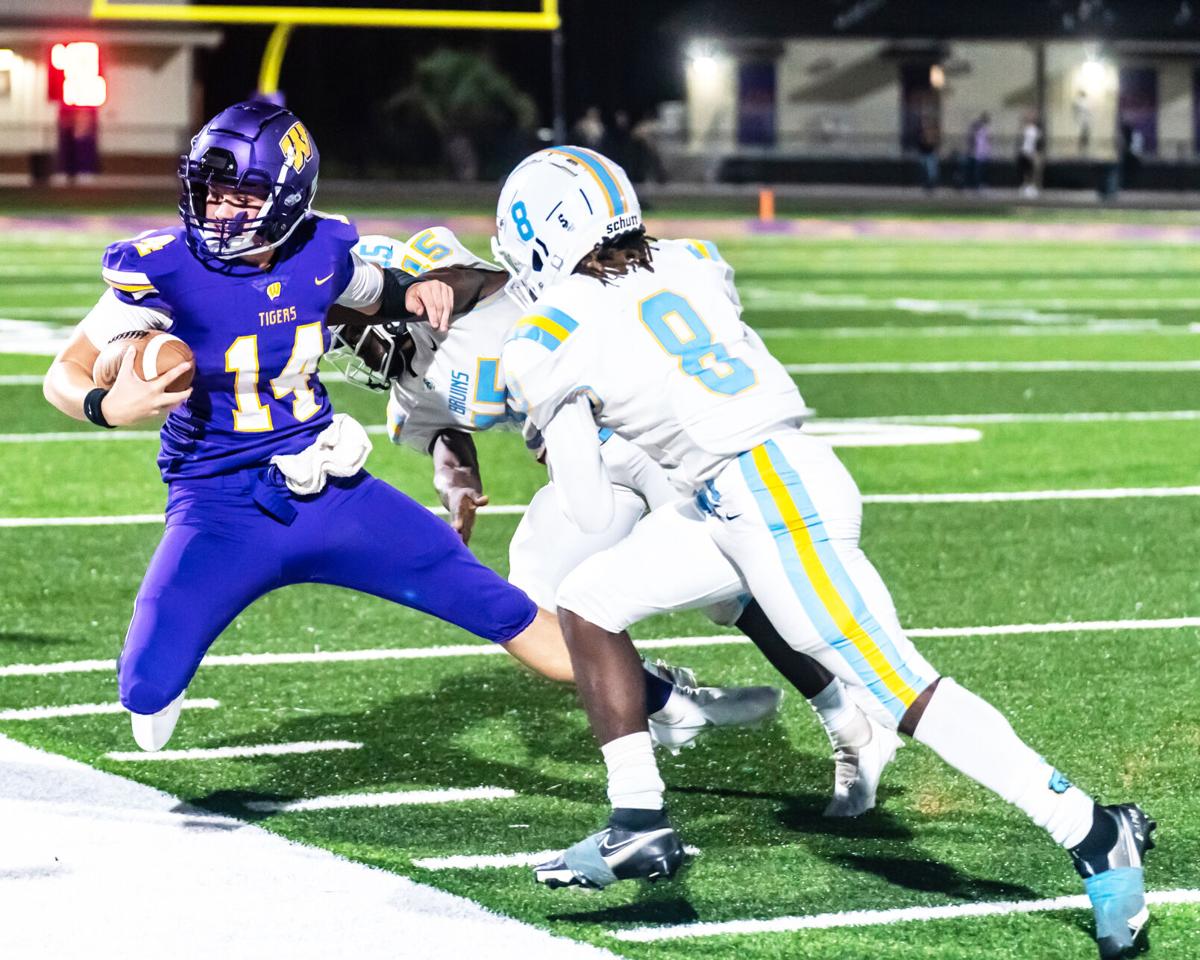 FLORENCE, S.C. – First-year Wilson coach Rodney Mooney said his 1-5 Tigers are a work in progress, and the fruits are starting to show.
They gave sixth-ranked South Florence all it could handle in last week's first half before the Bruins pulled away and won 38-7.
With regular-season games against Myrtle Beach on Friday, then the next week at Hartsville, Mooney wants to see his Tigers not only build for this season's end, but also for the offseason. After all, Mooney was not hired until right before Wilson's spring practice.
"At spring practice, there were two weeks where I coached four positions," Mooney said. "Luckily, I have experience coaching on both sides of the ball. I was able to get the staff finalized by July."
Before Mooney gets his chance to fully implement his system and culture in the offseason, he reflects on his team's strides.
"I think with our guys right now, we are starting to learn what it takes for us to be successful," Mooney said. "We're starting to understand that we've got to play four quarters and be physical. Our guys, despite their record, are gradually improving week in and week out. I really do believe that, despite our record and despite some scores, I think last week we gave ourselves a pretty good chance against South Florence. We hung with them for 2 ½, almost three quarters before the wheels fell off a little bit.
"But I feel good about our direction," he added. "I think we're starting to find guys that believe and have some grit about themselves. Even in practice, we're showing a lot of improvements offensively and defensively. We're starting to jell together and see what it takes for us to be successful."
Although Wilson's quarterback situation has resembled a carousel with four players, Bryan McCartt will get the start 7:30 p.m. Friday at Myrtle Beach.
"Taye Pressley (ankle) is still injured; it has hampered him all season long," said Mooney, whose team is 1-3 in Region 6-4A. "There were a couple of things Bryan did well last week, so we'll see how that works, and we'll just continue to press forward. As for playing four quarterbacks, it's not something that I, as a coach and former offensive coordinator, am a big fan of. But we've tried to do things to create a spark for our guys."
However the Tigers' next two games go, Mooney said, he wants maximum effort, which can be a springboard into the next few months.
"I've told them we should be playing our best ball toward the end of the season," Mooney said. "And I think we're starting to play some of our better football toward the end of this season. So, I feel good about where we're at. I'm excited about the offseason that's going to be coming up here over the coming months where the guys will be able to take some positives from this season.