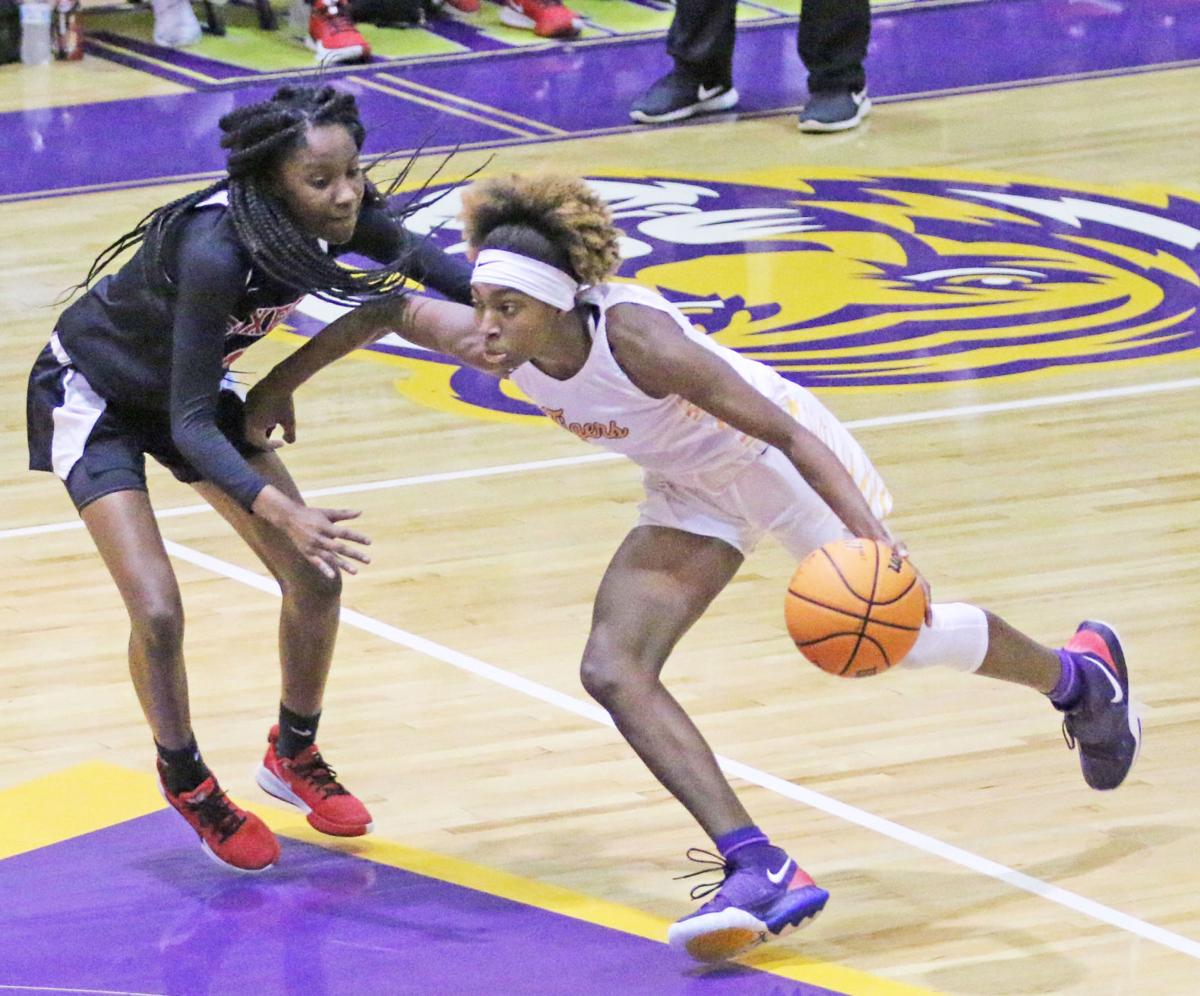 FLORENCE, S.C. — Wilson's Loyal McQueen, who was a nominee for the McDonald's All-America Team and is the reigning Morning News Girls' Basketball Player of the Year, now has another honor.
She will help represent the state of South Carolina in the Carolinas Classic All-Star Game, held March 28 at John T. Hoggard High School in Wilmington, N.C.
This event features the best boys' and girls' seniors from South Carolina competing against those from North Carolina.
"I'm very excited to be in this game," said McQueen, who has signed to continue her basketball career at Georgia Tech. "It's going to be exciting playing in this game, knowing so many future D-1 players will also be in this game."
Wilson coach Jessica Gerald said McQueen is certainly deserving of the honor.
"It's very big for her," Gerald said. "She's the first one to receive this honor since one of our past players, D'asia Gregg, did it in 2018. Playing in a game like this is something not a lot of people get to do. She gets to represent the best in this state. This says a lot about her, and it says a lot about her work ethic."
McQueen helped lead Wilson's Class 4A third-ranked team to the Region 6-4A championship with a 10-0 region record.
Also selected for this game as South Carolina's boys' coach is Florence native Zeke Washington, who is the boys' coach at Blythewood. Washington, who graduated from Wilson in 1982, has won state championships in boys' and girls' basketball. He won a boys' crown at Fairfield Central and a girls' crown at Chester.
While McQueen will enjoy being in this game, she's certainly looking forward to how this game could give her some insight to when she starts playing at the college level.
"My reaction was like, 'Wow!' when I saw my name on the South Carolina roster," said McQueen, whose father, Derrick McQueen, was a basketball star at Wake Forest. "I know there are some who could be playing at the University of North Carolina, so I'm anxious to see how things could be in the ACC while playing in this game against them."
And in Gerald's eyes, McQueen's honor reinforces a simple principle.
"The sky's the limit if you'll put in the work," Gerald said.
Get in the game with our Prep Sports Newsletter
Sent weekly directly to your inbox!