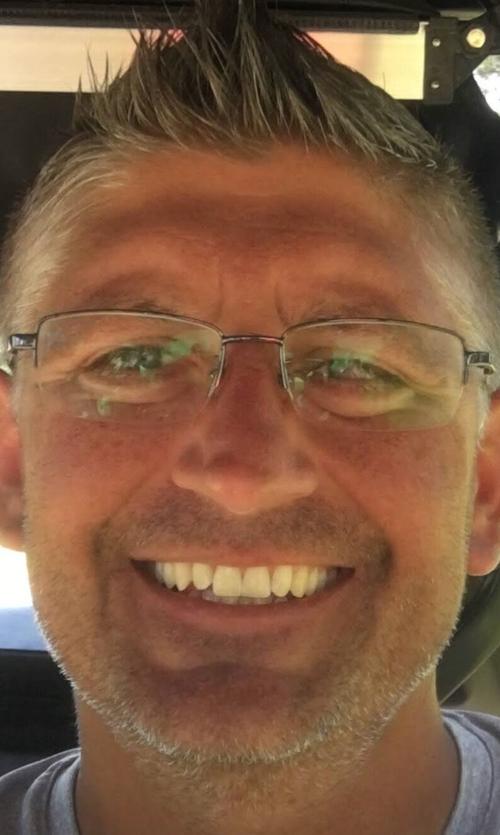 FLORENCE, S.C. – For the first time in nearly a decade, Wilson High School is under the direction of a new golf coach for its girls and boys programs.
It turns out longtime coach Raymond "Trey" Humphries has his eyes set on a different school – one where he intends to earn his Master's degree in preparation to become an administrator in the future.
"I have an Associate's and a Bachelor's degree already, so I do kind of enjoy going to school," Humphries said. "The more education you have, the better and the better off you'll be. So that was kind of the plan when I resigned."
The Tigers already know who will take over on the golf course as assistant football coach Nick Yock has been handed the reins.
Humphries' plan has been put on hold for the moment in the wake of the current COVID-19 pandemic, but he had nearly completed the application process with Gardner-Webb University.
"They just happened to contact me first and got me thinking about it," Humphries said. "My dad did graduate from Gardner-Webb, so there are some family ties there.
"…I got to the point of realizing how much it was going to cost and decided to wait until the (school) district could reimburse us."
Humphries wasn't sure if had been coaching at Wilson High School for seven or eight years, but his Facebook page has his start date in November of 2013 with the Tigers.
He's also been a teacher for 12 years and still plans to continue on in his position at the Florence Career Center.
"I've definitely been encouraged by my mother who was a teacher and she has a Master's degree," Humphries said. "So I've been pondering it the last four or five years, and when Gardner-Webb reached out it really kind of tipped me over the edge in terms of making the decision."
During his tenure, the Tigers qualified for the Lower State tournament for the first time in school history two seasons ago. Former player Pake June, now with Trinity-Collegiate and a Grant Bennett Invitational winner, also qualified for the state tournament while he was there.
"We want to thank coach Humphries for all he's done for the Wilson High golf program," Tigers athletic director Derrick McQueen said.
Humphries left the door open of a possible return to coaching in the future, and will miss the often late evenings he had with players on the golf course.
"We spent a lot of together. There was no real set time for practice to end," Humphries said. "I'll definitely miss that aspect of it – being out there with the players because I had some very dedicated ones over the years."
While Humphries is stepping away from coaching the game for a while, Yock is stepping back into the role. He was an assistant and head golf coach at Marion High School in the early 2000s and jumped at the opportunity when it became available.
"I'm excited to go out and work with kids who want to play the game of golf," said Yock, who was also a longtime assistant football coach at South Florence. "I've been playing since I was 17 years old. I play on daily basis whenever I can and I'm a member at Traces (Golf Club), so I see a lot of the other (city) coaches and players out there.
"…When coach Humphries told me he was going to pursue his degree, he wanted to recommend me and asked if I would be interested and I definitely was.
"I appreciate coach Humphries for doing that."
Yock is looking forward to getting to teach the fundamentals and etiquette of golf to a new generation.
"It's a game and a passion where if you hit one good shot, it's always going to keep leading you back to play," he said. "We're going to practice and compete the best we can. That's our goal is to get better every day."