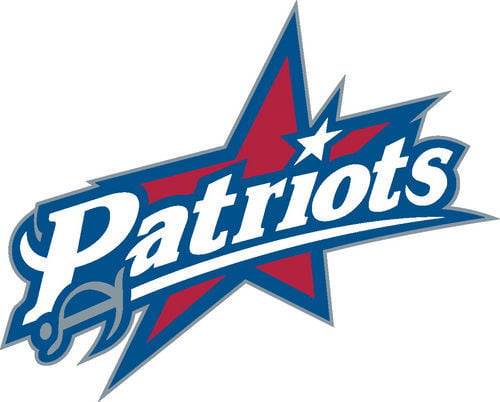 FLORENCE, S.C. – The Peach Belt Conference has announced that the women's basketball game set for Saturday in Dahlonega, Ga., between Francis Marion University and 15th-ranked University of North Georgia has been postponed due to covid-19 close-contact protocols.
Officials hope to reschedule the contest at a later date.
Despite the postponement, the Francis Marion men's team will play its scheduled game at North Georgia on Saturday with the tip-off being moved up to 3:30 p.m.
Cobras tab Thorton as new Assistant Director of Athletics Media Relations
HARTSVILLE, S.C. - Ashley Thornton has been hired as an Assistant Director of Athletics Media Relations, announced today by Director of Athletics Media Relations Jake Miller.
Thornton comes to Coker from the North Carolina Department of Public Safety, where she was a communications specialist. She created department publications and assisted with social media, as well as assisting with the development of marketing plans. She has also been volunteering in the Athletic Communications office at William Peace University, assisting with statistics, digital content and game management.
"Ashley emerged as the best candidate for this position based on her volunteer experience and her involvement in college athletics," said Miller. "She has a well-rounded set of skills that she will certainly build upon here at Coker."
Thornton was a two-sport athlete at Averett University, participating as both a member of the volleyball and tennis teams. She was involved on campus as a student volunteer in the Sports Information office, a writer for the campus student magazine and the women's tennis Student-Athlete Advisory Council (SAAC) representative.
WOMEN'S SOCCER
Coker signs two
HARTSVILLE, S.C. - Coker University women's soccer has added Heather Travis and Meaghan Puskar to its 2021 roster, announced Thursday by coach Garrett Linquist.
Travis will the join Cobras as a goalkeeper from Oakville, Ontario, transferring from Delta State. In her time at Delta State, she made six appearances, including four starts totaling one shutout and eight saves.
Prior to Delta State, Heather was a member of Guelph Gryphons FC, leading the Western Ontario Youth Soccer League with seven shutouts in thirteen appearances en route to winning the league championship.
"We are very excited to add Heather for the upcoming season this spring!," said Linquist. "Heather will bring experience, depth and competition to our goalkeeping position. I am excited about the addition of Heather to our program and know she will hit the ground running in January."
Meaghan Puskar joins the Navy and Gold for the upcoming Spring 2021 season from Concord, North Carolina. Meaghan comes to the Cobras from Charlotte Soccer Academy (CSA). While a member of CSA North/Huntersville Elite, she was a part of three consecutive Region 3 Premier League titles (2018, 2019, 2020) and back-to-back State Cup Championships in 2018 and 2019.
In addition, Meaghan was also a standout player at Jay M. Robinson High School being named Team Most Valuable Player as a junior. Meaghan is the daughter of Jodie and Michael Puskar. She has three siblings Ashley Everson, Mikey and Natalie. Her brother Mikey is a member of the men's soccer team at Belmont Abbey College. She plans to major in Education at Coker.
"Meaghan is a player that we are thrilled to add to the program!," said Linquist. "Meaghan will add a real attacking presence to our program and is a proven goal scorer from her club days. I am extremely excited about the positive influence she will have on our program over the next several years."
The Cobras open the Spring 2021 season at home on Feb. 11 against Newberry, with kickoff set for 4:30 p.m. from the Coker Athletic Field.
WEDNESDAY
WOMEN'S BASKETBALL
Wingate 66
Coker 54
WINGATE, N.C. - Coker University senior Emily Davis scored her 1,000th career point as Coker women's basketball fell to Wingate 66-54 on Wednesday in South Atlantic Conference action.
Davis notched her 1,000th point in her second season at Coker after one season at Shaw University (2017-18) and one season at Wake Technical Community College (2018-19).
She got the Cobras on the board with her milestone score to start things off, and the Cobras jumped out to a 7-0 lead. The Bulldogs stormed back over the next few minutes to go ahead 12-11 at the halfway point of the quarter.
The Bulldogs controlled the second quarter, holding the Cobras to five points in the frame. Wingate took a 31-21 lead to the half and maintained a double-digit advantage through most of the rest of the game.
Raya Coley led the Cobras with 14 points while seven other Cobras scored in the game. Abigail Keesling and Ahlea Myers each dished out a team-high four assists in the game.
The Cobras continue their road swing on Saturday when they travel to Tusculum for a South Atlantic Conference matinee. Tip-off is set for 2 p.m. from Greeneville, Tenn., with video and live stats available at www.cokercobras.com.
Lander 79
Francis Marion 35
GREENWOOD, S.C. – Sixth-ranked and unbeaten Lander University used a strong defensive effort to capture a 79-35 Peach Belt Conference win over Francis Marion University on Wednesday in women's basketball action.
FMU's (0-4, 0-3) next game is scheduled for Jan. 20 at 5:30 p.m. against USC Aiken.
Freshman guard Aniyah Oliver led FMU with nine points, while junior guard Jasmyne May scored seven and freshman guard Ravyn Madaris six.
Sophomore guard Zamiya Passmore paced a balanced Lander (5-0, 3-0) attack with 22 points.
MEN
Lander 90
Francis Marion 79
GREENWOOD, S.C. − The Francis Marion men's basketball team ran into a hot-shooting Lander University team on Wednesday night and the result was a 90-79 loss.
Deon Berrien, Sidney Robinson and Zane Rankin combined for 53 points, including 12 buckets from beyond the three-point arc, to lead the Bearcats. Altogether, Lander shot 14-of-37 from beyond the arc.
Francis Marion (1-2, 1-2) will play at the University of North Georgia on Saturday at 3:30 p.m. The Patriots' next home game will be Jan. 20 at 7:30 p.m. against USC Aiken.
Senior Holden Redparth logged another career night as he led the Patriots with 25 points, eight rebounds, and four assists. He currently ranks No. 5 in the Peach Belt Conference in scoring and second in three-point field goals made per game.
Junior swingman Langston Gaither was next among Patriots scorers with 22 points and five rebounds. He ranks No.2 in the PBC in scoring, and has notched at least 20 points in all three contests this season. Sophomore forward and former West Florence standout Darius Dawson also recorded a career night registering 15 points and eight rebounds.
Deon Berrien led Lander with a 25-point, 10-rebound double-double.
Wingate 86
Coker 74
WINGATE, N.C. - Coker University men's basketball fell to Wingate 86-74 on Wednesday in South Atlantic Conference action.
The teams played to a 49-49 tie through the first five minutes of the second half before Wingate eventually built a 60-56 lead with just over 11 minutes to play. The Bulldogs extended their lead into double digits with nine minutes left in the second half, holding a double-digit lead until the final horn.
Chandler Lindsey paced the Cobras with 18 points, while Anderson Keller posted 16 points off the bench. Anthony Thomas and Malcolm Kennedy each added 11 points, while Christopher Fordham contributed 10 points.
Coker out-rebounded Wingate 33-31 in the contest, led by a career-high eight from Fordham and seven from Lindsey.
The Cobras (4-3, 4-3 SAC) continue their road swing on Saturday when they travel to Tusculum for a South Atlantic Conference matinee. Tip-off is set for 4:30 p.m. from Greeneville, Tenn., with video and live stats available at www.cokercobras.com.