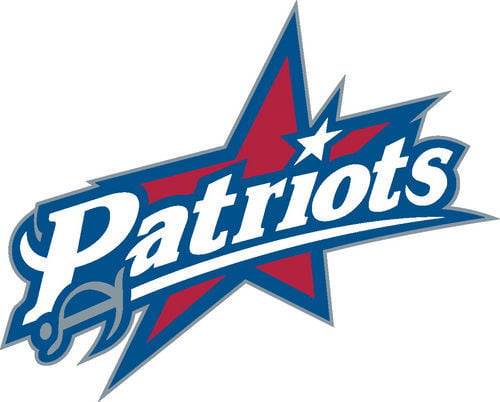 FLORENCE, S.C. - Francis Marion University men's basketball coach Gary Edwards has announced the signing of four players from Miami Preparatory School – 6-foot-1 guard Jose Benitez of Hialeah, Fla., 6-2 guard Farid SaintCyr Jr. of Miami, Fla., 6-7 forward Nick Silva of Orlando, Fla., and 6-4 guard Noah Tovar of Boca Raton, Fla.
The quartet will enroll at FMU this fall and don the red, white, and blue for the 2021-22 season.
"It is unusual to sign four players from the same school," Edwards said, "but when we saw the success these young men had earned at Miami Prep, and how hard they play, it was an easy decision for us. They will immediately fill many of the needs our team will have going into the 2021-2022 season. I am excited these four warriors will be in a Patriot uniform as we launch our inaugural campaign in Conference Carolinas."
Under the direction of coach Juan Cardona, Miami Prep recorded a 49-4 record last year and advanced to the FSBC state championship game. All four players picked up All-Conference recognition.
Benitez averaged 15.8 points, 6.8 assists and 3.2 steals per contest. Prior to attending Miami Prep, Benitez went to Schoolhouse Preparatory. During the 2019-20 season, he averaged 11.4 points, 4.5 rebounds, 4.3 assists and 3.2 steals per game for a 20-9 team that advanced to the state tournament semifinals. He was the recipient of a 2020 Outstanding Academic Excellence award from the President's Education Award Program.
"Jose is a winner," Edwards said. "He is going to do all the things on a basketball court that contribute to winning. First and foremost, he is an elite defender. He has the ability to pressure the basketball and to stay in front of the ball, something that has been a weakness for us at the guard position recently. He plays hard, he plays smart, and he is coachable."
SaintCyr tallied 19.3 points and 5.2 rebounds per game this past season for Miami Prep. He previously attended South Miami Senior High School. He was named his squad's Best All-Around Player in 2020.
"One of the leading scorers on a very talented Miami Prep team, Farid is a good shooter who knows how to score," Edwards said. "He is big and strong and has the ability to replace some of the scoring we will be losing from this year's team. He is also a good, physical defender on the perimeter."
Silva registered 19 points and 8.3 rebounds per contest in his most recent season, and was named to the 2021 second-team All-State Team for the Florida Sun Basketball Conference. Prior to this past year, he attended Central Florida Christian Academy. During the 2019-20 campaign, he averaged 18.7 points, 5.3 rebounds, 2.1 assists and 1.2 steals per game for a 22-8 squad.
"Nick is a very talented player with size, who can play a variety of positions," Edwards said. "He will be a tough match-up for many of our opponents. If you put a smaller player on him, he has the ability to score around the basket. If he is matched up against a taller defender, Nick has good perimeter skills. He will be able to fill a variety of roles for us."
Tovar averaged 17.3 points and 7.2 assists per contest this past season. He previously attended Calvary Christian Academy. At CCA, he recorded 13.7 points, 4.7 rebounds, 3.3 assists and 1.5 steals per game, while helping lead his team to a 21-8 record.
"Noah is a big guard, who can play the point guard or the off-guard position," Edwards said. "He is a tremendous passer and sees the floor well, and is a very unselfish player. Noah has the ability to score inside, but is also a very capable shooter from the three-point line. He also has the ability to guard big, physical perimeter players."
Francis Marion recently played its final season in the Peach Belt Conference and will move to the Conference Carolinas for the 2021-22 school year. Edwards will be entering his 16th year as head coach of the Patriots. FMU advanced to the NCAA National Tournament in both 2018 and 2019.
Schmidt leads first-place Patriots to sweep
MILLEDGEVILLE, Ga. – Junior right fielder Hannah Schmidt batted 6-for-8, scored four times and drove in five runs to lead Francis Marion University to a doubleheader sweep (13-3 (5) and 9-3) of Georgia College on Thursday in Peach Belt Conference softball play.
FMU evens its overall record at 8-8 with its fourth consecutive victory and is one of only three unbeaten teams (4-0) in the PBC. The Patriots will play a conference twinbill at UNC Pembroke – the latest installment of the Battle for I-95 – on Wednesday at 2 p.m.
The Patriots scored seven runs in the third inning en route to invoking the 8-run mercy rule in game one. Schmidt and junior first baseman Addie May each tallied three hits to back the seven-hit pitching of sophomore right-hander Rachel Davis (4-1). Davis struck out only one, but did not walk a batter in the five-inning contest.
A two-out run-scoring single to left by May in the second frame staked the Patriots to a 1-0 lead. An RBI-triple by Schmidt, an RBI-double by May, and a three-run double by sophomore second baseman Megan Matsil highlighted the third-inning outburst.
After the Bobcats drew to within 8-3, FMU plated five runs in the fifth. The frame included two-run singles by both Schmidt and junior center fielder Danielle Karacson.
Georgia College (4-16, 0-6) starter MacKenzie Michels (2-5) was tagged with the loss.
In the second contest, the Bobcats struck first with two runs in the opening inning off Patriot sophomore righty Taylor Florea (4-3). However, the Blanchester, Ohio native would recover and allow only four hits and one run over the final six frames. She struck out six GC batters.
FMU immediately knotted the score at 2-2 in the second on RBI groundouts by junior third baseman Janecia Hemingway and junior designated player Taylor Lutian. Schmidt drilled a two-run double to center field in the third to put the Patriots on top 4-2.
After the Bobcats cut the margin to 4-3 in the fourth, Hemingway responded in the fifth with a two-out, two-run triple to right, increasing the FMU advantage to 6-3. A two-run single by junior Chase Booker and a sacrifice fly by freshman Lauren Smallwood in the seventh accounted for the final FMU tallies.
Schmidt had three hits again in the second contest, while May and Karacson both had two hits.
Freshman southpaw Golden Thrower (0-7) was the losing pitcher.
Coker splits with Limestone
HARTSVILLE, S.C. - The Coker University softball team split its doubleheader against Limestone on Thursday.
The Cobras lost the first game 5-4 before rallying to win the second 10-8.
In the opener, Kelsi Scott was up to bat first for Coker, hitting a single up the middle. She advanced to second on Cuthbertson's sacrifice bunt before stealing third and scoring on a throwing error. Kayla Oswell later scored on a single from Mikayla Goodwin to give the Cobras a 2-0 lead.
Limestone would notch its first run on the board from a wild pitch in the third. Goodwin laced a single to right center scoring Chloe Pelham in the process in the third to put the Cobras ahead 3-1. Limestone would plate two runs in the fourth to tie the game at three, before Goodwin would single down the left field line in the fifth to score Pelham and regain Coker's lead at 4-3.
A two-run home run for Limestone in the sixth inning would give the Saints the lead back, putting the game at its eventual final score.
Pelham led the Cobras with two runs scored, while Scott and Goodwin notched three hits a piece. Goodwin matched her season high with three RBI for the Cobras. Pitcher Hannah Fisher led with four strikeouts.
Isabelle Mullen, who made her return to the circle for the first time this season, notched one strikeout.
In Game 2, Limestone took the 1-0 lead in the top of the first, before Scott scored on Oswell's RBI single to tie the game in the bottom of the inning. Limestone would build a five-run lead at 6-1 over the next four innings, before a Pelham double scored Scott for Coker's second run in the fifth.
After Limestone tacked on two more runs in the sixth, Coker responded in a big way with eight two-out runs in the inning to rally from behind and earn the win and the split on the day. Coker was able to load the bases with two outs in the inning, with the top of the order coming up. Scott was hit by a pitch to score Ava Jay, before pinch-hitter Bailey Douglas singled through the right side to score Brooklyn Stueness and Jessica McWhorter.
Pelham would deliver another big blow in the inning, tying the game with a three-run bomb to left to score Scott and Douglas. Oswell would extend the inning with a two-out single, before Makenzie Harmon came on to pinch run. After advancing to second on a wild pitch, Harmon would come around to score on a bounding single through the left side by Goodwin to put the Cobras ahead 9-8. Goodwin would later score on a Limestone fielding error, before the Cobras would close out the victory in the seventh.
Pelham, Oswell and Jay recorded two hits apiece, while four others notched hits in the victory. Scott scored three runs in the game, while seven others also crossed the plate for Coker in the game. Pelham drove in four runs, while Douglas also brought home two runs and Scott, Oswell and Goodwin each drove in one.
Jordyn Goodman (4-1) picked up the victory in the circle, tossing a complete game allowing four earned runs. She also walked two and struck out one.
The Cobras are back in action at home Saturday for a conference doubleheader with nationally-ranked Lincoln Memorial. First pitch of the doubleheader is set for 1 p.m., with video and live stats available at www.cokercobras.com.
Hot-hitting FMU sweeps past Mountain Lions 3-0
FLORENCE, S.C. – Francis Marion University registered a team hitting percentage of .312 and two young Patriots posted career-high kill totals as FMU claimed a three-set victory (25-18, 25-12, 25-20) over visiting Young Harris College on Thursday in Peach Belt Conference volleyball action.
The Patriots, now 3-4 overall and in the PBC, will return to action Tuesday with a 6 p.m. road match at USC Aiken.
Senior Kayla Arthur led Francis Marion with eight kills, a .350 hitting percentage and two service aces, while freshman Katie Yatooma recorded a career-high seven kills and sophomore middleblocker Madeline Winning a career-high six kills.
FMU freshman setter Kaylee Gillespie dished out 31 assists, served three aces, and dug up six balls, while junior libero Alexis Watts recorded 22 digs.
Freshman Jessica Beckner led Young Harris (0-6, 0-6) with seven kills, while freshman Alex Boydstone tallied 22 assists and nine digs.
The first-year Young Harris program is led by 2002 Francis Marion graduate and former Patriot volleyball player Jenny Michael.
FMU scored the first three points of the opening set and never trailed en route to the 25-18 win. The Mountain Lions did close to within 16-15, but the Patriots responded with a 9-3 run.
Francis Marion snapped an 8-8 deadlock in set two with 13 consecutive points behind the serving and setting of Gillespie (one ace and six assists).
The final set featured three ties and 10 lead changes. FMU took the lead for good at 18-17 on a kill by Yatooma off a Gillespie set. Back-to-back kills by Yatooma and one from sophomore Gracie Davis allowed the Patriots to expand a one-point advantage to 22-18.
COLUMBUS, Ga. – Nationally ranked Columbus State University claimed a pair of Peach Belt Conference tennis wins over Francis Marion University on Thursday afternoon, winning both the men's and women's matches by 7-0 scores.
The Patriot Women (3-8, 1-4) will play at Georgia Southwestern State University on Friday at 3 p.m. and then host Erskine College on April 2 at 1 p.m. on the Kassab Courts. The next match for the FMU Men (2-10, 0-5) will be their final home match of 2021, April 11 at 10 a.m. against Flagler College.
In men's play, graduate student Mauricio Guerrero took CSU's Tommaso Schold to a first-set tiebreaker before falling 7-6, 6-3 at the No.1 singles position. The top-ranked Cougars remain unbeaten at 10-0 this season.
In the women's match, Patriot sophomore Gabriel Karatantcheva won four games at No.4 singles, falling 6-2, 6-2 to Valentina Abrile. The Cougar women are ranked 13th nationally.
Restrepo's goal leads FMU past GSW
AMERICUS, Ga. - Junior forward Valentina Restrepo received a ball from freshman midfielder Ainara Eizaguirre in the 62nd minute of play and found the game's only goal to give Francis Marion University a 1-0 road win over Georgia Southwestern State University on Thursday in Peach Belt Conference women's soccer action.
The Patriots (3-6-0) will remain on the road for the final game of the 2020-21 season when they play at USC Aiken on Monday at 7:30 p.m.
Francis Marion outshot the Hurricanes 13-9, including a 7-5 edge over the final 45 minutes. The Patriots also held a commanding 5-0 advantage in corner kicks.
Restrepo's match-winning goal came at the 61:37 mark. It is her second tally of the year and her first career match-winner.
FMU sophomore goalkeeper Makayla Willets posted her second career shutout, logging four saves in 82 minutes of play. Junior Rachael Hennenkamp came on to play the final eight minutes between the posts for the Patriots and made one save. GSW goalkeeper Trinity Chastain made six stops.
The Patriots had a few scoring opportunities in the first stanza. Restrepo forced a save by Chastain with a shot in the seventh minute. Two minutes later, freshman forward Ambrea Hills forced another save by Chastain on a shot sent low and to the left. At the 33:09 mark, Eizaguirre's shot was stopped by another diving save from the Hurricane goalkeeper.
Willets recorded two saves in the first half, those coming in the 20th and 37th minutes.
Francis Marion continued to press in the early minutes of the second period with shots by senior defender Brooke Kennedy and freshman forward Jada Pearson before Restrepo connected on the goal in the 62nd minute.
The Hurricanes had three late chances to get the equalizer, but Willets denied two and Hennenkamp the final attempt in the 83rd minute.
Restrepo led Francis Marion with four shots, while junior Kiley Barr registered three and Hills two.
WINGATE, N.C.- The Coker University women's soccer team fell at Wingate 8-0 in South Atlantic Conference action Thursday.
Sarah Swaim finished the game with 17 saves.
The Cobras return home to play Catawba on April 1. Kickoff is set for 4 p.m. from the Coker Athletic Field, with video and live stats available at www.cokercobras.com.