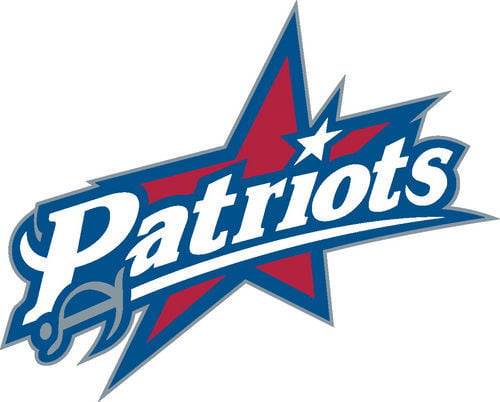 FLORENCE, S.C. – Francis Marion University women's soccer coach Chelsea Parker has announced the signing of 5-foot-4 forward/midfielder Linsey Downey of Little River and 5-foot-5 defender Jadelyn Taylor of Clover during the recent signing period.
The pair will enroll at FMU next fall.
Downey attends North Myrtle Beach High School. Each of the past three seasons, she has led her squad in goals scored: 12 in 2020, 19 in 2019, and 17 in 2018. She is a two-time first-team All-Region selection. She also earned All-Tournament Team recognition at the Micheal Nash Tournament in both 2019 and 2020.
"I could not be more excited to add Linsey to our program here at FMU," Parker said. "She is a great person on and off the field, as well as in the classroom. She possesses goal scoring abilities as evidenced by her prep numbers. She comes from a great family and we are more than excited to have her become a part of the Patriot family."
Taylor is a senior at Clover High School. As a sophomore, she tallied one goal and three assists while helping lead Clover to a region championship.
"We are equally excited to add Jade to our program starting in the fall of 2021," Parker said. "Besides her talent on the field, Jade excels in the classroom and exudes the type of character we want to be a part of our program. She was also the very first commitment of this 2021 class and we are very proud of that."
The Francis Marion women's program will open its delayed 2020 schedule on Feb. 1 at Georgia Southwestern State University.
FMU softball signs N.C. P/OF
FLORENCE, S.C. – Francis Marion University softball coach Stacey Vallee has announced the signing of 5-foot-4 right-handed pitcher and outfielder Emma Moberg of Stokesdale, N.C., during the recent signing period.
Moberg is a senior at Northwest Guilford High School and will enroll at FMU next fall.
In an abbreviated 2020 season, she batted .450 with one homer and in the circle registered a 4-2 record with a 3.00 ERA and 24 strikeouts in 35 innings.
As a sophomore in 2019, she hit .371 with one home run and posted a 16-4 pitching mark with a 1.88 ERA. She fanned 111 batters in 119 innings, while issuing only 30 walks and limiting opponents to a .223 average. She earned All-State, All-Area, All-District and All-Conference honors, while also garnering N.C. High School Athletic Association Scholar Athlete recognition.
She was her conference's Pitcher of the Year as a freshman in 2018, in addition to earning All-State, All-Area, All-District, and Scholar-Athlete honors.
"Emma is most likely going to be a utility player for us, getting some time in the outfield as well as throwing in the circle," Vallee said. "She will hit as well, and the pop in her bat will provide additional power from an outfield position. She is a dedicated student, and is very excited to become a Patriot in the fall of 2021. Likewise, we can't wait to have her here on campus and in the locker room."
This year's FMU squad will open its 2021 season on the road with a Feb. 6 doubleheader at the University of Mount Olive.
Be the first to know
Get local news delivered to your inbox!