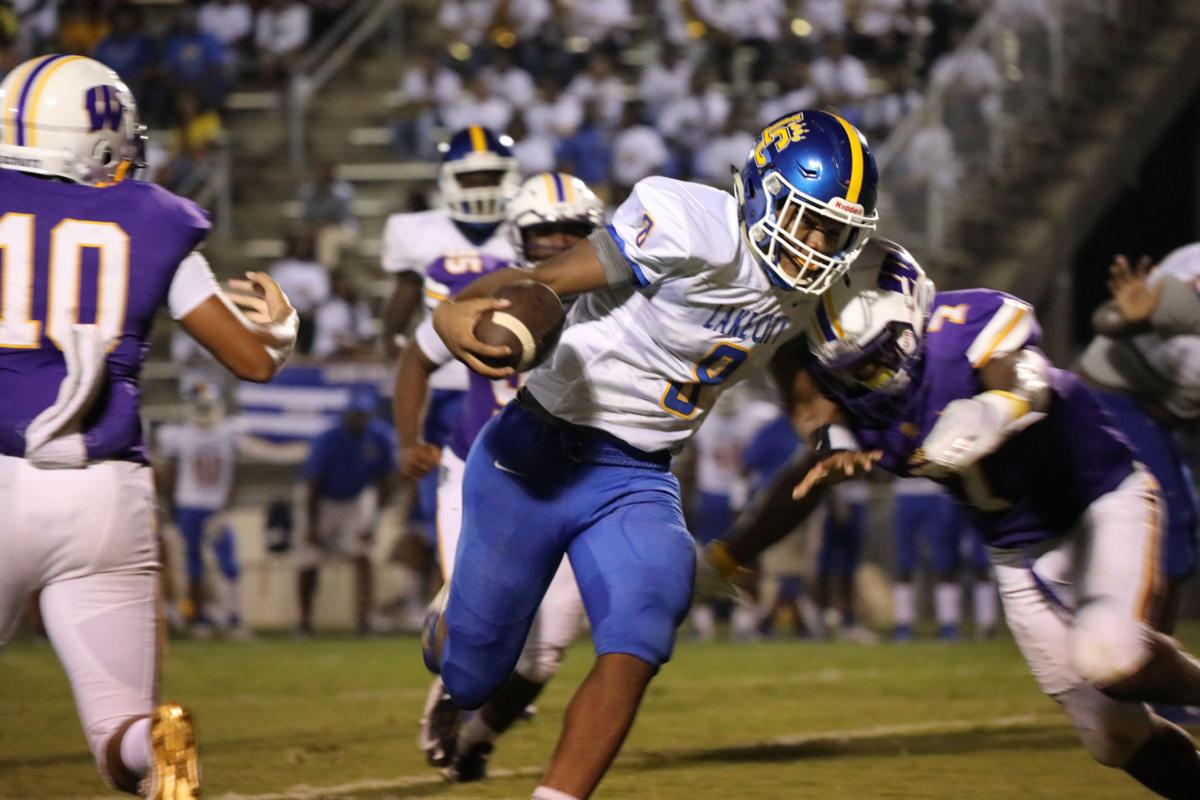 COLUMBIA, S.C. − By an 18-0 vote, the South Carolina High School League Executive Committee approved a revised proposal Wednesday that shifts the fall sports schedule for high schools once again.
The newly released calendar keeps the first practice date for girls' golf, girls' tennis and swimming on Aug. 17, but all other fall sports will now have later start times.
Cross country and volleyball will begin practice on Aug. 24 while competitive cheer and football will start practice on Sept. 8.
For football, that means the first game of the season is now scheduled for Sept. 25 – three weeks later than the previously proposed start date. Scrimmages will be limited to two beginning Sept. 12 and the first night of playoffs is scheduled for Nov. 13.
State championships are slated to be held on Dec. 4 & 5, but a site has not been determined as of yet, Commissioner Jerome Singleton said.
The decision was made partly because of the number of coronavirus cases in the state, but also the SCHSL has a clearer picture of how and when most schools will be starting up again, Singleton added.
"The dates our schools are opening – you'll recognize that many have pushed back the dates that they're going to open," he said. "So if you look at the plan it actually shows that we've got a few sports that will start on the 17th (of August), a few sports that will start on the 24th and a few that will start on the 8th (of September).
"Most of our schools will already be back in session."
The new plan still allows for flexibility in the scheduling moving forward as COVID-19 information continues to change on a daily basis, Singleton added.
"That was the plan from the very beginning – to make it as flexible as possible so that we could continue to move and react to the circumstances and conditions being caused by the COVID virus," he said. "… We can still make some additional decisions. It lends itself to that.
"But if we start talking about the 'what ifs' – we could come up with five or six pages of 'what ifs' and have to try to address all of those. We want to address what's in front of us now, and if we're forced to change something, then we'll do that."
Singleton added that the latest start date for football to be played under the new proposal is Oct. 2 to still have the finals played in early December.
Another change involves the playoff formats for football, volleyball and tennis. Only the top two seeds from each region will earn postseason berths as the number of rounds has been shortened to four – 16 teams instead of the usual 32.
Football teams that do not make the playoffs will be granted one additional game to be played no later than Nov. 20.
Cross country and cheerleading will also see a reduced number of teams competing in the state finals as well. Those championships are set for Oct. 30-31 and Dec. 15-19, respectively.
Two other proposals were also approved by the committee in unanimous votes. The first was a waiving of any penalty levied against a school that had to cancel an athletic contest, several contests or even a season due to COVID-19 complications.
The second was an approval for the league to submit a proposal to the S.C. Department of Commerce concerning the number of spectators allowed at sporting events. Currently, Gov. Henry McMaster is limiting such contests to 250 spectators (or 50% capacity if less than 250).
A task force will submit a request that will hopefully relax that maximum number, Singleton said.
Be the first to know
Get local news delivered to your inbox!