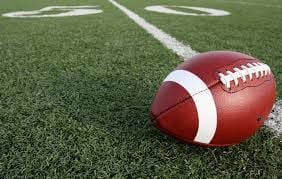 ASHLEY RIDGE (1-0) AT WILSON (0-0)
WHERE: Tiger Stadium (1411 Old Marion Highway, Florence)
LAST MEETING: First Meeting
KEY PLAYERS – AR: NT Nick Downing; OT Faruq Etti; LB T.J. Wilson. W: WR/S Zandae Butler; DL Chance Cummings; LB Zavia Scipio.
NOTES: This will be the debut of Wilson's on-campus Tiger Stadium and of first-year coach Rodney Mooney. The stadium will be at half capacity, or roughly 3,500. …The Swamp Foxes are coming off a 20-3 victory over Bishop England. …Wilson has yet to play this season as the first two games of the year were canceled. The Tigers were originally scheduled to play Dillon this week but had to find a replacement.
CAMDEN (1-1) AT HARTSVILLE (0-1)
WHERE: Kelleytown Stadium (216 Clyde Road, Hartsville)
RADIO: 93.7-FM WSIM (Hartsville)
LAST MEETING: Camden 41, Hartsville 27 (2019)
KEY PLAYERS – C: QB Cauthen Best; RB Davonte McCray; DE Jonathan Chavis; H: RB J'Shawn Anderson; WR Roddi Morris; OL Reggie Cabbagestalk
NOTES: Camden enters as the defending 3A lower state champions after the Bulldogs' stellar 2020 campaign. …The Bulldogs have been balanced so far with 406 yards passing and 306 yards rushing. …Hartsville is coming of a 43-28 loss to May River in its opener. J'Shawn Anderson had two rushing touchdowns for Hartsville and DaMarion Coe returned a kickoff for a score as well. …HHS leads the all-time series 37-26-3.
PEE DEE ACADEMY (1-0) AT FLORENCE CHRISTIAN (2-0)
WHERE: Florence Christian School (101 Frank Monroe Drive, Florence)
LAST MEETING: Pee Dee Academy 56, Florence Christian 19 (2020)
KEY PLAYERS: PDA: QB Hudson Spivey; RB Coleby Sinclair; OL/DL Dylan Carter. FCS: RB Ethan Kelly; QB/RB Juw-el Huntley; LB Gavin Perez.
NOTES: This will be the first SCISA Region II-2A game for both teams. …Pee Dee opened its season with a convincing 42-16 victory over SCHSL Class A squad McBee last week. Quarterback Hudson Spivey passed for 196 yards and three touchdowns. …Florence Christian is coming off a dominant 39-12 victory over Dillon Christian. Running back Ethan Kelly and quarterback Juw-el Huntley combined for 6 TDs in the victory.
SOUTH FLORENCE (2-0) AT IRMO (0-0)
WHERE: W.C. Hawkins Stadium (6671 St Andrews Road, Columbia)
LAST MEETING: Irmo 42, South Florence 7 (1997)
KEY PLAYERS: SF: QB LaNorris Sellers; LB Eric Cooper; WR Evin Singletary I: DB Shamar Langford; DB Nick Emmanwori; OL Chris Newren
NOTES: South Florence is looking to win its first three games of the season for the first time since 2013 when the Bruins went 12-1. …This is just the third ever meeting between the two teams with the Yellow Jackets taking the first two games in 1996 and 1997. …Through two games, SFHS has put up 114 points and allowed just seven. Bruins quarterback LaNorris Sellers accounted for five touchdowns last week against Manning – two passing and three rushing.