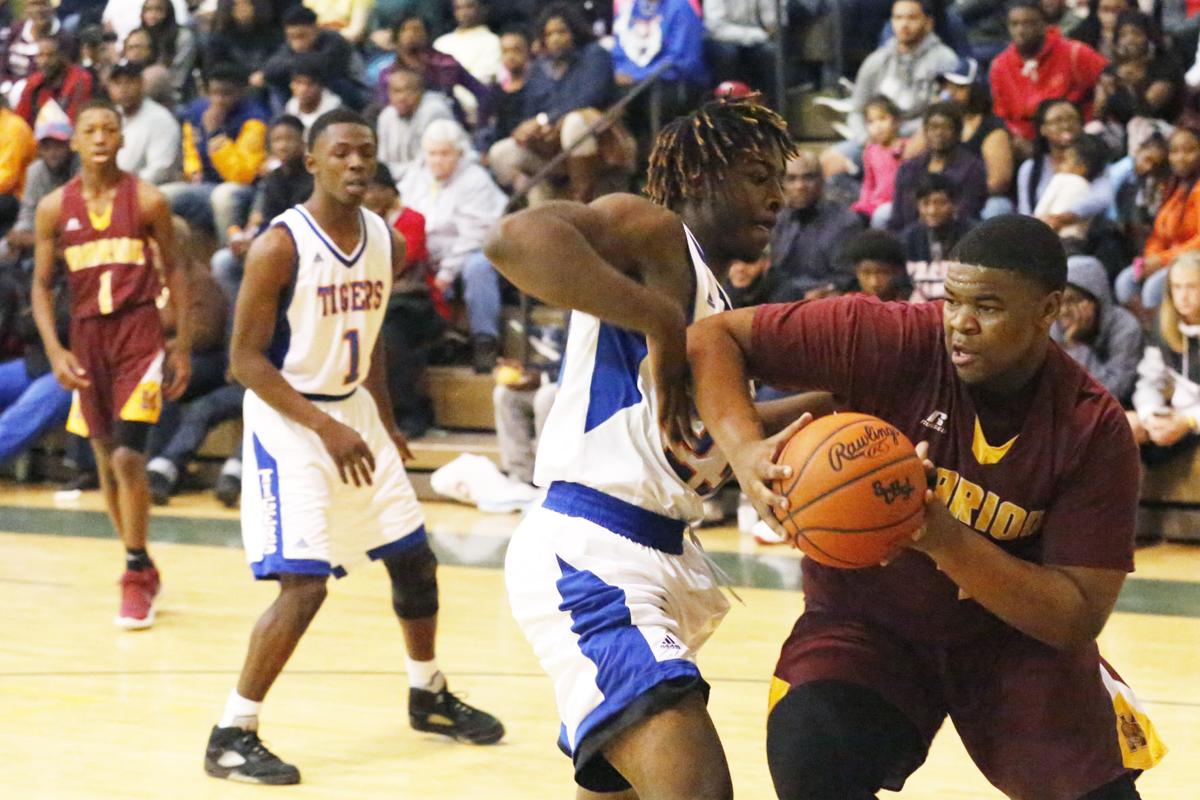 FLORENCE, S.C. -- If one team was going to score the winning basket, Marion coach Andre Weathers made sure it was not Hemingway.
Once Swamp Fox guard Kailik Faulk found Kashawn Rowell inside and Rowell drove to the basket with two-tenths of a second left, Hemingway – the state's top-ranked Class A team – had no chance but to foul him. Rowell responded by making both free throws to give Marion a 50-48 victory today in the Pepsi Carolina Classic at West Florence High School.
Rowell finished with 21 points and 10 rebounds.
"I told them make sure we got the last shot," said Weathers, whose team improved to 9-3. "I wanted no time on the clock when we shot. So, we were just fortunate. That's a good team we beat. We were just fortunate to come out with the 'W.'"
Weathers coached Hemingway to the 2016 Class A state final, but was fired before the Tigers started the 2016-17 campaign – which ended in a state title while coached by Greg Lawson and Pat Lewis. Weathers talked about what the victory means for Marion's program.
"It's a big step for my team," said Weathers, who did not coach last year. "We're just trying to use the Christmas tournament to get better and get ready for region."
Darius Taylor led the Tigers with 15 points, followed by Darius Williams with 11 and Ty'Rike Lewis with 10.
On Thursday, Marion plays Hartsville in the tournament's first main-bracket semifinal at 5:45 p.m. Before that, however, Hemingway plays South Florence at 2:15 in the Consolation Bracket 1 semifinals.
Hall 1, Blue 2, Kashawn Rowell 21, Nowlin 4, Johnson 8, Faulk 9, Sanders 4.
Darius Taylor 15, Parker 5, Wright 2, Darius Williams 11, Ty'Rike Lewis 10.