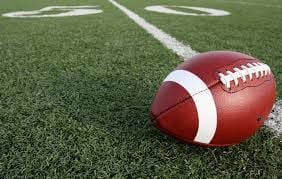 WEST FLORENCE (3-0) AT WILSON (0-2)
WHERE: Tiger Stadium (1411 Old Marion Highway, Florence)
LAST MEETING: West Florence 35, Wilson 7 (2020)
KEY PLAYERS – WF: RB Terry McKithen; QB Deuce Hudson; LB Franklin Emerson. W: WR/S Zandae Butler; DL Chance Cummings; LB Zavia Scipio.
NOTES: Wilson leads the all-time series 25-28-1. ...West is looking to the season 4-0 for the first time since 2018 when the Knights went 11-2. The Tigers are looking to avoid their first 0-3 start since 2004 when they began the year 0-5. ...Terry McKithen is coming off a five-touchdown performance against West Brunswick, putting him at double-digit TDs already for the season. ...Zandae Butler had three touchdowns for Wilson against Goose Creek, but another pair of first-quarter turnovers put the Tigers in a whole. Wilson has four first-quarter turnovers in two games.
SOUTH FLORENCE (3-0) AT SOUTH POINTE (2-0)
WHERE: South Pointe Stallions Stadium (801 Neely Road, Rock Hill)
LAST MEETING: First Meeting
KEY PLAYERS: SF: QB LaNorris Sellers; RB Tyae McWhite; LB Eric Cooper. SP: QB McCrorey; WR Raymond Jenerette; DL A.J. Miller
NOTES: The Bruins have scored at least 49 points in each of their first three games, topping 60 points in each of the last two. South has given up just 35 points total with only 21 coming against the defense. ...Friday will be a matchup of two of the top 4A teams in the state. The Stallions are currently ranked fourth while the Bruins are eighth. ... Defensive end A.J. Miller recorded six sacks, three QB pressures and a fumble recovery against Shelby, N.C., last week for South Pointe.
HARTSVILLE (0-3) AT NORTH MYRTLE BEACH (2-0)
WHERE: Hank Hester Sports Complex (3750 Sea Mountain Highway, Little River)
RADIO: 93.7-FM WSIM (Hartsville)
LAST MEETING: North Myrtle Beach 40, Hartsville 21 (2020)
KEY PLAYERS – H: RB J'Shawn Anderson; WR Roddi Morris; RB Carmello McDaniel. NMB: QB Cam Freeman DB Chandler McCall; LB Elijah Vereen
NOTES: The Red Foxes open Region 6-4A play still seeking their first win. They'll try to get it against the sixth-ranked Chiefs, who played for the state championship last season. ...Despite an 0-3 start, Hartsville has seen its point total increase each game from 28 to 37 to 47. However, the Red Foxes have yet to allow less than 43 points in a game. ...The two teams have only met four times before, with HHS holding a 3-1 lead in the series.
GILBERT (2-1) AT CHERAW (2-1)
WHERE: Meiklejohn Stadium (649 Chesterfield Highway, Cheraw)
LAST MEETING: Cheraw 45, Gilbert 7 (2011)
KEY PLAYERS – G: RB Jaden Allen-Hendrix; QB Chance Jennings; RB Alias Graham-Woodberry. C: RB Damarion McCaskill, RB Zay Brown, LB Jadon Scott
NOTES: This will be just the second ever meeting between the two squads with the other coming in 2011 as the Braves were victorious. ...Both teams enter coming off of big wins. Cheraw defeated Loris 21-6 last week while Gilbert rallied to beat Hartsville 48-47. ...Zay Brown and Damarion McCaskill combined for more than 200 yards and a pair of scores on the ground last week for the Braves. Alias Graham-Woodberry had more than 200 yards rushing and four scores of his own last week against Hartsville for the Indians.